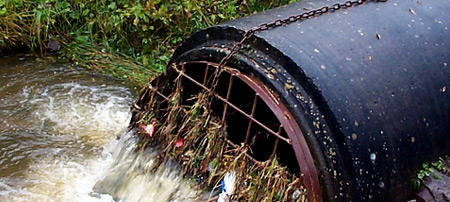 VANCOUVER – Communities in BC will require at least $13 Billion of additional investment to replace existing water and wastewater systems in British Columbia, according to a report released by the BC Water & Waste Association (BCWWA).
The report, entitled Are Our Water Systems at Risk?, assesses the financial capacity of BC's municipalities to maintain, renew, and replace BC's existing water and wastewater infrastructure.
The assessment, which was carried out by BCWWA and Urban Systems, uses 4 financial indicators based on data from the 2013 audited financial statements for municipal governments in BC. The indicators were selected based on a review of best practices in other jurisdictions, available information, and advice from knowledgeable professionals in the asset management field.
The report addresses the following questions:
Are BC municipalities financially well positioned to meet their existing water and wastewater infrastructure investment needs to maintain current levels of service?
Are water and wastewater rates recovering the full cost of service, including infrastructure renewal and replacement?
How much investment is needed to sustain BC's water and wastewater infrastructure?
Are municipalities financially resilient to withstand sudden or unexpected changes in revenues or costs for water and wastewater systems?
The results point to 4 concerns about the financial sustainability of BC's water and wastewater systems:
Water and sewer fees are not covering the full cost of service delivery in many communities; in the worst cases, rates would need to nearly double in order to reach financial sustainability.
Many communities are vulnerable, as they have not set aside sufficient reserves to buffer against unexpected changes in operating costs or revenues.
Smaller communities have greater financial gaps than larger communities, as costs are shared across a small base of users.
$13 Billion of additional investment will be required in BC to renew and replace water and wastewater infrastructure when it comes to the end of its useful life.
The cumulative effect of decisions, policies, and actions over a long period of time have influenced the financial status of BC's systems. Some of these factors include reliance on government grant funding for capital projects, lack of asset management planning, deferral of maintenance and investment, urban sprawl, and a lack of public support for full cost pricing.
---
"While no one wants to pay higher fees or taxes, there is an inescapable reality that there is a real cost for the pipes, pumps, equipment, and people who operate and maintain our water and wastewater systems. If we aren't willing to pay for these essential systems, our health and prosperity will be at risk."
---
Building financial sustainability will take time, notes the reprt. While the financial risks to BC's water and wastewater systems are not immediate for all communities, it is important to make sound choices today about priorities for existing tax dollars, and set rates so that they cover the full cost of operating, maintaining, and replacing systems.
The report outlines the following steps that communities can take to strengthen their financial capacity to meet current and future water and wastewater infrastructure needs:
Adjust water and wastewater rates to cover the full cost of service, including the cost to renew and replace systems.
Develop and implement integrated asset management processes that assess the state of infrastructure, evaluate risks, and set priorities for investment in renewal and replacement of water and wastewater assets.
Rank water and wastewater renewal and replacement projects as top priorities for capital investment.
Adopt "smart growth" principles.
Foster collaboration among all levels of government to support communities to become fiscally self-reliant.
The report is the first of a series of assessments that will be used to evaluate trends in the financial position of BC's water and wastewater systems over time.
It is intended to inform dialog among elected officials, utility managers, and the public about policies and priorities for infrastructure renewal and investment, and provides recommendations that are aimed at enhancing the fiscal sustainability of our water, sewer, and storm water systems, to ensure that public water and wastewater systems continue to protect public health and the environment for generations to come.
The BCWWA encourages local governments to self-assess the financial sustainability of their water and sewer systems, compare their community's results to the results presented in our report, and prioritize water and wastewater renewal and replacement projects for capital investment.
To access the report, go to www.bcwwa.org.
The following resources are available: