Abu Dhabi, UAE, 27 June 2014: The transition to a sustainable energy future will require, on average, $550 billion investment in renewable energy per year until 2030, the International Renewable Energy Agency (IRENA) said at the Renewable Energy Finance Forum (REFF Wall Street) in New York this week.
The investment, coupled with increased emphasis on energy efficiency, would scale-up renewable energy to 36 percent or more of the total energy mix globally by 2030, and put CO₂ emissions on a 450ppm path, keeping the global temperature increase at an acceptable threshold, according to the Agency's new report, REmap 2030.
"We need to double the level of investment that we are seeing today to significantly scale-up renewable energy and reduce carbon emissions to an acceptable level," Adnan Z. Amin, Director-General of IRENA, said at the meeting. "This level of investment together with energy efficiency measures will help mitigate the catastrophic impact of climate change."
Among the findings:
The global renewable energy share can reach and exceed 30% by 2030. The technologies are already available today to achieve this objective. Energy efficiency and improved energy access can advance the share of renewables in the global energy mix to as much as 36%.
Carrying on with current plans will only result in an increase of this share from 18% in 2010 to 21% by 2030.
As the use of traditional biomass decreases, the share of modern renewables will expand rapidly, potentially tripling by 2030. But given the continued growth of energy demand, this requires the quadrupling of modern renewable energy in absolute terms.
The accelerated deployment of renewables needs to take place across all sectors of energy use: buildings, transport and industry, as well as electricity.
The transition to higher shares of renewable energy is possible at negligible cost. The economic case is even stronger when socio-economic benefits are taken into account: switching to renewable energy would result in savings of up to USD 740 billion per year by 2030.
The deployment of renewable energy can reduce annual CO2 emissions by 8.6 Gt by 2030. Such emissions savings, combined with gains from energy efficiency, would be sufficient to set the world on a path to preventing catastrophic climate change.
The annual investment includes investing in heating and cooling in stationary applications in the industrial, residential and commercial sectors. The majority of the investment needs to flow into wind power, hydropower and solar power. The benefits of the renewable energy transition partially outweight the investment needs. Global health-related costs would be reduced by $80-200 billion annually, and the global economy would see a net gain of 900,000 jobs by 2030.
"The emerging challenge we are facing today is financing renewable energy technologies in the end use sector. This is crucial to make the renewable energy transition complete," added Mr. Amin.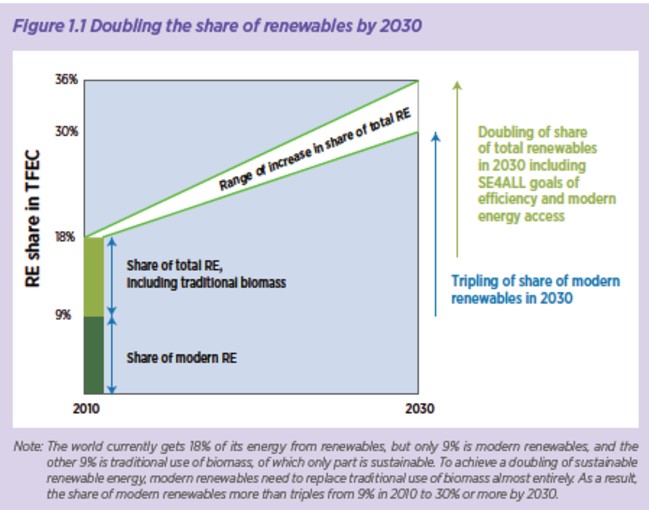 Now in its 11th edition, REFF Wall Street is the leading renewable energy financing forum in the United States, targeted at investors.
A full copy of the REmap 2030 report is available here