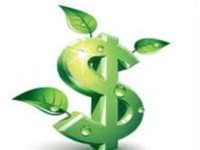 GLOBE-Net, July 6, 2014 – A British Columbia first was recorded last week with the issuance of a green bond to finance two new sustainable hospitals in Campbell River and the Comox Valley as part of the North Island Hospitals Project.
This was the first green bond for a public-private partnership project in North America and the first green bond for public infrastructure in Canada.
---
Related Articles:
---
The 32.3-year bond was issued by Tandem Health Partners, the consortium delivering the North Island Hospitals Project, and raised about $231.5 million.
The issue was oversubscribed by investors attracted by the strength of the province's triple-A credit rating and the fact that B.C. is the provider of annual service payments to Tandem Health Partners.
Underwriters were National Bank Financial and Bank of Nova Scotia. The bond yield is 165 basis points more than a government benchmark security.
Buyers were well distributed across insurance companies and fund managers, with both traditional buyers of public-private partnership project bonds participating as well as a number of new buyers. This successful issuance allows B.C. to provide leadership in a new and emerging green bond market in Canada.
The $606.2-million North Island Hospitals Project was assessed as green by Altus Group Limited (Altus Group), an industry-respected consultant and technical advisor for public- and private-sector infrastructure projects. A copy of the third-party report done by the Altus Group is available by contacting: lana.letoshko@altusgroup.com
The B.C. government set the technical criteria for the development of the North Island Hospitals Project. The technical criteria, which include LEED gold certification, energy and greenhouse gas targets, along with the B.C. Climate Action Plan, provided the foundation to classify the project as green.
British Columbia typically funds infrastructure by tendering out long-term lease style contracts and getting the project developers to raise the capital.
"B.C. is a national and global leader in delivering public infrastructure in a way that provides an attractive market for business, while protecting taxpayers from cost overruns or scheduling delays," said Michael de Jong, Minister of Finance.
"Green bonds are just one more example of how B.C. is leading the way in developing innovative ways to help fund public infrastructure, adding another dimension of social and environmental responsibility for projects."
B.C. has also led North America with the Greenhouse Gas Reduction Targets Act (80 per cent below 2007 level by 2050) as well as the Carbon Tax Act that places a price on greenhouse gas emissions. Both act as incentives for sustainable choices that produce fewer emissions.
Green Bonds – Rising New Approach for Clean Investment
Green bonds are similar to traditional bonds, but the proceeds are used exclusively for projects with environmental benefits. Examples of green bond eligible projects are renewable energy projects, wastewater treatment or energy-efficient buildings.
First introduced in 2008 by the World Bank, the global market for green-labelled bonds has been steadily growing and is expected to reach $25 billion in 2014. Bank of America estimates market growth of up to $40 billion in 2014 as the market had already reached $13 billion as of June 2014.
Current international green bond issuers include the World Bank, International Finance Corporation, European Bank for Reconstruction and Development, European Investment Bank, and State of Massachusetts.
In January 2014, a consortium of internationally recognized global banks outlined principles for green bonds. The North Island Hospitals Project green bond conforms to all the green bond principles outlined in the document, which is available here.
Green bonds in Canada
The green bond market is in the early stages of development in Canada. Export Development Canada issued Canada's first USD green bond in January 2014, while TD Bank issued the first CAD green bond from a bank in March 2014.
The Province of Ontario plans to launch a multi-year green bond program this year. Some private-sector renewable energy projects in Ontario and Quebec have been funded by green bonds.
More information from the Province of British Columbia here
Read more GLOBE-Net articles on innovative approaches to green financing here.