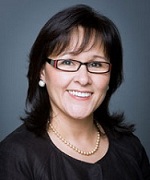 GLOBE-Net, June 3, 2014 – The Minister of the Environment, Leona Aglukkaq, has announced that for the first time the Government of Canada will regulate industrial air pollutant emissions through requirements in the proposed Multi-Sector Air Pollutants Regulations. 
It is estimated that these new regulations will contribute significantly to lowering smog levels and improve air quality overall for Canadians. An estimated reduction in greenhouse gas emissions of 3.4 megatonnes between 2013 and 2035 is possible, said the Minister.
"These proposed regulations will establish—for the first time ever—mandatory national emissions standards for major industries across the country," she said speaking at a press conference in Gatineau, Quebec.
"This means that industries that use industrial boilers, heaters, and stationary engines, and cement manufacturers will now be regulated. It will happen gradually to allow industry time to adjust."
The first phase of requirements includes industrial boilers and heaters, stationary engines, such as those used for gas compression or back-up generators, and the cement manufacturing sector.
The announcement, coming a day after U.S. President Obama released through the U.S. Environmental Protection Agenda a comprehensive plan to reduce greenhouse gas emissions from the largely coal-fired electricity sector.
Commenting on the U.S. announcement on the day of its release, Minister Aglukkaq  said the proposed U.S. rules will help contribute to a 30 per cent reduction in greenhouse gas emissions in this sector over 2005 levels by 2030.
"Environment Canada estimates, in Canada, strict regulations on coal-fired electricity will help contribute to reductions of 46 per cent in this sector over 2005 levels by 2030. The Canadian rules on new units are in effect. The U.S. rules have not yet been finalized," she said.
The new Multi-Sector Air Pollutants Regulations will not focus on the energy sector apart from capping emissions from Stationary Spark-Ignition Engines typically used for gas compression in the upstream oil and gas sector to move gas through pipelines, or as back-up power generators for emergencies or in remote locations.
The regulations affecting Stationary Spark-Ignition Engines, which will apply to new and existing engines, are expected to reduce NOx emissions by about 1.8 megatonnes between 2013 and 2035, this is almost twice the amount of NOx that Canada's entire mobile fleet—cars, trucks, planes, trains, tractors and other industrial equipment—emitted in 2011.
Non-utility boilers and heaters covered by the proposed regulations burn gaseous fossil fuels, such as natural gas, to create hot water or steam for use in industrial processes and heating. The proposed regulations would impose performance standards for both new and existing boilers and heaters and are expected to reduce NOx emissions by about 227,000 tonnes between 2013 – 2035.
In the Cement Manufacturing Sector, the single greatest source of air pollutants of concern originates from kilns that heat and processes limestone and other materials to produce an intermediate product called clinker. Clinker is then ground and combined with other materials to produce cement. The proposed regulations apply to all cement manufacturing facilities that produce clinker for the purpose of producing grey cement.
The proposed regulations would impose kiln-specific performance standards for NOx and SO2 per tonne of clinker produced, and are expected to reduce total SO2 and NOx emissions by 96,000 tonnes and 63,000 tonnes respectively between 2017-2035.
Environment Canada projects that between 2013 – 2035 the net health benefits to Canadians resulting from regulating emissions from the cement manufacturing sector will be $1.4 billion, from boilers and heaters will be $1.1 billion, and from gas-fired engines will be $6.5 billion.
Robert Oliphant, President and CEO, Asthma Society of Canada said "This is a positive step toward improving the quality of the air that is inhaled daily by the three million Canadians with asthma. Specifically targeting nitrogen oxides, sulphur dioxide, volatile organic compounds and particulate matter is key to improving the respiratory health of Canadians."
The cement industry similarly supports these new regulations said Michael McSweeney, President and CEO, Cement Association of Canada.
"We were the first industrial sector to conclude discussions with the government and other stakeholders on the performance standards that would apply to our cement plants. We believe that the development of the regulations benefited from the multi-stakeholder process."
More details on the proposed regulations are available here