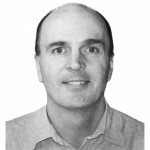 by Jim Mahoney
Daily media reports on China are laden with coverage on both 1) massive resource-intensive industries and their devastating pollution footprints causing health scares, environmental protests, and economic constraints, and 2) debate on whether China will (or will not) be able to rejig the economic model onto a more sustainable footing amid escalating urbanization, demographic and social pressures. Whether you are bullish on China's economic and environmental future, bearish, or just confused, you will have no shortage of data, headlines, and "expert" tweets to cite in arguing your views.
The information onslaught is luring ever more cleantech companies from around the globe to China seeking business in what is a staggering and decades long clean-up and economic advancement effort.
At Kachan, we are addressing many more China 'macro' questions as international firms increasingly weigh cleantech opportunities against growing economic uncertainty: Is China's economy already bigger than America's? Will China keep humming along or stumble under debilitating housing or debt crises? Is China winning or losing the clean energy race?
China's medium and long-term outlook has its place in corporate planning. The crucial take-away for cleantech firms though is more straightforward—regardless of how sharply China's economy continues to slow and ebb, the world's 2nd largest economy continues growing in absolute terms and the requirements to feed that growth more productively (both in economic and environmental terms) will only intensify for many years.
---
Related article
---
Two corollary messages are also key. China is actively seeking useful western cleantech knowhow; so yes, great opportunity abounds. Secondly, central policy clearly strives to develop Chinese companies and industries as leaders in clean and green technologies and services—both for deployment, jobs and higher-value industry at home, and also to be able to compete globally. Successfully selling and collaborating in China comes hand-in-hand with effectively maintaining control of the core value you are bringing to China.
China Leading in 'clean' and  'dirty'
China continues investing more into clean energy  manufacturing and deployment than any other country; in 2013, China's investment into clean energy deployment outstripped all of Europe's. National government bodies regularly announce world-leading sustainability targets plus an extensive array of policies and spending to help achieve them. At the same time, China maintains annual global leadership in coal consumption, cement and steel production and the consequential pollution and waste trails damaging air, water and soil.
Top countries with new investment in clean energy (2013). Source: Bloomberg New Energy Finance. (Note: Total values include estimates for undisclosed deals. *Corporate & government R&D is not available for South Africa, but is included in the other countries.)
So, should China be lauded for impressive targets to reduce the fossil fuel component in the energy mix, or be accountable as a top 'dirty' resources guzzler and polluter? Is China a leader in sustainability by driving solar and wind costs down and benefitting all, or is its cleaner energy juggernaut simply a zero-sum mercantilist dagger forged from unfair state subsidy designed for domestic job creation, intellectual property transfer, and below-cost product dumping? Canadian Cleantech firms looking abroad can investigate both sides of these debates for capturing opportunities in China—identifying problems they can solve and/or capitalizing on investment incentives and commercialization advantages through collaborative tie-ups.
Next Page 'Brand Canada' is a good start