by Jim Mahoney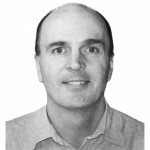 Canada boasts 
700 small and medium-sized enterprises (SMEs) developing innovative cleantech
 and sustainable development technologies, more than half which already export, and up to 
10,000 SMEs involved in solutions and sectors where cleantech is applicable
. Common challenges for many of the younger or earlier stage firms is accessing the development capital and industrial partners for requisite trials and pilots needed to get their innovations proven at industrial scale and into viable markets.
China has hundreds of bustling, congested cities urgently needing to clean-up dangerous pollution footprints while striving to shift to cleaner, more efficient, and higher value economies that meet and achieve increasingly aggressive clean-up targets set down by the central authorities. Local Chinese governments and companies are actively seeking, both at home and abroad, practical and affordable solutions and expertise which they can use now, or can finish developing in short order and then quickly rollout. For effective technologies and solutions that directly solve specific problems, Chinese cities are prepared to bring attractive monetary and regulatory incentives to the table.
China is "cleaning-up" because it has no choice
The overriding global drivers of cleantech—growing demand for finite energy, water and natural resources to provide for growing populations seeking higher standards of living—are only becoming more pronounced. Nowhere is the necessity to do more with less as evident as in China. Daily 
media headlines
 portray China as the "poster child" in the dilemma of providing more power, cleaner water and safer food to massive urban and rural populations, while reducing regular episodes of "off the charts" air, treating vast swaths of unsafe water, and rehabilitating sick land scattered throughout the country.
In advanced economies—with high standards of living and industrial chains that are generally more efficient and less 'dirty' than in emerging countries—pursuing cleaner energy sources, less toxic industrial inputs, or fewer harmful emissions can sometimes be looked at as "nice-to-haves" rather than "need to haves." For China, though, cleaner water, air and safer food are all necessities now.