The terms 'ground-breaking' or 'game-changing' are frequently used to describe a new technology, or to market an innovation that supposedly will change our world forever.
The truth is, we seldom really know how a new technology will unfold and how, over time, it will become part of our daily lives. The personal computer, digital imaging, genetic engineering, and the Internet are but a few examples of technological advancements that have and will continue to change the way we live.
The same applies to clean technology innovations that also are becoming part of our daily realities. Predicting how they emerge as new products or services is chancy at best. But we can look at a few trends that are unfolding and, from this, make a few guesses as to how they will become part of our future.
First though, let's understand what we mean by clean technology. It has been described by Clean Edge, a clean technology research firm, as "a diverse range of products, services, and processes that harness renewable materials and energy sources, dramatically reduces the use of natural resources, and cuts or eliminates emissions and wastes.
How will this change our lives?
We may see mega-sized energy utilities piping energy from faraway places to our homes and factories give way to community-scale utilities and the deployment of micro-grid technologies that will place the control (and pricing) of our energy into our own hands.
That may not sound like much, but stop to think how this might transform the appearance of our cities and towns. Combined with advances in digital information technology and 'smart' devices, the transfer of energy management control from the utility to the end user will change our energy choices, our consumer spending patterns, and our personal mobility.
Amory Lovins, Co-founder and Chief Scientist at Rocky Mountain Institute, was involved with that deep retrofit. In his book A Farewell to Fossil Fuels, he notes 6,514 windows in the building were turned into "super-windows," which pass light but block heat. In just three years, energy savings above 40 percent will repay the owners' total energy-saving investment.
---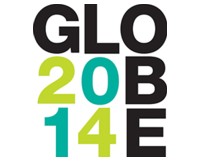 Close to 10,000 participants from more than 50 countries will converge for GLOBE 2014 in Vancouver, Canada, from March 26-28, North America's largest conference focused on the business of the environment. Join more than 150 inspiring speakers and take part in 45 thought-provoking sessions across eight core themes and special tracks, plus many more workshops and special networking events.  Download the Full Conference Program here.
---