GLOBE-Net, May 28, 2014 – The U.S. Environmental Protection Agency (EPA) has released the third edition of a report detailing how climate change is already affecting our environment, our society and our health.
The report – Climate Change Indicators in the United States – pulls no punches. It states quite clearly that the Earth's climate is changing. Temperatures are rising, snow and rainfall patterns are shifting, and more extreme climate events—like heavy rainstorms and record high temperatures—are already taking place.
On the basis of observed data on key measures of the environment, including global temperature and precipitation, ocean heat and ocean acidity, sea level rises, length of growing season, and many others to make clear how climate change is becoming a serious problem not just in the U.S. but around the world also.
It also states that scientists are highly confident that many of these observed changes can be linked to the climbing levels of carbon dioxide and other greenhouse gases in our atmosphere, which are caused by human activities.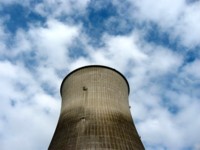 "Everything we do to reduce greenhouse gas emissions and prepare for the changes that are already underway will help us safeguard our children's future," said Janet McCabe, acting assistant administrator for EPA's Office of Air and Radiation.
This edition of the Indicators report, which was last published in 2012, adds additional years of data and four new indicators: Lyme disease, heating and cooling degree days, wildfires, water levels and temperatures in the Great Lakes, temperature and drought in the Southwest, and land loss along the mid-Atlantic coast.
Consistent with the recently released National Climate Assessment, this report shows evidence that:
Average temperatures have risen across the contiguous 48 states since 1901, with an increased rate of warming over the past 30 years. Seven of the top 10 warmest years on record have occurred since 1998.
Tropical storm activity in the Atlantic Ocean, the Caribbean, and the Gulf of Mexico has increased during the past 20 years.
Along the U.S. coastline, sea level has risen the most along the Mid-Atlantic coast and parts of the Gulf Coast, where some stations registered increases of more than 8 inches between 1960 and 2013.
Glaciers have been melting at an accelerated rate over the past decade. The resulting loss of ice has contributed to the observed rise in sea level.
Every part of the Southwest experienced higher average temperatures between 2000 and 2013 than the long-term average dating back to 1895. Some areas were nearly 2°F warmer than average.
Water levels in most of the Great Lakes have declined in the last few decades.
The report also looks at some of the ways that climate change may affect human health and society using key indicators related to Lyme disease incidence, heat-related deaths, and ragweed pollen season.
For example, unusually hot summer temperatures have become more common which can lead to increased risk of heat-related deaths and illness. Warmer temperatures and later fall frosts also allow ragweed plants to produce pollen later into the year, potentially prolonging allergy season for millions of people.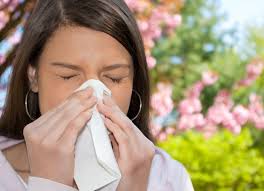 The report is cautiously notes that because impacts on human health are complex, often indirect, and dependent on multiple societal and environmental factors, the development of appropriate health-related climate indicators is challenging and still emerging. It is important for health-related climate indicators to be clear, measurable, and timely to better understand the link between climate change and health effects.
Why does it matter? 
Changes in climate affect the average weather conditions that we are accustomed to. These changes may result in multiple threats to human health and welfare. Warmer average temperatures will likely lead to hotter days and more frequent and longer heat waves, which could increase the number of heat-related illnesses and deaths.
Increases in the frequency or severity of extreme weather events, such as storms, could increase the risk of dangerous flooding, high winds, and other direct threats to people and property. Warmer temperatures could also reduce air quality by increasing the chemical reactions that produce smog, and, along with changes in precipitation patterns and extreme events, could enhance the spread of some diseases.
In addition, climate change could require adaptation on larger and faster scales than in the past, presenting challenges to human well-being and the economy. The more extensively and more rapidly the climate changes, the larger the potential effects on society.
The nature and extent of climate change effects, and whether these effects will be harmful or beneficial, will vary regionally and over time. The extent to which climate change will affect different regions and sectors of society will depend not only on the sensitivity of those systems to climate change, but also on their ability to adapt to or cope with climate change.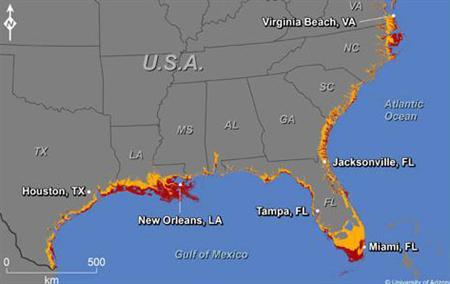 Vulnerable populations, including the poor, the elderly, those already in poor health, the disabled, and indigenous populations, are most at risk.
Information about the Climate Change Indicators report is available here:
Information about climate change is available here:
Check here for a Summary of Key Points from Climate Change Indicators Report