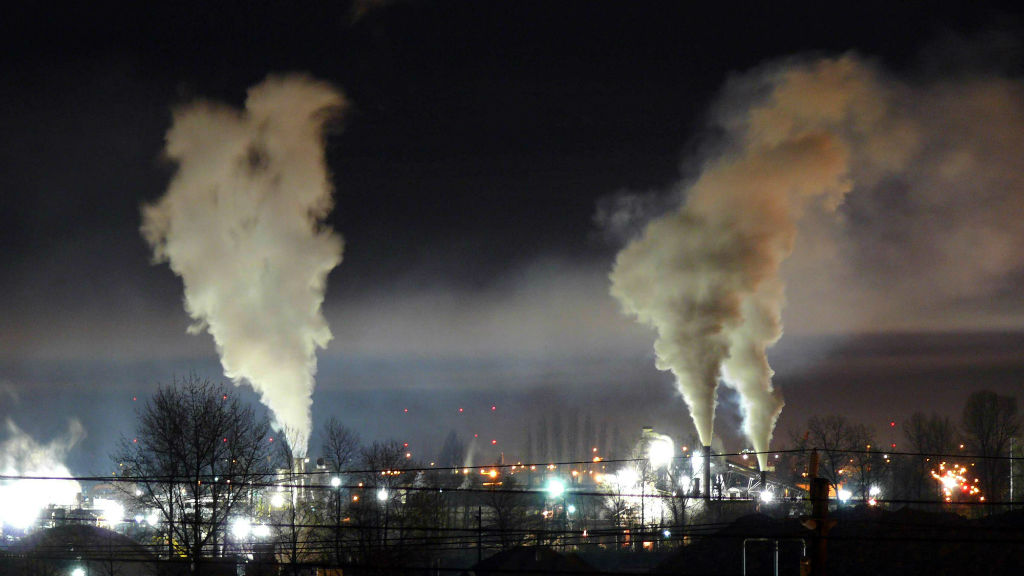 The wealth generation potential of providing clean water, weather resistant
infrastructure, more livable communities and cleaner energy is almost beyond measure
GLOBE-Net, February 3, 2015 – Sir Richard Branson, Chair of the Virgin Group of companies, was once quoted as saying "Climate Change is the biggest wealth creating opportunity of our generation".
He is probably right. Every environmental problem, challenge or risk factor carries with it the potential for solutions, and those solutions often has the makings of a business opportunity.
That is the core message in a recent report released at this year's World Economic Forum in Davos Switzerland by the Global Opportunity Network, a collaborative initiative between DNV GL, major shipping and offshore classification society serving the oil and gas industry, and Monday Morning, Scandinavia's largest independent innovation think tank.
The Global Opportunity Report seeks to identify opportunities associated with some of the world's most challenging environmental and sustainability risk factors including extreme weather, continued dependency on fossil fuels, unsustainable urbanization, lack of fresh water, and the rise in non-communicable diseases such as diabetes.
The Report posits that these sustainability challenges can be seen as wake-up calls for us to start building a better world.
It presents 15 opportunities based on the insights gathered at eight workshops or Opportunity Panels that were conducted on five continents with more than 200 experts and sustainability professionals.
Opportunities are identified first and foremost for their benefit to society at large, but most have significant wealth generation or business potential as well.
In terms of business potential, project respondents were asked to assess how both the risk factors and the potential opportunities flowing from them would affect their business and  how likely was it that they would to pursue new business ventures based on this opportunity.
Extreme Weather
Each of the opportunities was assessed by region as whether they were god or bad for business. Extreme Weather events, for example, carry risks of great destructive power including heat waves, sudden heavy downpours, tropical cyclones, flooding and droughts.
Extreme weather is by far the most costly type of natural disaster, with flooding the main source of both human and economic losses.
In broad terms, notes the report, opportunities related to extreme weather lie with respect to technologies or services that provide early warning of when and where such events such as tropical cyclones or meltwater floods were likely to occur. Knowing this would provide the extra time needed to protect people and their possessions. See more here
In terms of the financial sector, channeling even a small portion of the investment capital managed by institutional investors towards investments to protect cities and infrastructure from increasingly frequent extreme weather events was also seen as having enormous business potential.
This would give institutional investors the chance to invest in asset classes having steady income streams over the long term thereby lowering the investors' overall risk profile. See more here
[stextbox id="custom" float="true" align="right" width="300″ bcolor="d2d0d1″ bgcolor="dbdbdb" image="null"]"Responses from the finance sector show strong coherence when pointing to what's good for society and what's good for the finance sector." Global Opportunity Report[/stextbox]
Investments in adaptation initiatives such as public transport and renewable energy generation or developing coastal wetlands, would also protect fresh water resources and make cityscapes more sustainable.
The rise of climate bonds as a financing instrument for investments in sustainable infrastructure notes the report can be traced to recognition by institutional investors in the business potential in financing the transition to a low carbon economy. Green City bonds to fund urban transformations are a related financing tool gaining in popularity.
Dependency on fossil fuels
Similar observations are made with respect to our continued dependency on fossil fuels. Today the share of fossil fuels account for 87% of all energy use and despite growing investments in renewable energy, this figure has been constant the last twenty years.
Implementing a range of regulatory initiatives can accelerate the transition to cleaner energy generation, such as redirecting fossil fuel subsidies in favour of low-carbon products through trade regulation, and setting a price on fossil fuels that reflects their true costs. See more here
Such initiatives could act as a strong vehicle for shifting demand away from fossil fuels towards low-carbon alternatives such as autonomous off-grid or micro-grid renewable energy generation technologies, which are gaining momentum in both emerging and developed economies.
Distributed energy generation is also very well placed to meet the needs of the 1.4 billion people who lack access to energy worldwide. See more here
The wealth creation and business potential of such initiatives are staggering not just in the energy generation and distribution sectors, but also at the consumer level.
Growing consumer demand for greener products and service options can drive a shift towards a more sustainable economy and can result in an increased uptake of renewable energy solutions in households and in consumer products made with the use of renewables.
Lack of fresh Water
Demographic pressures, the rate of economic development, climate change, urbanization and pollution are all putting unprecedented pressure on the world's freshwater resources notes the report.
The demand for water is growing and is projected to overshoot supply by 40 percent in 20 years' time. There is already extensive local and regional water stress in many parts of the world.
[stextbox id="custom" float="true" align="right" width="300″ bcolor="d2d0d1″ bgcolor="dbdbdb" image="null"]In areas where freshwater resources are scarce, producing them might be the most viable option. New technologies can do this efficiently using renewable energy. Global Opportunity Report[/stextbox]
Water-efficient Agriculture is the most favorably rated of all the water related opportunities, when assessed for potential beneficial impact on societies. As well, developing new sources of fresh water can help to meet the needs of populations and industries in areas where traditional water sources cannot meet the growing demand. See more here
Although increased water efficiency and conservation can go a long way, existing freshwater resources cannot adequately meet demand in arid parts of the world in the long term (especially in large cities), notes the report.
New technologies such as solar powered desalination have the potential to create real business opportunities as well as new supplies of potable water. Similarly, technologies that increase the efficiency of water use or promote recycling or waste water stand to gain widespread consumer acceptance. See more here
Regional Variations
The report also examines risks and opportunities in various parts of the world. The workshops leading up to the preparation of the report gave the authors valuable insights on how the risk factors and associated opportunities were perceived in different regions – i.e. China, India, Europe, South America, Sub-Sahara Africa, South East Asia, etc.
Indeed, the detailed findings by region and by sector for each risk factor and opportunity areas provide a wealth of information for further research or business planning purposes.
Overall, the range of wealth generation opportunities associated with providing clean water, weather resistant infrastructure, more resilient public services, more reliable energy alternatives is almost beyond measure.
The Global Opportunity Report tracks some of these opportunities in each of the risk assessments in more detail and is well worth the read.