GLOBE-Net,  September 26, 2013 –    Questions and Answers on Business Models of Corporate Sustainability with Dr. John D. Wiebe, President & CEO of the GLOBE Foundation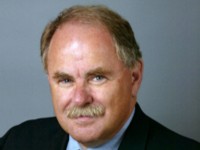 Why is there so much economic fear and confusion about corporate sustainability?
We're talking about the whole system, which includes the interplay of the environment the economy and society. When we talk about corporate sustainability, we're saying that companies need to deal with all three aspects. It's broader than just the natural environment, and a focus on social responsibility alone is simply too narrow. The economic side is obviously essential: companies need to remain economically competitive and profitable in order to stay in business. Fundamentally, we're talking about the triple bottom line.
How has the conversation about corporate sustainability shifted over the last 15 years?
It's become much more mainstream. Just 15 or 20 years ago some senior managers and CEOs had to convince their boards and peers to incorporate sustainability initiatives into their companies. That's now changed. Today, sustainability is part of the business lexicon and we're into a phase of implementation.
We're seeing great commitment by companies in the private sector in this area – often going far beyond what we've seen from governments. Companies have a deep understanding of their responsibility to shareholders, as well as to customers, clients and the public. If you look at reporting, we're now at the stage where companies set targets in sustainability.
[stextbox id="custom" float="true" align="right" width="300″ bcolor="08f6c2″ bgcolor="08f6c2″ image="null"]CORPORATE SUSTAINABILITY   "The question of how you operate a business in a rapidly changing world – with risks related to climate change and the environment, government regulation and public scrutiny – is at its foundation a question of sustainability."[/stextbox]
 This didn't happen 15 years ago, when targets were set on profit margins, share price and other financial measures exclusively. This is a major change, because if you announce targets and don't hit them, you have credibility problem.
We're also seeing companies managing their supply chains in terms of sustainability issues, looking at climate change and carbon regulation initiatives that governments haven't yet moved on and managing risk from a broader perspective.
What are some of the challenges companies continue to face in this area?
It's often still a challenge for some companies to see sustainability thinking as an essential part of their corporate DNA when the economy goes down. There's a tendency to get into either/or discussions and there's often the feeling that they need to give something up. When profits are squeezed and the economy is challenging, some companies think that they can just stop doing "this sustainability stuff." Leading companies are confident that corporate sustainability is the right thing, even if the challenge becomes more acute as the economy gets tougher.
And, of course, making sustainability a priority simply makes business sense. 
The question of how you operate a business in a rapidly changing world – with risks related to climate change and the environment, government regulation and public scrutiny – is at its foundation a question of sustainability. 
Is there a direct link between companies that focus on sustainability initiatives and those that have a successful business strategy? 
There are many classic examples of how companies have benefitted from sustainability initiatives. But it's important to remember that one size doesn't fit all. Each company is unique and there's not a global prescriptive. This is why case studies of companies that have implemented sustainability measures and profited from them are useful – they allow other companies to adapt those learning outcomes to their own situation. 
Anything else you'd like to mention?
Corporate sustainability is the responsibility of all of us. And just because the economy is challenging and the competitive environment is more difficult, it does not mean that companies can relax in their initiatives in this area. Successful companies are those that address profit, the environment and people in economic times both good and bad.We have recently released the preliminary program for GLOBE 2014, North America's largest international environmental business summit that takes place March 26-28, 2014 in Vancouver, Canada. Thousands of environmental business leaders, corporate environmental managers, sustainability practitioners attend this game-changing conference and extraordinary trade show. You will meet some of the most progressive individuals and companies in the world! For over 24 years the GLOBE Series has become a nexus for global networks and leadership on the business of the environment.
---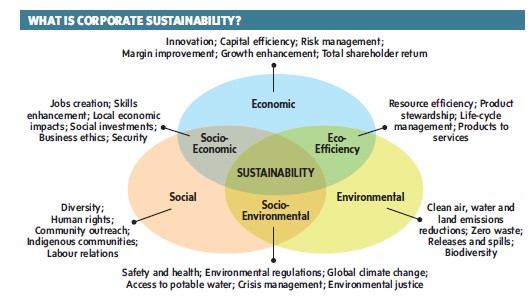 ---
THE EXCEL PARTNERSHIP
Founded in 1996 by the GLOBE Foundation, the EXCEL Partnership is a member driven corporate leadership forum dedicated to corporate sustainability issues, with the goal of enhancing the competitiveness of its members through continual performance improvement.
With a shared focus on innovation, members come together to access cutting-edge research, analysis and insight on corporate sustainability challenges and to learn how best to integrate and improve sustainable development in their corporate strategies, organizations and business models.
Member companies include Air Canada, Bell, Bentall Kennedy, Bombardier, Capital Power, Cenovus Energy, CN, DuPont Canada, Enbridge, Graymont, Holcim, Nexen, Ontario Power Generation, Royal Bank of Canada, Suncor, Energy, Teck, Teknion and TransAlta. 
---
This Article is Based on Q&A with John Wiebe by the EXCEL Partnership that appeared in the Globe and Mail, Saturday, September 21, 2013