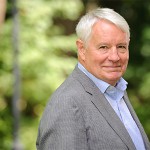 GLOBE-Net – June 1, 2014.   "Canada's current ad hoc approach to building public support (a.k.a. social licence) for resource development is inadequate to the challenges ahead of us. A more systematic approach is required before stakeholders can hope to begin reversing current trends."
So concludes an insightful report released recently by the Canada West Foundation, a think tank concerned with policies that shape the West's quality of life.
Authored by Michael Cleland, Nexen Executive-in-Residence at the Foundation, the report (From the ground up – Earning Public Support for Resource Development) sets out a path to restore public confidence in, and support for, resource development in Canada. It works from two key perspectives.
The first is that many individual company, government and community actions need to be accompanied by collective efforts in several spheres.
The second is that much more emphasis needs to be placed on constantly improving performance on the ground in communities directly affected by resource development and establishing better and more widely available information about that performance.
---
More related to this article:

---
It also entails methods that allow the facts about performance to be made available to anyone who wants to know and in ways that are perceived as credible. By and large, the facts on the ground are positive and they will become more positive over time, based on a performance-driven strategy.
---
If the facts are more widely known, they might begin to cut through the celebrity-driven opposition that dominates the advocacy communications game.
---
"It's time to start new conversations that add less heat and more light to controversial issues and which better engage the local communities for whom it matters the most," writes Cleland, who addressed the issue of social license at the recent GLOBE 2014 conference in Vancouver.
Cleland notes that issues around resource development are not new, and include health and safety, economic benefits and costs, and environmental and social impacts.
What is new, however, is the shift in societal forces at play. Cleland notes there is a general decline of deference and mistrust of elites, yielding more inherent power to communities. As a consequence, many methods used to move projects forward and influence public opinion may be either ineffective or counterproductive.
"What if we just take a deep breath and start acting like the practical problem solvers we like to think we are," he asks, noting that there are two conversations we need to have.
The first is on the big issues, where we need more adult conversations on issues such as greenhouse gas management, the effects of hydraulic fracturing, and managing big eco-systems such as the boreal forest, argues Cleland.
Canadians have been pretty good stewards of the land – admittedly, not perfect – for many decades, our scientific knowledge is steadily growing and we have among the best governing systems in the world. Our conversations, however, are infused more with distrust and zeal than common sense.
[stextbox id="custom" float="true" align="right" width="300″ bcolor="d2d0d1″ bgcolor="dbdbdb" image="null"]Canadians have been pretty good stewards of the land – admittedly, not perfect – for many decades, our scientific knowledge is steadily  growing and we have among the best governing systems in the world[/stextbox]
One essential task notes the report is rebuilding public confidence in our regulatory systems. Canada has a wealth of capability in its regulatory machinery, but public mistrust of government and, by extension, regulatory systems means that many decisions lack perceived legitimacy. This makes them increasingly subject to legal action, political protest or civil disobedience.
This will not change quickly, but there is an urgent need to start reversing a disturbing trend and to rebuild a widespread belief that our regulatory systems are competent, objective and fair.
The other conversation would put much more focus on local communities – including Aboriginal communities – because they have the biggest stake in all of this.
"It makes sense for local voices to have a bigger say in the choices we as a society make. We need to talk more with local communities about how they can benefit from resource development through jobs, business opportunities, training and community investment," he writes.
"We need to talk more about how best to manage risks to the environment, community health and cultural traditions. We need to talk about how to mobilize the investment needed to get it right."
---

Watch this exclusive interview with Michael Cleland recorded at GLOBE 2014 – Click here
---
Above all, we need to talk with local communities about how we talk with them. Those sorts of conversations would probably lead to at least two important outcomes. The first is better performance by companies, governments and local communities in managing impacts and maximizing benefits.
"The essential ingredient in renewed public support is real improvement in how companies perform "on the ground" in communities directly affected by resource development. More widespread understanding of what is taking place on the ground – supported by objective facts and analysis – will underpin broader public support, both domestically and in important external markets."
Canada was built on resources. The future will be more urban and based more on the service economy. But resources will still play a large role and for remote communities – an indispensable one.
Ultimately, concludes the report, the only long-term route to a more stable environment for securing public support requires federal, provincial and territorial governments to be much more active and systematic in their approaches to everything from land use planning and environmental regulation to scientific monitoring and the duty to consult Aboriginal communities.
In terms of responsibility, some issues rest ultimately with local communities, some with government and some with industry. But if we want to get moving, then industry is going to have to take the initial lead, supplemented by input and support from others.
The full report is available here.
---
Michael Cleland, currently Nexen Executive in Residence at the Canada West Foundation, was formerly President and CEO of the Canadian Gas Association. Prior to joining CGA, he was Senior Vice President Government Affairs for the Canadian Electricity Association (CEA). Before joining CEA, he was Assistant Deputy Minister (ADM), Energy Sector in the Department of Natural Resources Canada.