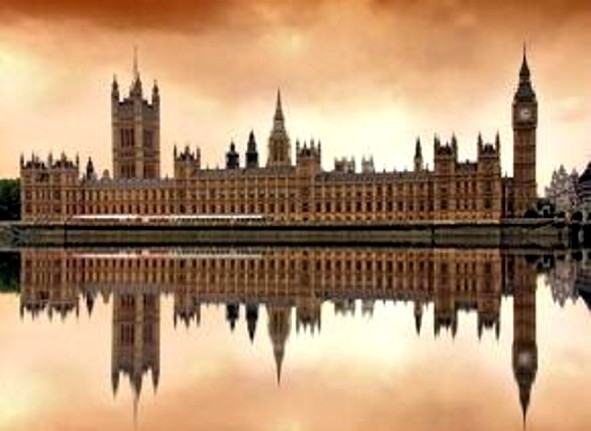 Unless we learn to live within nature's means, we are going to hit a wall.
GLOBE-Net, August 4, 2014 – Lower taxes for businesses that repair or re-use goods; mandatory municipal waste separation systems; longer warranty periods for consumer goods; banning food waste from landfills; increased funding for agencies that promote transitioning to a circular economy.
These are a few of the recommendations of a far reaching report just released by the UK Environmental Audit Committee, a body appointed by the British House of Commons to review government policies and programs in terms of their contribution to environmental protection and sustainable development.
The report, Growing a circular economy: Ending the throwaway society also wants the UK Green Investment Bank to finance innovative technologies that support the circular economy; that policies for recovering resources and generating energy be better aligned; and that the concept of the circular economy be embedded into the UK's industrial strategy.
---
Related
---
"We had throwaway economics in the past, but that disposable society simply isn't sustainable in the twenty-first century." said Environmental Audit Committee Chair, Joan Walley, MP. "Less than half of all the stuff we throw away each year is recycled and turned back into something useful, despite prices for raw materials rising across the world," she added.
"Global food prices have doubled since the beginning of the century, metal prices have trebled, and energy prices quadrupled. These trends likely will continue as emerging economies expand and the world population grows."  
The report recommends the Government take steps to reform taxation and producer responsibility regulations to reward companies that design greener products. Also differential tax rates should be based on the environmental impact or recycled content of products. Tax breaks should also be considered for businesses that repair goods or promote their re-use.
What is the Circular Economy?
A circular economy maximizes the sustainable use and value of resources, eliminating waste and benefiting both the economy and the environment, states the report. It offers an alternative to the predominant current approach where resources are used for one purpose and then discarded.
The circular economy moves away from the current linear (make-use-dispose) economy towards one where products and the materials they contain are valued differently, creating a more robust economy in the process.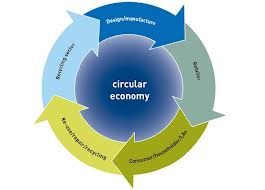 The idea is not new, notes the report and is associated with a range of concepts such as 'cradle to cradle' design and 'industrial ecology', which draw inspiration from biological cycles and emphasize the importance of optimizing the use of resources in a system over time. A circular economy includes a range of processes or 'cycles' in which resources are repeatedly used and their value maintained wherever possible.
The European Commission talks about the circular economy in terms of re-using, repairing, refurbishing and recycling existing materials and products. It stresses that what used to be regarded as 'waste' can be turned into a resource and all resources need to be managed more efficiently throughout their life cycle.
In recent years the Ellen MacArthur Foundation has raised the profile of these ideas through a series of reports that set out a conceptual framework for the circular economy and highlight the economic and environmental benefits to businesses of taking this approach. (See video below)
---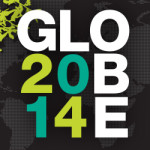 The GLOBE 2014 session A New Era For Business: Emerging Drivers of the Circular Economy explored the strategies businesses are using to capture the opportunities of the circular economy. Speakers included Jamie Butterworth, Chief Executive, Ellen MacArthur Foundation,  Bruce Lourie, President, Ivey Foundation, Cristian Barcan, Head of S.E.T. & Applied Sustainability, BASF Corp, Dayna Baumeister, Co-Founder, Biomimicry  and Peter Laybourn, Chief Executive, International Synergies. A video of this session is available here.
---
More Recycling and Less Food Waste
The Committee wants the Government to support EU proposals to increase recycling rates to 70% by 2030. It points out that while England has improved its recycling rates since the beginning of the century from 11% to 43%, these have started to plateau. There is still a considerable way to go to catch up with the best performing countries, like Austria and Germany.
European Environment Commissioner Janez Potočnik says the EU's vision is that "by 2030 each country should recycle everything it is possible to recycle". Latest figures (from 2012) show that recycling rates in Europe are highest in Germany (65 %), followed by Austria (62 %) and Belgium (57%).
The banning of sending food waste to landfills is also recommended. Just 400,000 tonnes of food waste is separately collected for organic recycling in the UK out of the 7.2 million tonnes thrown out by households every year (less than 6 percent).
"Food waste could be used to produce biogas for energy and fertilizer for our farming system yet at the moment too much is thrown into landfill where its value is lost and it produces climate-changing gases like methane," said Walley.
Other countries have introduced regulatory measures to divert organic waste from landfill, such as the regulations requiring households to separate out food waste in Ireland, or the landfill ban on food waste being introduced in Scotland.
In Canada the newly established National Zero Waste Council has launched two initiatives to promote the circular economy and to reduce food waste.

Lack of Government leadership
The MPs found that the Government's current approach to the issues raised in the report lacks ambition and leadership, and is characterized by small-scale schemes split across a number of departments with no strategic plan to achieve systemic changes linked to industrial policy.
[stextbox id="custom" float="true" align="right" width="300″ bcolor="d2d0d1″ bgcolor="dbdbdb" image="null"]The circular economy should be mainstreamed into departmental business plans, with clear responsibilities for driving this forward across Government.[/stextbox]
Reducing the dependency on primary resource use for economic growth is an essential part of moving to a more sustainable and price-shock proof economic system says the report. It notes some businesses are showing real leadership and innovation to adjust their business models and becoming more resource efficient. However, the Government must do more to ensure that the right conditions are in place so that many more businesses can shift from a linear approach to a circular one.
"We heard from business how successful green taxes such as the landfill tax had been in driving change in the waste industry," said Committee Chair Walley. "We need the same strong tax signals from the Treasury for the Circular Economy"
Extended warranties and eco-design 
The report urges the government to work more closely with the EU to establish eco-design standards across a range of products to make them easier to repair, upgrade, or recycle. Such standards should phase out products made from materials that cannot be recycled and encourage companies to design goods that have a clear end-of-life recovery route and are fabricated using easily separable and recyclable components.
By working with industry sectors to set longer minimum warranty periods for consumer products and to encourage businesses to adopt more resource-efficient business models, UK manufacturing, create jobs, grow the GDP and reduce the UK environmental footprint.
The UK Environmental Services Association suggests that a more circular economy could increase UK GDP by £3 billion a year. A Government study in 2011 indicated that there were £23 billion of financial benefits from low/no cost improvements available to businesses in the UK. The Green Alliance estimate that introducing more consistent recycling collections could be worth £1.7 billion a year.
[stextbox id="custom" float="true" align="right" width="300″ bcolor="d2d0d1″ bgcolor="dbdbdb" image="null"]We have to create a more circular economy that rewards innovative businesses, values natural capital, and is resilient in the face of rising global resource prices.[/stextbox]
Leading companies such as M&S and B&Q are among the many enterprises that are exploring new business models where things can be hired rather than owned or using innovative processes and materials to reduce environmental impacts.
The Report: Circular economy: ending the throwaway society is available here