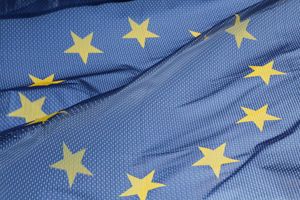 As European leaders meet to take a final decision on a new climate and energy policy up to 2030, there is intense interest worldwide to see if Europe opts to take a bold lead in tackling climate change.  
LONDON, 23 October, 2014 − It has not been easy. Negotiations on the new climate and energy policy involving all 28 European Union member states have been going on for months – and, in some instances, for years.
The European Council meets today and tomorrow in Brussels with a heavy agenda – including the ebola outbreak in West Africa.
The European Commission's 2030 policy framework on climate and energy that is up for discussion has two key elements:
A binding agreement to cut overall EU CO2 emissions by 40% over 1990 levels by 2030.
Achieving savings of at least 30% in energy efficiency across the EU, also by 2030.
The long-term goal is an ambitious one – nothing short of the transformation of Europe's energy system and its economy. The EU will be decarbonised: the plan is to cut EU greenhouse gas emissions by between 80% and 90% by 2050.
There are other ingredients in the package, which is designed to replace the existing policy, focused on 2020 targets. These include commitments to renewables and to the reform of the EU's ailing Emissions Trading System, moves towards a more integrated cross-border energy system, plus the phasing out of subsidies for Europe's coal industry.
Many compromises
The devil, as always, is in the detail. Achieving agreement among EU member countries – each with its own distinctive political set-up and economic ambitions – is difficult, some would say impossible. Many compromises have had to be made.
Some countries still have reservations about the whole idea of setting binding emission reduction targets, saying this will increase energy costs and result in Europe losing its economic competitiveness − particularly with the US, where the price of energy has dropped significantly due to the widespread take-up of shale oil and gas.
Poland is one of the countries that will be hard to convince. It is heavily dependent on coal for its energy, and is fighting against any move to phase out subsidies for the coal industry.
A group of countries, led by Germany, wants EU energy efficiency targets to be binding, while others, led by an increasingly Euro-sceptic UK government, say each country should be allowed to set its own energy efficiency goals – and that there should be less interference by Brussels.
Meanwhile, scientists and economists say the new package – even if it is approved − is not nearly ambitious enough.
Professor Jim Skea, a vice-chair of the Intergovernmental Panel on Climate Change, says countries are doing only what is politically achievable, rather than what is necessary to transform the EU's energy sector.
"I don't think many people have grasped just how huge this task is," Skea told BBC news. "It is absolutely extraordinary and unprecedented. My guess is that 40% for 2030 is too little too late if we are really serious about our long-term targets."
Some business interests remain firmly opposed to the EU's new energy regime, but many of Europe's biggest corporations − frustrated by frequent changes in policy and by political interference − are backing a call for more robust action on climate change.
"We remain increasingly concerned at the costs, risks and impacts associated with delayed action on climate change on our markets, supply chains, resources costs, and upon society as a whole," says an open letter to the European Council from the Climate Group and 56 other leading EU businesses and organisations.
Relations strained
With relations between the EU and Russia increasingly strained due to events in Ukraine and elsewhere, European countries are concerned about their energy security and dependence on gas imports from Russia.
A report by the ECOFYS consultancy and the Open Climate Network group says gas imports into Europe could be cut in half by ramping up investment in renewable energy and achieving greater energy efficiency. Emissions targets would also be met much sooner.
A separate report by Ernst & Young, the professional services company, says the EU is in danger of missing out on the financial benefits of developing renewable technologies.
Stable long-term targets and smart industrial policy, Ernst & Young says, can help Europe secure its slice of "a cake that will be worth hundreds of billions of dollars by the turn of the century". – Climate News Network