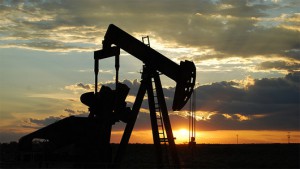 Increased production from US fracking operations is a major reason for the drop in oil prices, but there are warnings that the industry now faces a crisis.
By Kieran Cooke
LONDON, 6 January, 2015 − There's no doubt that US-based fracking – the process through which oil and gas deposits are blasted from shale deposits deep underground – has caused a revolution in worldwide energy supplies.
Yet now the alarm bells are ringing about the financial health of the fracking industry, with talk of a mighty monetary bubble bursting − leading to turmoil on the international markets similar to that in 2008.
In many ways, it's a straightforward case of supply and demand. Due to the US fracking boom, world oil supply has increased.
Glut in supplies
But with global economic growth now slowing – the drop in growth in China is particularly significant – there's a lack of demand and a glut in supplies, leading to a fall in price of nearly 50% over the last six months.
Fracking has become a victim of its own success. The industry in the US has grown very fast. In 2008, US oil production was running at five million barrels a day. Thanks to fracking, that figure has nearly doubled, with talk of US energy self-sufficiency and the country becoming the world's biggest oil producer – "the new Saudi Arabia" – in the near future.
The giant Bakken oil and gas field in North Dakota – a landscape punctured by thousands of fracking sites, with gas flares visible from space – was producing 200,000 barrels of oil a day in 2007. Production is now running at more than one million barrels a day.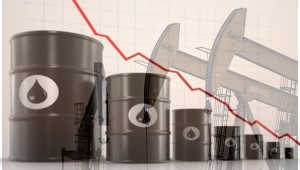 Fuelled by talk of the financial rewards to be gained from fracking, investors have piled into the business. The US fracking industry now accounts for about 20% of the world's total crude oil investment.
But analysts say this whole investment edifice could come crashing down.
More vulnerable
Fracking is an expensive business. Depending on site structure, companies need prices of between $60 and $100 per barrel of oil to break even. As prices drop to around $55 per barrel, investments in the sector look ever more vulnerable.
Analysts say that while bigger fracking companies might be able to sustain losses in the short term, the outlook appears bleak for the thousands of smaller, less well-financed companies who rushed into the industry, tempted by big returns.
The fracking industry's troubles have been added to by the actions of the Organisation of Petroleum Exporting Countries (OPEC), which, despite the oversupply on the world market, has refused to lower production.
The theory is that OPEC, led by powerful oil producers such as Saudi Arabia, is playing the long game – seeking to drive the fracking industry from boom to bust, stabilise prices well above their present level, and regain its place as the world's pre-eminent source of oil.
There are now fears that many fracking operations may default on an estimated $200 billion of borrowings, raised mainly through bonds issued on Wall Street and in the City of London.
In turn, this could lead to a collapse in global financial markets similar to the 2008 crash.
Existing reserves
There are also questions about just how big existing shale oil and gas reserves are, and how long they will last. A recent report by the Post Carbon Institute, a not-for-profit thinktank based in the US, says reserves are likely to peak and fall off rapidly, far sooner than the industry's backers predict.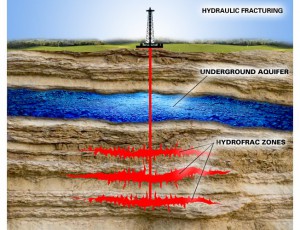 The cost of drilling is also going up as deposits become more inaccessible.
Besides ongoing questions about the impact of fracking on the environment − in terms of carbon emissions and pollution of water sources − another challenge facing the industry is the growth and rapidly falling costs of renewable energy.
Fracking operations could also be curtailed by more stringent regulations designed to counter fossil fuel emissions and combat climate change.
Its backers have hyped fracking as the future of energy − not just in the US, but around the world. Now the outlook for the industry is far from certain. – Climate News Network