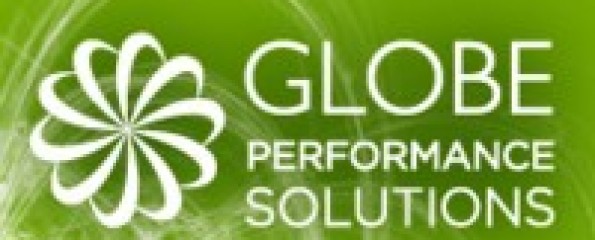 Redesigned Canadian Environmental Technology Verification (ETV) Program Website will assist companies seeking to verify the performance capabilities of new technologies                                                                                      
GLOBE-Net, June 17, 2013 – GLOBE Performance Solutions (GPS), the official delivery agent for Canada's Environmental Technology Verification (ETV) Program, has launched a new website to assist companies seeking to verify the performance capabilities of their new technologies.
GLOBE Performance Solutions, working closely with technology developers, suppliers, buyers, users and other industry and government stakeholders, provides a reliable and independent process for verifying the environmental performance claims associated with innovative technologies, processes and products.
[stextbox id="custom" float="true" width="200″ bcolor="add3d5″ bgcolor="add3d5″ image="null"]In collaboration with a consortium of leading technology performance testing and verification organizations, GLOBE Performance Solutions offers coast-to-coast, bi-lingual independent verification services that address  challenges related to clean air, land, water, and energy.[/stextbox]
"The expanding global demand for sustainable solutions is a major driver for integrating proven technology performance with responsible business practices," said Dr. John D. Wiebe, President and Chief Operating Officer of the GLOBE Group, the parent organization to GLOBE Performance Solutions.
"More and more, investors, product developers and regulatory authorities are looking for independent verification of performance capabilities before making decisions to invest in or license the use of particular products, processes or technologies," he added.
Verification Protocols On-Line
With its updated and streamlined interface, the ETV website provides clients with easy access to a full complement of documents and procedures on How to Verify Your Technology, including an online Pre-screening Application Form to initiate and accelerate the verification process. 
Clients who have completed full verification of their technologies will have the opportunity to showcase their verified products or services under the online directory of currently verified technologies.
In addition to General Verification and Testing Protocols, users will also have access to timely technology-specific testing protocols and procedures as they are published. 
[stextbox id="custom" float="true" align="right" width="200″ bcolor="add3d5″ bgcolor="add3d5″ image="null"]With the ever increasing importance of environmental cooperation at national and global levels, the Canadian ETV Program has become an active participant in efforts to support the national and international harmonization of assessment protocols and test methods.[/stextbox]
This builds on the established Canadian ETV Program Generic Verification Protocol and other related decision-support tools.  Periodic updates and important revelations concerning harmonization initiatives will be made available on the Canadian ETV Program website under the section for National & International Harmonization.
Key Benefits of the Canadian ETV Program
As the cost for conventional fuel sources continues to rise, so has the demand by both consumers and business organizations alike to seek alternative energy, derived from environmentally sustainable technology.   
In light of this increased demand for green technology, the establishment of a rigorous independent and transparent verification process, will ultimately increase the credibility of verified technologies in the marketplace and confer solid competitive advantages in the global market place.  
Potential key benefits realizable through the Canadian ETV Program include:
Differentiation from the competition, thereby providing a company with a distinct market advantage.
Clarification of the performance claim for the technology presented in a succinct and easily understood format.
Added credibility with prospective buyers to reduce their perceived procurement risk.
Reduced turnaround times relating to permitting and regulatory approvals for the use or sale of technologies.
National and international market recognition
"GLOBE Performance Solutions aims to reduce the risks associated with innovative technologies and processes by providing a credible platform for measuring and reporting performance. Our mission is to strengthen long-term performance through improved efficiency, quality and accountability," said John Neate, President of GLOBE Performance Solutions..
"Demonstrating value through performance verification leads to informed decisions and effective actions with measurable results," he added.
The GLOBE Group, spearheaded by the not-for-profit GLOBE Foundation, is a unique organization that contributes to Canada's image as a leading source of innovative technologies. The GLOBE Group is a key player in the rapidly expanding global environmental marketplace, and is an international champion of environmental business solutions.
Questions and inquiries on the Canadian ETV Program should be directed to Mark Heilig at: mark.heilig@globeperformance.com
Check here for detailed Backgrounder on GLOBE Performance Solutions.
---
GLOBE Performance Solutions will have a major presence at the GLOBE 2014 Trade Fair and Conference on the  business of the environment taking place in  Vancouver  Canada,  March 26-28, 2014. Also to be showcased will be recently verified technologies of Canadian companies. Reserve your place now.  Check here for more details.