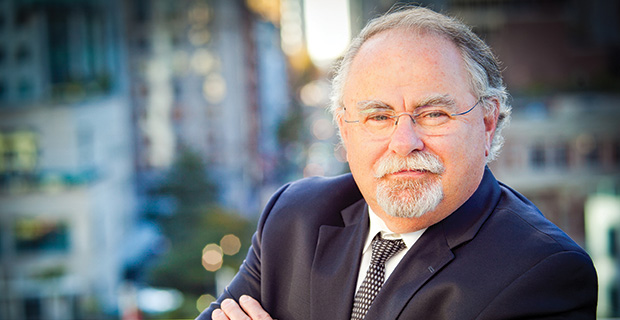 Dear Friends and Colleagues,
I hope you all had a wonderful holiday season and you're feeling re-energized for the coming year.   As we enter 2015, new challenges and inspirations abound, bringing fresh ideas, successes and often new and exciting partnerships.
Since we launched the GLOBE Foundation in 1993 and subsequently the group of companies now under the GLOBE Group umbrella, I have witnessed a transformation in attitudes in the business sector with respect to sustainability and corporate environmental responsibility.
Indeed I would like to think that our long-standing GLOBE Series events played an important role in fuelling this transformation.   With 13 biennial GLOBE Series events in Vancouver under my belt, plus one in Costa Rica, as well as numerous other world class events that we have managed over the years, I am very proud of our accomplishments and of the devoted GLOBE team that has made these achievements possible.
As I begin to approach semi-retirement and take on new and different projects in my personal and business life, it has come time to pass management of the GLOBE Series portion of the GLOBE Group on to a new management team that will carry forward the high standards and exciting vision for the GLOBE Series that we have nurtured over the past two decades.
I am pleased to announce that the GLOBE Foundation will be working in partnership with Chris Henderson, and Mike Gerbis of The Delphi Group to shape the future of the GLOBE Conferences as the world's preeminent forum for the business of the environment.
Nancy Wright, who has served as Vice President of Marketing for the GLOBE Group for many years and has held numerous key positions in the company since we opened our doors in 1993, will carry the GLOBE Series forward as Chief Operating Officer and SVP Marketing and Sales.  She will continue to liaise with sponsors and key partners related to GLOBE Series events in order to ensure seamless continuity, and to champion future growth not just of the biennial Vancouver event but of subsequent GLOBE Series Conferences elsewhere.
As for my role, I will be stepping away from the demanding schedule necessary to manage the GLOBE Series but will remain President and CEO of the GLOBE Foundation, continuing to focus my attention on the Foundation's many other projects and activities. Hopefully I will be spending a bit more time on the golf course.
There are many other important activities underway within the GLOBE Foundation and in time I will be sharing with you more information on developments in other GLOBE Group companies. We'll be announcing the location of new Vancouver offices soon.
The GLOBE Foundation and the GLOBE Series will remain united in common cause to promote the business case for sustainable development, providing a variety of platforms for the debate and development of solutions geared towards achieving a low carbon economy.  Together, with all of you, we will continue to strive to help build a sustainable economy for the 21st Century.
So this isn't goodbye, it's simply a changing of the tides.  Both Nancy's and my phone numbers and email will remain the same.  Other GLOBE Group staff can be reached at their respective numbers as listed on the GLOBE Foundation website.
Please don't hesitate to reach out, though you'll be hearing from us again very soon in the launch of the vision and themes for GLOBE 2016.  Exciting times lie ahead and we look forward to engaging you in the process.
I wish you all the best for a healthy and prosperous New Year.
Sincerely,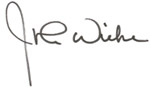 John D. Wiebe
President and CEO
GLOBE Foundation