GLOBE-Net, December 13, 2013
Premier Kathleen Wynne and Cisco Canada President Nitin Kawale announced today a 10-year agreement that will add 1,700 high tech jobs to the province.
Cisco's focus will be on R&D  and the 1700 jobs will be offered within the first six years.
The agreement aims to significantly accelerate Ontario's status as a leader in technology innovation and key player in the global research and development landscape.
"Today marks a significant milestone for Cisco Canada and Province of Ontario. This announcement builds on our existing partnership and our mutual commitment to drive productivity and create new economic opportunities through innovation," said Nitin Kawale, President, Cisco Canada.
[stextbox id="custom" float="true" align="right" width="300″ bcolor="e5e5e5″ bgcolor="e5e5e5″ image="null"]The agreement also includes a framework with the potential to grow Cisco's total Ontario employee footprint up to 5,000 by 2024, reflecting a potential total investment of up to $4 billion, including $2.2 billion in salaries alone.  [/stextbox]
The Province of Ontario will provide up to $220 million in support of the total initiative.
"Our plan to create jobs and grow the economy is focused on smart, forward-looking investments that build on Ontario's strengths," said Kathleen Wynne, Premier of Ontario.
"Today's announcement is about supporting our talented technology workers. Together, we're going to show the world what Ontario can do," she added.
This new initiative builds upon Cisco's growing presence in Ontario, including investments in university chairs, planning for a new and expanded Toronto headquarters, the Pan Am Games technology infrastructure sponsorship, and Smart + Connected™ community initiatives.
With this partnership, Cisco looks to harness Ontario's skilled workforce, renowned educational institutions and competitive business climate.  
The agreement with Cisco supports the Province of Ontario's focus on economic development and job creation. By partnering with Cisco, the province demonstrates a strong commitment to fostering innovation and, through research and development, bringing new technology to market.
Ontario and Cisco fully intend to continue focusing on initiatives to help Ontario realize a transformational vision, increase productivity, and drive world-class innovation and sustainable economic development.
About Cisco
Cisco (NASDAQ: CSCO) is the worldwide leader in IT that helps companies seize the opportunities of tomorrow by proving that amazing things can happen when you connect the previously unconnected. Cisco products and services are supplied in Canada by Cisco Systems Canada Co., a wholly owned subsidiary of Cisco Systems, Inc. For ongoing news, please go to http://thenetwork.cisco.com and http://newsroom.cisco.com/canada.
---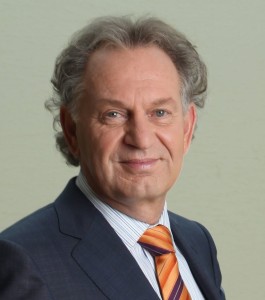 Wim Elfrink, Executive Vice President, Industry Solutions & Chief Globalisation Officer, Cisco Systems, will be a keynote speaker at  GLOBE 2014 taking place March 26-28, 2014 in Vancouver Canada Check here for more information
---