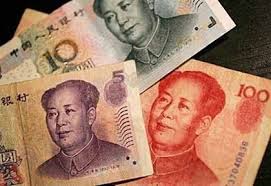 Washington, D.C., June 17, 2014—IFC, a member of the World Bank Group, today issued a 500 million renminbi-denominated green bond (approximately $80.29 million) that will be used to support climate-friendly investments in emerging markets. The bond is listed on the London Stock Exchange and sets a precedent as the first green bond issued by a multilateral institution in the offshore Chinese markets. 
"IFC is committed to supporting the development of China's capital markets, which are key to creating access to finance for the private sector and especially small and medium businesses. We will continue to seek opportunities to help deepen liquidity and extend the yield curve for offshore renminbi assets," said IFC Vice President and Treasurer Jingdong Hua. "The addition of the renminbi as a new green bond currency also supports our goals to strengthen this important asset class."
The bond, which yields 2%, saw demand from investors in Asia and Europe. HSBC is the sole lead manager for the bond. 
In March, IFC became the first multilateral institution to list renminbi-denominated bonds on the London Stock Exchange, raising 2 billion renminbi from international investors. IFC previously pioneered the international issuance of renminbi-denominated bonds in China (Panda bonds) and Hong Kong (Dim Sum bonds). IFC was also the first to set up a program to regularly issue offshore renminbi-denominated discount notes. 
IFC green bonds support projects to reduce greenhouse gas emissions—for example, by rehabilitating power plants and transmission facilities, installing solar and wind power, and providing financing for technology that helps generate and use energy more efficiently. Criteria for the use of IFC green bond proceeds are certified by Cicero, an independent research center associated with the University of Oslo. 
In FY13, IFC invested a record $2.5 billion in climate-smart projects—nearly 14 percent of the institution's overall commitments for the year. About two thirds of IFC's investments in the power sector involved energy efficiency and renewable energy. By FY15, IFC expects its climate-related investments to make up 20 percent of its long-term financing, or $3 billion per year.  
About IFC
IFC, a member of the World Bank Group, is the largest global development institution focused exclusively on the private sector. We help developing countries achieve sustainable growth by financing investment, providing advisory services to businesses and governments, and mobilizing capital in the international financial markets. In fiscal 2011, amid economic uncertainty across the globe, we helped our clients create jobs, strengthen environmental performance, and contribute to their local communities—all while driving our investments to an all-time high of nearly $19 billion. For more information, visit www.ifc.org.