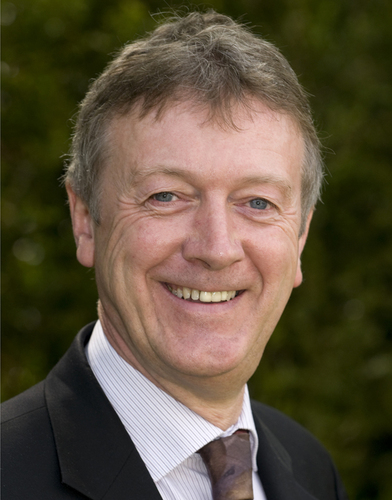 UK-based International Synergies Limited is widely acknowledged as the world's leading expert in industrial symbiosis, having developed a model that has been applied across five continents.  In this article, the company's Chief Executive, Peter Laybourn, discusses how the approach helps policy makers and business to move towards a circular economy.
Industrial symbiosis is recognized across the world as a driver of green growth, acknowledged for its contribution to eco-innovation, job creation, securing critical materials and resource efficiency. The idea behind industrial symbiosis is relatively simple; all resources used in industrial processes are redirected (whether previously used or just under-valued) and used as inputs by other companies, typically from a different industry sector. In essence, industrial symbiosis keeps resources in productive use for longer – a fundamental feature of the circular economy. 
Initial perceptions about industrial symbiosis focused just on material re-use, but we have found that the approach can equally be applied to energy, water, asset utilization, knowledge transfer, and expertise. Additionally, we have found that through the industrial symbiosis engagement model, other circular economy tools can be introduced such as design for environment (DfE), cleaner production, remanufacturing, etc. 
Unlocking the value embedded in under-utilized industrial resources can be challenging, especially as it involves more than merely brokering a link between two or more companies.  Extensive knowledge of different industrial processes or manufacturing techniques, combined with an understanding of the latest processing technologies and innovations, is essential to identify immediate, medium, and long-term opportunities for resource recovery and reuse. 
While there are a number of different models of industrial symbiosis around the world, to date, the facilitated model, which has been implemented at regional or national level so far in 18 countries, is the most successful thanks to its ability to be applied at scale.  A facilitated cross sector engagement model, we have found, is key to bringing together producers and users of waste resources with innovators, the research community and entrepreneurs, especially as most industrial symbiosis transactions occur between partners outside traditional supply chains.  
Our most successful programme to date is the UK's National Industrial Symbiosis Programme (NISP), which has effectively created a blueprint for projects around the world.  NISP has been operating in the UK since 2005 and, at its peak, engaged with 15,000 businesses, the majority of which were SMEs or micros – a difficult segment of industry to engage on the sustainability agenda given all the other pressures upon them.    
With such an extensive network of companies, NISP completed thousands of synergies, collectively cutting the country's carbon dioxide equivalent emissions (CO2e) by 42 million tonnes, and redirecting over 48 million tonnes of 'wasted resources' from landfill.  At the same time, NISP generated more than £1 billion in economic benefits, resulting in a healthy 6-9: 1 return on the government's investment, as well as generating additional tax revenues.  Nearly 20% of NISP synergies involve new R&D, many bringing new technologies to market in record time because of the demand-pull of the programme on eco-innovation.  It also was responsible for securing over 10,000 jobs and a number of new business start ups. 
Global acknowledgement for NISP includes the World Wide Fund (WWF) for Nature, which in 2010 credited it as being one of the world's top 20 "Green Game Changing Business Innovations". In the same year, the Organization for Economic Development and Cooperation (OECD) cited industrial symbiosis (à la NISP) as "systemic innovation, vital to future green growth".  
The experience of implementing NISP in the UK has enabled us to evolve the model for application around the world.  China, for example, is in the process of implementing its third regional scale industrial symbiosis project with our support – the most recent being established in Jiangsu province. Both Brazil and Turkey also have established programmes and we have recently begun work in Western Cape in South Africa, again building capacity to develop a programme based around the NISP model.  Across Europe we have worked with in-country partners to support implementation in Belgium, Denmark, Finland, Hungary, Italy, Netherlands, Northern Ireland, Poland and Romania. 
Policy-makers and regulators are beginning to integrate industrial symbiosis into spatial planning, economic development, regeneration, and sustainability policies. In its 'Big City Plan', Birmingham City Council (UK) is 'exploiting opportunities around industrial symbiosis.  This 'pro-active' approach is very complementary to the successful 'demand-led' approach of the NISP model.  While in Mexico, the Sustainable Production and Consumption Policy (2013–2018) includes a line of action to improve resource utilization through the implementation of industrial symbiosis.  
Europe is in the throes of embracing industrial symbiosis at scale; it is written as a policy recommendation within the European Commission's Roadmap to a Resource Efficient Europe and, subsequently, championed as an approach for making immediate environmental and economic gains by the European Resource Efficiency Platform, a high-level working group set up by the Commissioner for the Environment, Mr. Janez Potočnik.  (See GLOBE-Net article "A European launch to mark the importance of Industrial Symbiosis")
In response to this increased appetite in Europe, International Synergies has been a key driving force behind the establishment of the European Industrial Symbiosis Association (EUR-ISA).  The Association aims to support the wide-scale implementation of industrial symbiosis and promote cross border resource trading with neighbouring networks working together.  Speaking at the formal launch in Brussels last year, Commissioner Potočnik said: 
"One company's waste and by-products, can be another company's opportunity and cost saving.  We need to put those two companies in touch so we don't just throw away valuable materials but make the most of them.  Some companies are already making contacts through successful symbiosis programmes, but it needs to happen much more if we are to move towards a truly resource efficient economy for Europe. This makes business sense, but it is also common sense in Europe where we are so dependent on imports for our raw materials, and in a world where pressure on resources is having increasing environmental impacts." 
Towards the end of 2013, the European Commission announced it is has earmarked €50 million over the next two years specifically to support the 'move towards a circular economy through industrial symbiosis' via Horizon 2020, its newly-labelled research and innovation programme. 
Industrial symbiosis is proving to be a flexible tool and, over time, we are finding new applications.  There are bright prospects for industrial symbiosis to be used to add value to the assets of private equity companies and there is potential to use this approach to rebuild post conflict and post disaster economies. These opportunities are just starting to be addressed by international forums such as the Global Green Growth Forum (3GF) held in Copenhagen in October 2013, and now GLOBE 2014. I hope that it is now only a matter of time (and not a long time) before industrial symbiosis is adopted as mainstream policy and practice across all countries. 
For more information about International Synergies visit, www.international-synergies.com or EUR-ISA visit, www.EUR_ISA.org.  You can also keep up to date with all the latest in the world of industrial symbiosis by following @Peter_Laybourn @IntlSynergies or @EUR_ISA. 
---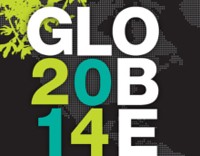 Peter Laybourn is presenting at GLOBE 2014 under the theme of 'Towards the Circular Economy'.  By embracing the opportunities towards a more circular economy, organizations are reinventing products and processes to come up with new solutions through the adoption of nature-inspired design, the sharing of best practices and eco-efficiencies using industrial symbiosis, and leveraging on new business models.
---