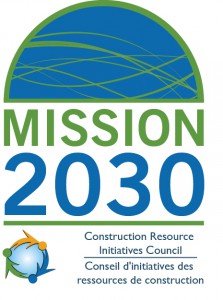 GLOBE-Net, November 07, 2014 – The Construction Resources Initiative Council (CRI Council) is hosting an International Waste Summit in Ottawa, Ontario as part of a global initiative to reduce waste in the construction sector.
Globally, the construction and operation of buildings consumes 40% of all resources, 25% of water, is responsible for one third of all greenhouse gas emissions and generates billions of tons of waste annually, much of which ends up in landfills.  The purpose of the summit is to transform the conversation on the need to reduce waste into an action plan to tackle the problem.
In Canada, while residential waste diversion away from landfills has been steadily increasing through recycling and organic waste facility development, industrial, commercial and institutional waste continues to fill landfills. This is due to a number of factors including poor policy development, low tipping fees and a lack of enforcement of policies designed to curb waste reduction.
To make matters worse, construction waste that is being dumped into landfill is increasingly toxic, polluting water and soil through leachate while decaying waste gives off methane which has a global warming potential 21 times greater than carbon dioxide.
Landfills are also highly flammable and contribute to black carbon emissions, a major health hazard.
Waste is a Wasted Resource
It is estimated that over 75% of construction waste that ends up in landfills has value and could be repurposed, reused or recycled. Materials that are reused help to reduce the demand for energy, water and the harvesting of virgin resources. The current rate of consumption of virgin resources, the construction of new buildings will become more costly due to the potential lack of resources.
The Summit will bring together people involved at all phases of the construction project life cycle: policy makers, occupants, from the public and private sectors, as well as a representative from the United Nations Environment Programme (UNEP)  Sustainable Building and Climate Initiative (SBCI) of the Sustainable Consumption and Production Branch, Division of Technology, Industry and Economics.
Running from November 17 – 19th at the various locations in Gatineau and Ottawa, the Summit will seek to develop new methods and roadmaps to begin moving away from discussion about existing waste problems towards solutions that will begin reducing and ultimately eliminating construction and demolition waste ending up in landfills.
"To achieve that goal takes courage to swim upstream; it requires brave decisions from governments and businesses that recognize that business as usual will lead us down a path that has a dead-end," Renée Gratton, president of the CRI Council.
The first day of the Summit will feature a design charette model where a diverse group of professionals across a variety of sectors will come together to discuss and generate ideas on how to ensure its zero building waste initiative, Mission 2030, is successful.
The charrette will be followed by a social fund raiser, and officially launch the Scrap2Art Contest, where artists, industry and community leaders will create works of art from leftover building material. Its purpose is to raise awareness about waste demonstrate the power of collaborative innovation.
The scrap2ART contest was inspired by Roseanne Bélanger of Tori B designs, who created the Mission 2030 jewelry collection using nuts and bolts and other pieces of scrap to help support Mission 2030.
Day Two will feature a public forum hosted by the National Research Council on the proposed Integration Program to deal with the complexity of the material supply chain and phase two of the Extended Producer Responsibility (EPR) action plan developed by the Canadian Council of Ministers of the Environment.
EPR will affect everyone in the construction supply chain from manufacturers to contractors to municipalities.
Day Three includes a presentation and discussion about CRI Council and UNEP Pilot Projects, to address greening the building material supply chain as well as sustainable public procurement policies.
This will include how it is working towards decoupling economic growth from environmental degradation, applying lifecycle thinking and how developing countries can "leapfrog" to the latest clean strategies and technologies.
"For zero waste initiative to succeed, we will all have to start thinking in terns of system, to deal with the root causes and what we accept as an operating cultures or norms. Moving forward, we have to focus on our structures, systems, skills/qualities and technologies to address the processes that define and create our waste.''  Renée Gratton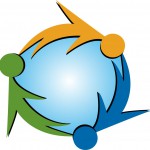 For more information on our summit and how to register, please visit here:
The Construction Resources Initiative Council was established in 2013 as a non-profit and non-partisan organization, to eliminate the 'concept' of building waste.