GLOBE-Net, October 21, 2013 – It all started with a simple question: How could we make Capitalism work better? Could there be a better way to drive change more quickly towards a sustainable economy?
Michael Townsend, CEO of Earthshine Solutions and Brad Zarnett, Founder and Executive Director of the Toronto Sustainability Speaker Series (TSSS) set out on a journey to answer these questions.
Is Capitalism in crisis?
Since the collapse of communism, more than twenty years ago, capitalism has been, more or less, the only show in town, the author's argue .
As a system for running our economies, Capitalism is widely perceived as having delivered an era of unprecedented growth and prosperity. But the limitations are troubling and can be blamed for  contributing to the longest and deepest global financial crisis in living memory.
The financial crisis has lifted the veil on capitalism, says Townsend, exposing its inherent frailties but there is cause for hope.  Some excellent work is taking place around the globe – organizations are exploring new possibilities for better forms of capitalism or perhaps an entirely new economic system – one that is specifically designed to create a fairer and more sustainable world.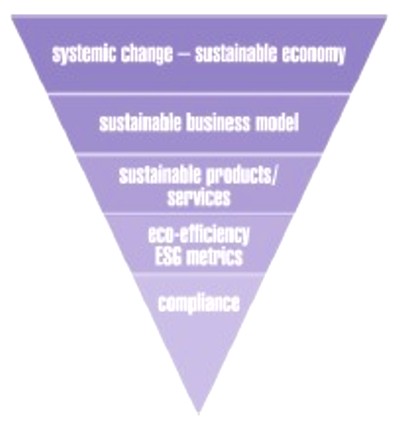 Could there be a better way?
Their research took the team in many directions.  First they began by reviewing the key problems inherent within our current economic system, but they quickly moved on.  They delved into the work of experts and developed a range of design principles that would set the foundation for a truly sustainable economy in which businesses, people and the planet could flourish and prosper.
At least ten different new recipes for better forms of capitalism were reviewed, including: Breakthrough, Clean, Community, Conscious, Constructive, Cooperative, Mindful, Progressive, Responsible, and Sustainable. They also looked at various visions for a New Economy, a Sharing Economy, and a Collaborative Economy.
Each new prescription offers value, according to the team, but many of the recipes are configured on the same old paradigm within the core tenets of capitalism – growth and consumption perched upon a shaky financial system. With incremental change it is very likely that we will continue to see the same old problems associated with the concentration of wealth and power.
Towards a set of design principles
Building on the good works of the leading thinkers in this space, the team developed an initial synthesis of nine design principles in support of a fit-for-purpose economy:
Less growth, more wellbeing

A broader view of what capital means

Based on responsible enterprise, adding real value, where it is needed

Holistic systems thinking; aligned with the circular economy

Enabled by a well-functioning money system

Away from speculative bubbles, towards creating longer-term real wealth

Shared ownership and distribution of resources and wealth

Based on collaboration and striving together

Founded on new institutions and greater systemic resilience
 Toward A More Sustainable Economy
The authors have reached the first milestone on their journey with the publication of this paper.  Notes Zarnett, although we started out on a journey in search of Capitalism 2.0, we actually found so much more.
Townsend adds, "This Paper is only Step 1, we've outlined the general design principles for what we believe to be the basis of a sustainable economy, drawing upon the incredible work of pioneers who have contributed to shape this vision but there is still much work to be done."
In a message to readers of the Part 1 Paper Zarnett says "We seek your feedback – your expertise – your passion – your ideas – to strengthen the framework and how to bring the vision to life. This is how we will give people confidence to move towards something better – a credible and attractive alternative economic ecosystem."
You can download the paper here: A Journey in Search of Capitalism 2.0.  Part 1: Blueprints for a Sustainable Economy

---
Michael Townsend is Founder and CEO of Earthshine Solutions: an engineering graduate, recovering MBA, and business transformation leader with over twenty-five years' experience in a range of sectors.  Michael established Earthshine in 2006 and has emerged as a thought leader on strategic preparedness for companies looking to compete/survive in the emerging sustainable economy.
Brad Zarnett is the Founder and President of the Toronto Sustainability Speaker Series (TSSS).  Now in its 6th year, TSSS is widely recognized as Canada's premiere forum for dialogue and problem solving among sustainability professionals. 
---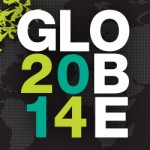 'Clean Capitalism' will be a major issue discussed at GLOBE 2014, the next in the celebrated  GLOBE Series of Conferences and Trade Fairs on the business of the environment taking place in Vancouver Canada, March 26-28, 2014. Reserve your place now. Check here for more details. 
---