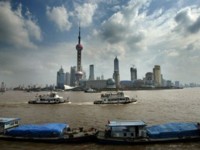 Sustainable urbanization is key to successful development
The report notes that a successful urban planning agenda will require that attention be given to urban settlements of all sizes. If well managed, cities offer important opportunities for economic development and for expanding access to basic services, including health care and education, for large numbers of people. Providing public transportation, as well as housing, electricity, water and sanitation for a densely
settled urban population is typically cheaper and less environmentally damaging than providing a similar level of services to a dispersed rural population.
The 2014 revision of the World Urbanization Prospects provides new and updated information on global urbanization trends and city growth. Such information is vital for setting policy priorities to promote inclusive, equitable and sustainable development for urban and rural areas alike. Recognizing the importance of smaller cities and towns, this latest revision expands the number of cities and provides,
for the first time, population estimates and projections for all of the world's urban settlements with 300,000 inhabitants or more in 2014.
For more information on the results of the 2014 Revision of the World Urbanization Prospects, please visit: www.unpopulation.org or go directly at: http://esa.un.org/unpd/wup/index.htm
A Key Fact Excerpt of World Urbanization Trends 2014 is available here: