by Renée Gratton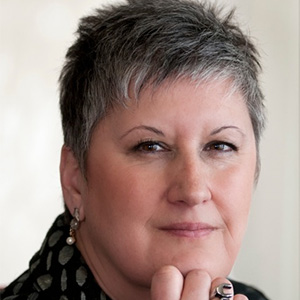 GLOBE-Net, February 10, 2014 – 
Leading world organizations warn us that economic growth and social development cannot be sustained with our current consumption, production and disposal patterns.
Yet in spite of increasing sustainability initiatives and better product and recovery technologies, global waste continues to grow at an alarming rate.
According to ISWA (International Solid Waste Association) global communities collectively generate 4 billion tons of waste annually. This is enough to bury the 310.4km2 city of Munich under 130m of waste (close to half of the city of Toronto) to the depth equivalent of a 35 to 40 storey building.  Most of this (70%) is landfilled or left in open dumps, 10% is incinerated, and only 20% is recycled. 
Greenhouse gas emissions from this waste volume are estimated at 1 billion tons of CO equivalents (GHGE) due to methane and black carbon. At the current rate of waste generation we can expect volumes to double by 2030 and related GHGE to reach 3 billion tones. This does not include the emissions from raw resource extraction, transportation, manufacturing and maintenance of the excess materials. 
Unfortunately, although we have a growing global movement talking about the risks of global warming, or the visions for sustainability and a circular economy, I really doubt that the current general approach will bring major lasting change in the way resources and wastes are dealt with – well certainly in the short term.   
For starters, as much as we say change is needed, we continue to see more of the same such as supersized houses, industrial, commercial and institutional buildings and supersized packaging and waste treatment centers. We're breaking things down in silos (sites, water, energy waste, indoor quality) and we're still addressing waste as an inevitable linear problem, often talking to the like-minded or amongst ourselves instead of stepping out of our comfort zone.   
Meanwhile, twenty-seven years after 'sustainable development' was defined by the 'Brundtland Commission, as 'development that meets the needs of the present without compromising the ability of future generations to meet their own needs', most voters and policy makers still don't know or see why this is important to them, or that the 'future' is 'now'. 
The first critical element for change is a clear vision to all of those who need to change, so that all steps on the change journey are aimed at the objective – net zero waste.   
Of course everyone knowing why they should care or seeing the vision is not enough. Billions of dollars are being thrown at more linear policies, education programs, tools, research, etc., to help and enable change for a circular economy. 
It's no wonder we have a bad case of inertia on one side and one of schizophrenia on the other. There is so much debate about semantics and granted, some are very important, like waste-to-energy, producer responsibility policies and others,  we're failing to focus on what we all agree on. Which in fact is what we all want – safe or clean cycles for recoverable materials and safe final sinks for true residuals.   
We need to overcome the inertia. No change is successful if the people affected by the change process do not see the need for it. The effective communication of the reasons that change is necessary to all primary and secondary stakeholders is a critical component to creating sustainable change… and where many initiatives fail. 
To calm the sustainability movement disorder that makes it increasingly difficult for new comers or those seeking help to distinguish between what is real and not, we need to think clearly for themselves or manage information and truly focus on 'developing to meet their present needs without compromising the ability of future generations to meet their own needs.' We must integrate. After all, the best sustainable developments are created, developed and maintained – through an integrated design process.  
Imagine for a moment that the building industry (or any other sector for that matter), as a series of complex campuses spread out around the world that all need to be renovated and aligned with each other to meet the demand of the new global economy.
Chances are such a project would be approached with an integrated design process (IDP), which is based on 'whole building systems thinking'. It brings together wide-ranging key stakeholders with a core team usually led by design professionals and project managers who work collaboratively and interactively from the early planning stages through to occupation and in some cases, even operations and maintenance.   
An IDP gets to what is important through means and motivation for a sustainable society with maximum synergies and minimum trade-offs or costs. It is goal driven, facilitated, structured, inclusive, brings in non-traditional expertise, collaborative, holistic or systemic thinking, whole-building budget setting and iterative.
Finally, integration is an exceptional educational opportunity for those involved – in some cases even life-changing.  Nelson Mandela did say that 'education is the most powerful weapon with which we can change the world'. I guess if nothing else, we can remember that he thought us about the importance of integration.  
Or can we? Because for the most part, people find change and stepping out of their respected segregated comfort zones difficult, even if it is to where the magic happens. But inevitably, lagers will have to change, like it or not, and the sooner the better.
Otherwise, they will be side-swiped by the 'Net-Zero Waste Wave of Change. Unfortunately, for now, because we chose segregation over integration and thus, still view and deal with resources and residuals as though they were infinite or the inevitable trade-off of growth, we better be prepared to pay. 
Be it financially, as The World Bank estimates, we need US$40 billion today to handle waste management. And it's easy math to the doubled 2030 volume.    
We will pay with loss of lives because we have swept the carbon footprint under the proverbial rug unless all realize what an impact waste and landfills have on global warming or climate change. 
While continuing to reduce or carbon dioxide (CO2) emissions is extremely important, as it is currently the main source of greenhouse gas emissions, increasing waste and landfills or wastewater treatment facilities generate methane which has a global warming potential twenty one times greater than carbon dioxide. Not to mention other short-lived climate pollutants like black-carbon and HFC's attributed to open burning, transportation, industries, etc. 
We will also continue to pay with our health because we cannot possibly ignore forever ignore the fact that roughly ten million tons of plastics floating as ocean litter, and much of our food comes from oceans or that they are part of our planet system. 
---
Watch the CTV Video Renée Gratton is trying to save the world – Renée Gratton helping Canada catch up to other developed nations when it comes to reducing landfill content created through construction.  
---
Building owners, managers and operators, unless they change, will pay too much for construction, because ultimately they are the ones paying for the materials for the building and for the landfills or recovery fees since buildings design and construction account for 25-40% of solid waste stream. 
The debt we will leave our kids is also mounting.  It is estimated that by 2050 humanity could consume an estimated 140 billion tons of minerals, ores, fossil fuels and biomass per year – three times its current appetite – unless the economic growth rate is "decoupled" from the rate of natural resource consumption…' 
However, when we all come together, and we will, and when a laggard or nay-sayer asks 'So What?' we will be a majority with reliable information about the many tools ready to turn the challenges into opportunities. 
We will also have order and integrated with wide-ranging subject matter experts, tunneling through barriers and creating new and better profitable solutions. We will bring lessons from other leaders.  For example, a Ohio 2009 lean manufacturing pilot project with 6 companies resulted in nearly $150,000 savings per company. The total savings equated to $1.7 million in energy savings, $2.6 million in environmental savings & over 250,000lbs of water pollutants avoided.  
When we are integrated we won't be speaking of 'Construction and Demolition' 'Residential' or 'Industrial, Commercial and Institutional' Waste Minimization and Management' but rather of 'Resource Efficiency'.  
In fact we will be using natural resources responsibly and sparingly, looking first at recovered materials from within an outside of the construction sector. We will also all view excess materials or residuals (a.k.a.: waste) as valuable resources and deal with them with far more interest – reusing, recycling and composting.
I keep the waste-to-energy last and separate for now, because as much as I would like to believe that design, great practices and policies could fix all of our problems, my experience and the market numbers also tell me that this is an inevitable reality and there is only so much a person can fight for in a lifetime.
Thus, for now, I chose to stick to helping others take a larger interest in the policies that determine the sustainability and safety of our built environment and disposal points.
Building owners who ultimately decide on the project delivery method can chose design and construction teams who are already on a net-zero waste journey over lowest and fastest or careless professionals. They can also make a commitment to green purchasing and/or net-zero waste policies for their operations and maintenance.
The design teams can chose materials and ensure quality documents, specifications as well implementation follow-through to ensure lowest possible impact material and practices, over cut and paste.
The product manufacturers can chose to either lead or engage in ongoing research and development for cradle-to-cradle principles over greenwashing.
Builders and waste service providers also have the choice of trades, suppliers or service providers who offer value as well as collaborate with the design professionals and all those in their own material supply chain.
Last but not least, consumers, other sectors, media, politicians, financial and educational or research institutions, mining, insurance companies… everyone whose choice affect industry market and demand. They too make important choices every day that affect sustainability or waste reduction initiatives successes or failures with their consumption and disposal choices, with their votes come election time and through their engagement. Because when there is a will, there is a way.
For example, we're seeing the recovery of drywall in the agricultural sector; acoustical insulation made from old denim jeans; or building adaptation such as old plants turned condos, etc.
All this said, Net Zero Waste is complex and change is a journey. Therefore, to stay on track, we will not only need integration and education, but also effective change management and communication strategies, ongoing research on technologies or best practices, and tools and support. And while these prevention approaches will all combined cost millions, they will pale in comparison to the cost of doing nothing and growing waste management or environmental and social health degradation.
Thus, in the words of Benjamin Franklin 'an ounce of prevention is worth a pound of cure' and when people ask me 'So What? I first always want to ensure they know why they should care and how their choices affect them and others, and then we get into what they can do – starting with prevention. 
---
Renée Gratton, LEED A.P., is president of RG Integration, an Ottawa architectural specialty consultancy.  In 2011, Renée founded the Construction Resource Initiatives Council (CRI Council), a non-profit and non-partisan organization; official UNEP (UN Environment Programme) partner and recognized by many other wide-ranging organizations. Read more about Renée here.
---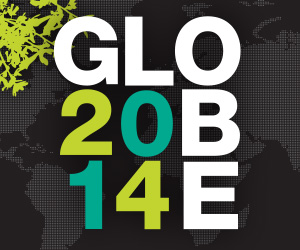 At GLOBE 2014, Renée will be part of a session on Scaling Up Waste-to-Profit Strategies: New Tools & Best Practices. She and others will discuss how by turning waste into profits through eco-efficiencies and industrial symbiosis, companies are demonstrating they can be successful with zero waste strategies.  This session will include the following speakers:
*     Tracy Casavant, Executive Director, Light House
*     Peter Laybourn, Chief Executive, International Synergies
*     Renée L. Gratton, Founding President, Construction Resource Initiatives Council
*     Jason Pelz, Vice President, Environment, Tetra Pak Inc
*     Thomas Carpenter, Managing Director,  Sustainability Services, Waste Management, Inc.
---