GLOBE-Net, July 20, 2014 – A new multinational educational initiative has been launched designed to prepare the next generation of urban leaders.
The Sustainable Urbanisation Leadership Program (SULP) is a unique international executive program offering a series of intensive one-week modules held at five leading universities around the world.
The universities are Copenhagen Business School, Delft University of Technology, University of Oxford, Peking University and INSEAD, the Social Innovation Centre based in Fontainebleau, France.
The program currently offers modules in the following theme areas: Society, Living, Mobility, Technology and Economy. Each module takes place at a different partner university and focuses on a theme – reflecting the strengths of each university and host city.

Each module is designed to give participants insights on the many opportunities and challenges of sustainable urbanization, both locally and globally, to the next generation of urban leaders. Each module is built around a local case that teaches valuable insights into local conditions, opportunities and challenges.
Throughout the modules, participants will learn how to adapt the local case to the context of their home city and/or organization. Participants may take anywhere from 1-5 modules depending on their interests (though they are encouraged to take all 5 modules for maximum benefit).
Module participants are welcome from both the public and private sectors. The first module on the Theme:  Society, People, Communities and Sustainable Urbanisation runs from November 17, 2014 to November 22, 2014 at the Copenhagen Business School. Other modules will follow throughout 2015 at other locations.
Dr. John Robinson, Associate Provost, Sustainability at the University of British Columbia says "the ultimate objective of the program is to create an International Green MBA consisting of 15 modules and university partners. Participants can customize their own International Green MBA to meet their professional and personal needs and requirements."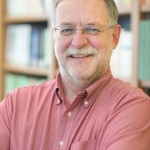 "I think this is an important new offering in the sustainability field, especially given the international and collaborative nature of the program." he added.
Robinson will be joining EU Climate Commissioner Connie Hedegaard and Brookings Institute VP Bruce Katz, as a member of the advisory panel for the program.
Speaking to GLOBE-Net, Robinson noted the current list of themes and universities is not exhaustive; other top scholars and universities will be invited to join the program within the next couple of years.
"In that way, SULP plans to present the first truly international program addressing the global challenges of rapid urbanization and resource scarcity."
More information on the Sustainable Urbanisation – International Leadership Programme  is available here