By Tom Rand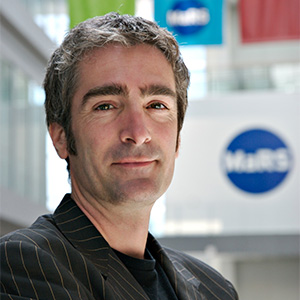 TORONTO—The global transition to a low-carbon economy is now inevitable.
Yes, there will be winners and losers. To remain dominant, energy incumbents (like Enbridge and Royal Dutch Shell) must find scalable, low-carbon energy assets to develop. Cleantech collaborations—partnerships between traditional energy companies and emerging cleantech stars—offer new 'cleanfield' developments with significant upside to both parties.
It's no longer "us" versus "them." It's just us.
Think of clean energy projects as new oil or gas fields to develop, and an equity investment as exploration costs. Just like a test well provides visibility into project risk and economics, so does an equity investment.
[stextbox id="custom" float="true" align="right" width="300″ bcolor="d2d0d1″ bgcolor="dbdbdb" image="null"]Established energy players that partner with cleantech start-ups stand to benefit from the transition to a low-carbon economy by creating a new class of low risk, high value 'cleanfield' projects[/stextbox]
But it has much more upside, since it comes with ownership of the intellectual property that unlocks those new clean energy projects.
Early movers like Enbridge, which invested 'exploratory' money in cleantech upstarts Morgan Solar and Hydrogenics, are already reaping the rewards of profitable partnerships.
Hydrogenics' stock has increased almost seven-fold stock since Enbridge invested, as they developed electricity-to-gas projects across Germany.
Morgan Solar's projects will generate internal rates of return (IRR) in excess of 35 per cent, and Enbridge has earned a front-row seat.
---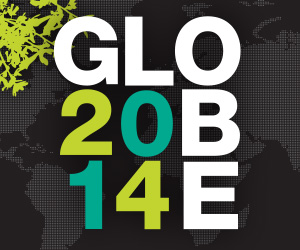 Tom Rand will be a featured speaker in a GLOBE 2014 session on Evolution or Revolution: Innovation in Sustainable Finance taking place on Thursday, March 27 . This session will focus on new innovative financial models that have become increasingly prominent in financing sustainable development.
---
 Here's a great collaboration waiting to happen: Woodland Biofuels. Their commercial plants will produce ethanol using cellulosic fiber from agricultural, forestry and municipal waste.
Their IRR is comparable to, or better than, oil & gas development, with a lower risk profile and higher long-term upside. They don't need subsidies to be profitable, have de-risked the technology, but need the financial heft and market access of an incumbent. Here's the icing on the cake: Woodland's patents also cover conversion of reformed natural gas to ethanol.
Cleantech has matured. Many emerging stars—like Woodland and Morgan Solar—can compete head-to-head with fossil fuels, without subsidies and at scale.
Incumbents who partner with them stand to benefit from the transition to a low-carbon economy by creating a new class of low risk, high value 'cleanfield' projects.
The cost of entry is a small equity investment. The potential upside is huge.
---
Tom Rand is a Managing Partner of the privately-backed MaRS Cleantech Fund, an early-stage equity investor in Canada's most promising cleantech companies. Tom will be opening keynote at the Zero2014 oil & gas conference in Edmonton, April 16. This article first appeared in Cleantech Canada and is reprinted here with the kind permission of the author. Tom Rand will be a featured speaker at GLOBE 2014.
Be sure to look for Tom's latest book 'Waking the Frog'  a discussion of ways to achieve a sustainable future. In a highly readable account, Tom looks to contemporary psychology, economics, business, and finance to explain our stasis in the face of one of the most fundamental problems of our time – climate chnage.