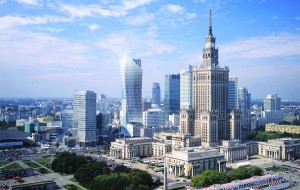 GLOBE-Net, November 20, 2014 – Strolling through the high end shopping malls and office towers of downtown Warsaw one is struck by the vitality and prosperity of this vibrant progressive city.
Construction cranes abound and the flow of people and traffic suggests this history rich city of almost two million is on an accelerating path to greatness.
What makes Warsaw's story so special is that less than seventy years ago the entire city lay in ruins, a massive landscape of rubble and destruction from the ravages of World War Two.
Heart wrenching images of that time can be seen in the Warsaw Rising Museum, a revered must-see testament to the enduring strength of the people of Poland, and to the determination that led to the rebuilding of Poland's capital into one of Europe's most prosperous and greenest metropolitan areas.
Environmental protection and reconstruction are two inter-locking themes of life throughout Poland. With a total population of over 38 million, Poland is one of the most populous members of the European Union and by far one of the most successful post-communist economies of Europe.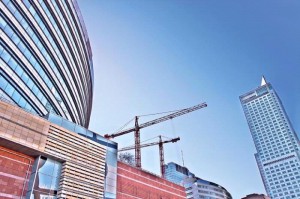 Poland's transformation from a centrally planned autocracy to a market oriented economy is the direct result of policies to build a strong domestic market, to liberalize the economy, to create a flexible currency, and to not be dependent on a single export sector, which at one point was dominated by coal.
Poland is the fastest growing economy in the EU with a diverse array of exports from machinery to cosmetics, a well-educated and capable workforce, abundant universities and skills training institutions, an openness to new ideas and technologies to reduce the nation's dependency on fossil fuels, and public policies and incentives designed to attract new clean technology industries.
Poland's accession to the European Union in 2004 was a key turning point. Responding to commitments under the EU Accession Treaty Poland developed a long-term strategy to improve environmental protection, to strengthen the nation's environmental sector and to reduce greenhouse gas emissions.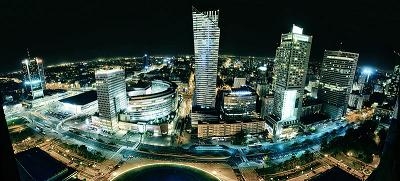 New laws and programs including the Low Emission Economy Program, a new Law on Municipal Waste Management, new Energy Efficiency Laws have been major stimulants to growth of the environmental business sector in Poland.
While much of Poland's environmental business sector has been linked to nation building activities such as the ultra-modern highway network that spans to country and rebuilding antiquated factories and civil infrastructure left over from the half century of Soviet centralized planning, Polish companies have established a solid presence in the environmental consulting sphere and in the construction of water and wastewater infrastructure, waste management, and energy generation.
Large European companies such as Veolia (water and wastewater), Skanska (hydro engineering), Sita (waste management), Remondis (waste management), GE (water/wastewater and renewable energy), Alstom (wind energy), Saur (water/wastewater), and Sutco (wastes) are well-established on the Polish market.
Many world class companies are attracted to Poland by the many incentives offered for enterprises that locate manufacturing or distribution centers in the country. To assist in this regard, the Polish government has established a network of special economic zones that offer land, buildings, taxation benefits and other incentives for job creation and economic growth.

The Lodz Special Economic Zone (SEZ) is a prime example of the assistance provided to new investors. Located in central Poland in an area with a rich history as a manufacturing hub, the Lodz SEZ has a wide investment portfolio including both A-class office space perfect for informatics and related activities as well as Greenfield sites perfect for the construction of manufacturing plants.
Investments in the Lodz Region provide investors with an opportunity to gain direct access to the enormous markets of the EU member states and countries from Eastern Europe and beyond. That is why companies such as DELL, General Electric, Bosch-Siemens, Infosys, Ericpol, Procter & Gamble, Hutchinson, Gillette, Indesit, AMCOR, ABB, and Fujitsu have located facilities there.
Entrepreneurs seeking to set up their business within the zone may take advantage of state aid up to 70 per cent of eligible investment costs or two-year labour costs. In its 16 years of operations, 240 enterprises have set up shop in the zone, creating almost 29 thousand jobs with investments amounting to almost EUR 2.7 billion.
To gain a permit to set up in the zone, investors must commit to investments of at least EUR 100.000; must contribute at least 25% of total investment costs; must agree to continuance of their investment in the region for at least 5 years after completion of the whole investment (3 years for SMEs); must maintain a certain level of employment for at least 5 years (3 years for SMEs); and must conduct manufacturing services including logistics, BPO and IT activities within the zone. Tax exemptions are only eligible for economic activity conducted within the special economic zone.
According to KPMG reports from 2009-2012, Lodz SEZ was ranked by investors as one of the best special economic zones in Poland. The prestigious British Financial Times Group rated Lodz SEZ as the 3rd best special economic zone in Europe and 18th worldwide. According to the Global Freezones of the Year 2014 ranking published by fDi Magazine, Lodz SEZ is the best SEZ in Europe for SME sector.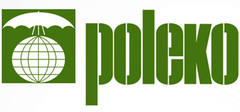 Another testament to Poland's aggressive pursuit of investment is the annual POLEKO trade fair in the Poznan Congress Center, which has been operating for 25 years of political and environmental transformation in Poland.
This event is a tribute to the growth of environmental awareness in the country, but it is also a magnet that draws hundreds of companies from over 17 countries to what is considered as one of the most important environmental trade events in Central and Eastern Europe.
POLEKO 2014 was one of the most successful events in the series, and a group of Canadian media representatives that visited the show were overwhelmed by its size and diversity. Spread over more than a dozen exhibit halls, the event featured the latest technologies and innovations in energy, renewable energy sources, waste and recycling, land cultivation and revitalization as well as water and sewage management.
Waste management is a particularly key topic in Poland. The nation produces an average of 58 million metric tonnes of municipal waste, 130 million tons of industrial waste and 1 million tons of hazardous waste a year. The latest solutions in this field were on display at a conference in the RIPOK Zone (a special exhibit on waste incineration plants, composting of green waste and landfills) and during debates in the Recycling Forum and the Recycling Logistics Exhibition.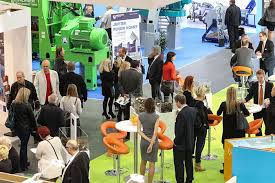 Clean and renewable energy was another key dimension of this year's POLEKO event. Special exhibits and conferences were devoted to trends, technologies and development prospects of the renewable energy industry. Topics of debates included renewable energy support systems in Poland, micro-hydro systems, developments in photovoltaics, the emerging fields of shale gas extraction, biomass systems for micro applications of Combined Heat and Power (CHP), and hybrid systems combining a mix of renewable energy technologies.
A rich and varied array of commercial products using "green" technologies were on display at POLEKO 2014, ranging from furniture from volcanic lava, clothing made in 100% from recycled polyester, to residential scale vertical axis wind power stations. Many of these advanced eco-design innovations were on display in a special Eco-town exhibit, showcasing solutions to reduce energy consumption and use alternative sources and to expand the range of environmentally friendly solutions for cities of the future.
Clean transportation, efficient water and sewage works, clean energy for households and in public spaces, the ecological playground, managing wastes and ecological solutions for consumers were all part of the Eco-town exhibit.
One of the most important events during this year's fair was the signing of a letter of intent by the National Fund for Environmental Protection and Water Management and the Voivodship Fund for Environmental Protection and Water Management, setting out the principles of mutual cooperation in the field of entrusting tasks related the implementation of the Operational Programme 'Infrastructure and Environment' 2014-2020.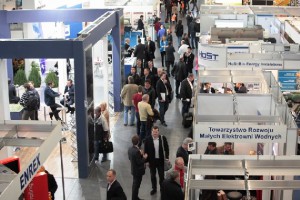 This accord will further accelerate the drive toward a more sustainable and ecologically sound economy in the future and will strengthen Poland's already impressive reputation as a hotbed of innovation in clean technology and urban design.
Earlier this month the European Bank for Reconstruction and Development (EBRD) launched its second Polish Sustainable Energy Financing Facility (PSEFF) with a fund of €200m which will be lent by local banks to small and medium-sized enterprises (SMEs).
For a nation that has rebuilt itself from the ravages of war and decades of economic mismanagement, Poland stands as a stellar example of what can be accomplished when public policy and private sector initiative are united in the pursuit of a common goal of sustainable and environmentally responsible growth.
More information on the Lodz Special Economic Zone is available here.
More information on POLEKO 2014 is available here.