By Eamonn Percy
Mobile internet, combined with cloud technology, has enabled U.S. mobile e-commerce (m-commerce) revenue to grow from $13.6-billion in 2011 to $46.7-billion in 2013, and is on track to grow at an annual rate of 28 per cent to an estimated $113-billion in 2017.
Amazon and Walmart now both offer free shipping and same day delivery in some cities. For businesses, Amazon Supply is quietly targeting the fragmented trillion-dollar U.S. commercial and industrial business-to-business (B2B) wholesale and distribution market.
Competition is also on for discretionary dollars, as growth of real after-tax income of middle class Canadian families has stalled, and grew by only 7 per cent (0.2 per cent per year) from 1976 to 2010. With globalization, capital has become more mobile, increasing income at the high end, driving the annual global demand for luxury goods to outstrip annual GDP growth by almost 50 per cent.
Finally, technological substitution solutions are significantly disrupting entrenched competitors. Think of what Lyft and Uber are doing for on-demand car service, Google is doing for semi-autonomous vehicles, and Tesla doing to the traditional automotive sales, service and distribution value chain.
Your biggest competitor is not likely the traditional foe in your sector, but from e-commerce enabled global companies, competition for shrinking discretionary spending, technological substitution from new entrants, and existing players that are aggressively deploying technology to provide innovative low-cost and high-service solutions. Don't be blindsided, be prepared.
1. Always operate from a strong base. Get your business fundamentals right, so you can grow from a strong base with a safety margin to withstand shocks. This includes scalable systems, access to capital, multi-channel business models, and solutions that serve an evolving market. Don't leave anything to chance.
2. Plan to dominate, not just compete. Technology and globalization are massively expanding choice while lowering costs, so simply competing is no longer good enough. Intend to dominate your sector aggressively by building a strong market niche, selling globally, executing M&A options, innovating new product or service revenue streams, and owning the customer relationship.
3. Build a clear competitive advantage. Warren Buffett likes to buy companies that have a wide economic moat, i.e. a competitive advantage, such as low-cost production, brand name, or pricing power that enables a sustained market positon. Know your economic moat, and invest in it. If you don't have one, figure it out quickly before your competition does.
4. Be fanatical about hiring service oriented staff. Hiring top talent is always a sure bet, however, opportunity is being created at the service-centric high end of the income scale, while Amazon is driving cost out of the low end. Make a service mindset a requirement for hiring all new staff. Cultivate a service culture at all levels.
5. Sell more, especially to your current customers. Make 'more sales' your mantra, and communicate its importance regularly. Ensure each employee knows and executes on his or her role in supporting sales. Start by selling more to existing customers, through new product and service offers, while constantly developing new markets that align with your unique value proposition. If you are the CEO, dedicate at least 50 per cent of your time to new or existing customers.
6. Probe for flaws and then improve. Each day your competitors are planning to put you out of business, so you should think like them. Probe your systems for weaknesses and fix them immediately. For instance, failed employees are not failed people, but a failure in your leadership or system. Work on the business, as well as in the business, and embrace a continuous improvement philosophy.
While changes are shifting the competitive landscape dramatically, well-positioned, innovative and agile companies can leverage these changes to build a better company by being proactive, service oriented and innovative.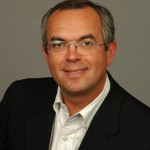 Eamonn Percy is an investor, business advisor and speaker on the topics of business leadership, entrepreneurship, innovation, turnarounds and accelerated growth of technical organizations. Follow him on Twitter @EamonnPercy This article was first published on August 20, 2014 in the Globe and Mail and is reprinted here with the kind permission of the author.