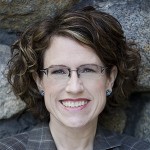 By Coro Strandberg
GLOBE-Net, October 4, 2014 – Many businesses have reaped the benefits of environmental footprint reduction efforts.  They are now turning to their social footprint and asking how they can enhance their social impacts in ways that also generate business value.
Progressive companies are racing ahead, investing in innovative approaches that improve community and societal well-being – realizing financial benefits for the firm and its shareholders.
And there's no time like the present given the scale of the social challenges ahead, challenges that forward thinking companies know will also have a bottom-line impact – rising income inequality, high unemployment, aging populations, food poverty and obesity. (The juxtaposition of food poverty and obesity is no mistake but that's another story.)
As was the case with environmental business practices twenty years ago, there is no social sustainability roadmap to guide business on its journey.  This was the inspiration for a new report: "Social Value Business Guide".
It builds upon the author's "CSR as a Poverty Reduction Strategy" checklist tool and focuses on four social sustainability opportunities from the checklist that are likely to have the most impact for a company's first steps.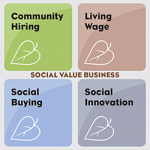 The new guide provides an overview of the social context and imperative for business.  It describes opportunities to create social value through everyday HR practices such as community hiring and living wages and through procurement practices such as social buying. 
It provides insights on how businesses can re-engineer their business models by using the emerging tools of social innovation.The Guide helps managers understand four emerging opportunities to create strong social value from business investments and tap into the business benefits:
Community hiring
Living wage
Social buying
Social innovation
 
Social Value Creation through Human Resource and Procurement Functions
By adding a social value component to HR and procurement, business can create direct and immediate community benefits – and help to reduce poverty, boost the local economy, foster social inclusion and enhance social cohesion.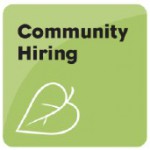 Community hiring is a deliberate human resource strategy to fill job positions by hiring people from groups who face employment barriers whether they are youth, Aboriginal people, people with disabilities, new Canadians, people recovering from addictions, or are re-entering the workforce or are otherwise long-term unemployed.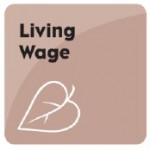 A living wage is an hourly wage that enables employees and their families to meet their basic needs such as food, clothing, shelter, transportation and childcare. It sets a higher test than the legal minimum wage, reflecting what earners in a family need to earn based on the actual costs of living in a specific community.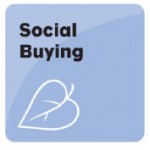 Social buying is purchasing goods and services from social enterprises – business ventures owned by non-profit organizations that sell goods and services to generate income and achieve social aims such as employment development and workforce integration for people with employment.
Social Value Creation through Social Innovation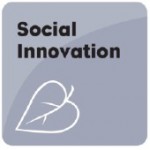 Social innovation is defined as an "initiative, product, process or program that profoundly changes the basic routines, resource and authority flows or beliefs of any social system (e.g. individuals, organizations, neighbourhoods, communities, whole societies)."
Social innovation is when companies re-engineer their business models, products, services, structures, systems, processes or relationships to generate profits and new value propositions in tandem with social outcomes.
Social innovation businesses use design thinking, rapid prototyping, innovation labs and open innovation platforms to harness unique corporate assets (such as their entrepreneurial skills, business acumen, resources and ability to scale) to create solutions to complex societal issues, in ways that contribute to business success.
What are the business benefits?
There are myriad business benefits to be gained from a social value creation approach, including:
Employee recruitment and retention
Workforce productivity
Cost savings
Brand and reputation
Risk management
Breakthrough innovation
New products and services
New markets
Customer loyalty
Business partner of choice
Supply chain resilience
Social license to operate and grow
These benefits and more are available to companies that build social value into their operations and value chain.  The Guide includes a number of Case Studies which profile businesses creating benefits for themselves and the communities in which they operate.  It is a practical, how-to tool for businesses to develop their social value proposition – a growing expectation of customers.
The Guide can be used to help companies identify ways to contribute to inclusive and equitable communities at home, abroad or along the value chain.  Businesses can use the Guide to identify and harness their unique resources, insights and assets to tackle the top social issues of our time.
The Guide is available here.
---
Coro Strandberg is the Principal of Strandberg Consulting, which provides strategy advice to companies and industry associations seeking to integrate social and environmental considerations into business purpose, models, operations and value chains in ways that create business value and lasting societal benefit. For more information, visit here. Coro was speaker at GLOBE 2014.