by Cathy Rust
GLOBE-Net, January 6, 2015 – A little known fact of Canadian achievements is that on a per capita basis we generate more wastes than any other country in the world. Construction and demolition waste forms a large part of this dubious distinction.
In 2009 the Canadian Council for the Ministers of the Environment (CCME) developed a waste action plan to tackle this problem.
In the first phase of the plan, specific materials were targeted such as electronic waste, lamps containing mercury, automotive products and printed materials and packaging.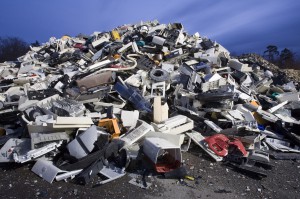 While some provinces were already considering or had begun to implement stewardship and extended producer responsibility programs, addressing waste at the federal level has helped bring all except one province on board.
Particularly in the case of electronic waste, the program has successfully diverted hundreds of thousands of tons of electronics which used to end up either in landfill or were shipped abroad. In the meantime new opportunities for Canadian companies have opened up to treat this waste and turn it back into commodities ready for use in new products.
Tackling Construction and Demolition Waste
In phase two of the Canada Wide Action Plan, the CCME is looking at addressing textiles and carpet, furniture and construction and demolition (C&D) waste.
It is too early to know whether these materials will be addressed in the same manner — through extended producer responsibility policies — but they will be addressed in some form. The sooner industry and government can discuss ways of cutting C&D waste, the easier the transition will be to a more resource efficient economy.
The newly created Construction Resources Initiative Council (CRI Council) will launch phase two of its program, Mission 2030  – The Integration Program, in early 2015. Formed in 2011, the CRI Council is an industry led organization founded to drive change in the way we deal with building resources and wastes.
Mission 2030 was launched in 2011 with the aim of eliminating waste-to landfill from the C&D industry by 2030. This target is in line with the global movement, Architecture 2030, which aims to build carbon neutral buildings by 2030.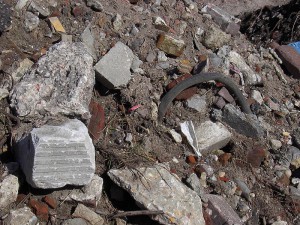 Many of the problems that have prevented waste reduction in the C&D sector have little to do with the reuse or recyclability of the material being thrown away. In fact, StatsCan released a report in 2008 which noted that 75% of material sent to landfill still had valuable life left in it.
Breaking down the barriers to waste management
The CRI Council's Integration Program aims to break down barriers that are preventing significant waste reduction in the C&D sector. Below are our three top priorities:
1.   Develop consistent standards to provide accurate measurement
In order to begin to reduce waste production, we have to know where we're starting. Because waste has only come into focus on the federal and provincial agenda in the last few years, consistent standards for measurement have never been developed.
It makes it hard to collect accurate data, so governments and companies have difficulty tracking material flow. Waste can be measured in a variety of ways, including by weight, volume, and intensity per square foot. Further, materials on a job site that are sold or given to other businesses such as old metal, and clean fill, aren't included in diversion calculations.
2.   Create municipal and provincial policies that encourage C&D resource efficiency
In most Canadian  municipalities, tipping fees are more attractive than alternatives such as recycling. Even when there are laws in place to prevent dumping of recyclable materials, often the government infrastructure isn't able to provide sufficient enforcement to prevent it.
Finally, recycling facilities may not exist in every municipality where construction is occurring, making it difficult to consider alternatives to landfill. It is imperative the municipal and provincial waste policies change to provide more incentives for more efficient waste management.
3.   Perform Integrated Waste Management Reporting
Similar to the Integrated Design Process, an integrated waste management plan can achieve waste objectives more effectively when all project team members are at the table to create the plan. Waste prevention should be a consistent theme throughout the demolition-design-build cycle.
Even if a building is designed using efficient materials, unless the rest of the people in the process understand the objectives, the goals may not be met.
Company and government policies can prohibit effective waste management as well. If a company's internal policy is to purchase the least expensive specified material, but a substitute material is cheaper, it can throw off the entire process and waste minimization goal.
For example, if 10' tall drywall is specified but 12' is cheaper, a specifier may order the 12' creating more waste than intended. With every team member at the table while these decisions are being made, the entire picture can be viewed more clearly and stated objectives have a better chance of being accomplished.
Diverting all C&D waste from landfill by 2030 seems like a lofty goal, but we know that, in theory, the first 75% shouldn't be that difficult because markets already exist for the material.
The challenge — and one that the CRI Council is ready to take on — is to create consistent standards so that everyone is measuring the same thing, while training companies to start developing integrated waste management plans.
Doing so in the planning stage can save money, material and time and ultimately, resources for future generations.
---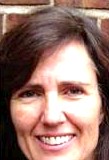 Cathy Rust is the vice president of the CRI Council and the founder of BEC Green, an environmental consulting firm based in Montreal, QC. An earlier version of this article appeared in the December 2014/January 2015 issue of Solid Waste and Recycling Magazine and is reprinted here with the kind permission of the author and the editor of  Solid Waste and Recycling Magazine.