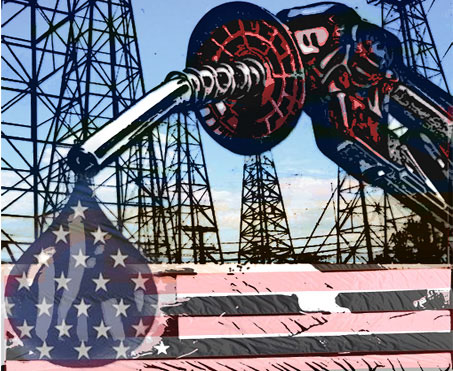 PARIS, 17 June – The unconventional supply revolution that has redrawn the global oil map will likely expand beyond North America before the end of the decade, the International Energy Agency (IEA) says in its annual five-year oil market outlook released today. The report also sees global oil demand growth slowing, OPEC capacity growth facing headwinds, and growing regional imbalances in gasoline and diesel markets.
The IEA's Medium-Term Oil Market Report 2014 says that while no single country outside the United States offers the unique mix of above- and below-ground attributes that made the shale and light, tight oil (LTO) boom possible, several countries will seek to replicate the US success story.
The report projects that by 2019, tight oil supply outside the United States could reach 650 000 barrels per day (650 kb/d), including 390 kb/d from Canada, 100 kb/d from Russia and 90 kb/d from Argentina. US LTO output is forecast to roughly double from 2013 levels to 5.0 million barrels per day (mb/d) by 2019. 
"We are continuing to see unprecedented production growth from North America, and the United States in particular. By the end of the decade, North America will have the capacity to become a net exporter of oil liquids," IEA Executive Director Maria van der Hoeven said as she launched the report in Paris. "At the same time, while OPEC remains a vital supplier to the market, it faces significant headwinds in expanding capacity."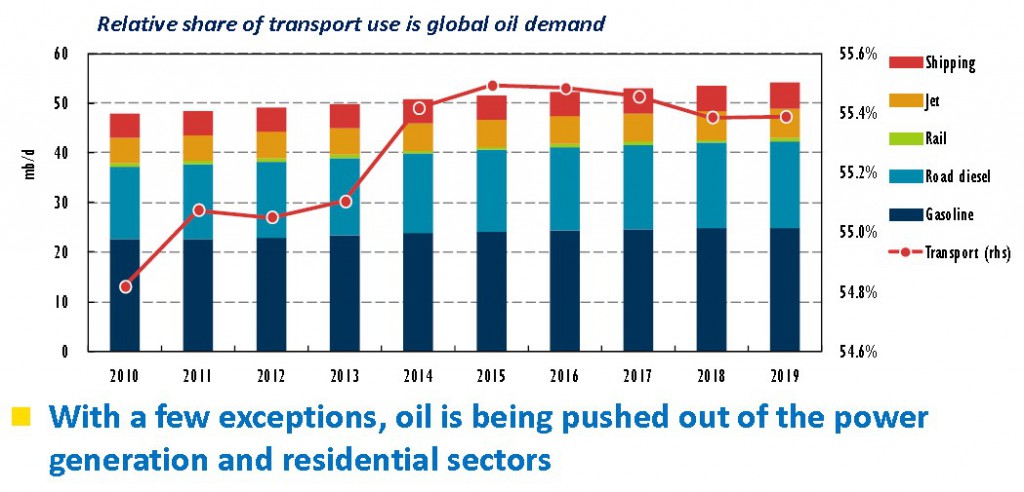 Ageing fields are an issue for almost all OPEC producers, but above-ground woes have escalated: security concerns are a growing issue in several producers and investment risks have deterred some international oil companies.
The report notes that as much as three-fifths of OPEC's expected growth in capacity by 2019 is set to come from Iraq. The projected addition of 1.28 mb/d to Iraqi production by 2019, a conservative forecast made before the launch last week of a military campaign by insurgents that subsequently claimed several key cities in northern and central Iraq, faces considerable downside risk.
The annual report, which gives a detailed analysis and five-year projections of oil demand, supply, crude trade, refining capacity and product supply, sees global demand rising by 1.3% per year to 99.1 mb/d in 2019. Yet the report also expects the market to hit an "inflexion point", after which demand growth may start to decelerate due to high oil prices, environmental concerns and cheaper fuel alternatives. This will lead to fuel-switching away from oil, as well as overall fuel savings. In short, while "peak demand" for oil – other than in mature economies – may still be years away, and while there are regional differences, peak oil demand growth for the market as a whole is already in sight.
The Medium-Term Oil Market Report 2014 includes an updated forecast of product supply, which draws out the consequences of the shifts in demand, feedstock supply and refining capacity. Given planned refinery construction and the growth in supply that bypasses the refining sector, such as NGLs and biofuels, the refining industry faces a new cycle of weak margins and a glut of light distillates like gasoline and naphtha as a by-product of needed diesel and jet fuel.   
The Medium-Term Oil Market Report is part of a series of annual reports the IEA devotes to each of the main primary 
To download the executive summary of Medium-Term Oil  Market Report, please click here.
To download the presentation at the launch of the report, please click here‌.