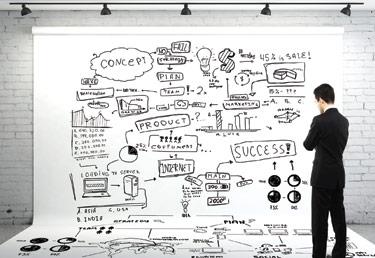 With that, cleantech is becoming more and more part of the normal way of doing business.
Much like a decade ago when every business suddenly needed to have an Internet strategy, now every Fortune 500 company is working on a sustainability strategy. Just as the Internet did before it, cleantech is slowly but surely becoming mainstream.
What are valuable lessons learned in this process of building a new industry?
There are several learnings that VCs should apply to strengthen the impact of sustainable innovations, to the benefit of entrepreneurs, large companies, the economy, and the environment at large.
Here are eight important lessons that we at Chrysalix EVC have learned.
Value chain driven innovation. Focus on value chain driven innovations that solve a "pain point" or help capture an opportunity. The days of "technology push" are over and we now see that sustainable innovation is increasingly part of the core business of major industries.
Strategic customer engagement. Engage with large companies in profitable energy intensive industries that have pressing pain points and the capital to invest in innovations that can solve them. Start with an audit on their value chain, friction points and opportunities. This type of strategic customer engagement is key to reduce market and financing risks for young innovative companies, and to reduce money and time spent by large companies to find solutions.
Knowledge is key. Chrysalix regularly performs "Deep Dives" into emerging sectors as an essential initial part of the due diligence process, defining the greatest industry pain points to focus on big wins, and providing an information advantage to investors.
Network. Leverage international networks and connections. Early stage investing is often akin to "company building", which is a local exercise. Yet at the same time it is important to understand the pressure of the global marketplace. Chrysalix has built a trusted Global Network that provides international support to the local portfolio.
Matchmaker. Be a trusted company builder and informed "matchmaker" for both the large customer and the young company. Ensuring alignment of interests will increase the success rate, reduce capital and time to market, and should result in a win-win for everybody.
Large ownership. Acquisitions are much more common for sustainable innovation companies, than IPOs. Yet, acquisition prices are in general lower. So for a VC to make money at the fund level, you need to take much larger ownership stakes. From 30-50% initially, to 15-20% at the moment of exit (after dilution). This is different from investing in IT or apps, where at the moment of an IPO just 3-4% ownership can move the dial at the fund level.
Cull fast. Investing in sustainability can be capital intensive. VCs should therefore cull faster (for under $2-$3M) and be more strategic with follow-on investments than in other industries. Play below pro-rata in high up-rounds as the additional cash will usually not buy much more ownership.
Team is the theme. It is all about people and average is not an option – whether in your own VC team or the entrepreneurs and engineers who are key to the success of your portfolio companies. Top quality people are essential!
Chrysalix has implemented these lessons in our CELP III portfolio and as a result, the fund is positioned to be one of the first "cleantech" funds to deliver a very significant pay back to our Limited Partners.
By applying these lessons to future funds across the industry, we can ensure further success for cleantech and sustainable innovation investing. Investing in a sustainable and profitable future for the world's most important resources now looks more appealing than ever.
---
This article was originally published in Chrysalix Insights and is reprinted here with the kind permission of the author.Wal van Lierop is an energy technology veteran with unique industry insight gained through deep operational  experience. Since co-founding Chrysalix EVC in 2001, Wal has sourced, invested in and advised numerous early-stage cleantech startups building innovative solutions for the new energy economy. This includes being involved in raising capital of more than $1 billion for early stage technology ventures – See more here,