By Todd Latham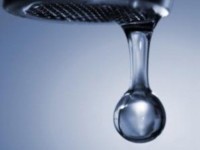 The average homeowner in Canada pays about a penny for every three litres of water they consume. Because water is so cheap, not many people pay attention to their water bills. Nor do they think twice when they pay over a hundred times as much for virtually the same water in a plastic bottle purchased at a convenience store.
We flush our toilets, wash our laundry and brush our teeth every day without thinking about where the water comes from or where it goes.  The odd fact is that water is such a profound factor in every aspect of our lives we hardly take notice of it at all.
In fact we are pretty stupid about it.  The results of RBC's 2014 Canadian Water Attitudes Survey found that Canadians are largely disconnected from reality when it comes to understanding about fresh water supply and waste water disposal.  For example, over 40% of water users are unaware of the water supply, sewage and storm water systems that service their homes.
In the Water Attitudes Survey water pollution and water supply ranked as the two least important issues facing Canada out of sixteen possible answers.  The economy and healthcare ranked the highest, which is ironic because without a secure supply of water, there would be no economy, and the lack of clean water is the leading cause of illness around the world.
Canadian's ambivalence and ignorance of water issues makes it very difficult for our elected officials to pursue conservation efforts, set effective water rates and make investments in water infrastructure and technologies which are largely unseen and under-appreciated by voters.
It seems we only take notice or encourage politicians into action when there are water-related deaths or destruction.  If your basement isn't flooded and there is no boiled water advisory in effect, then everything must be okay.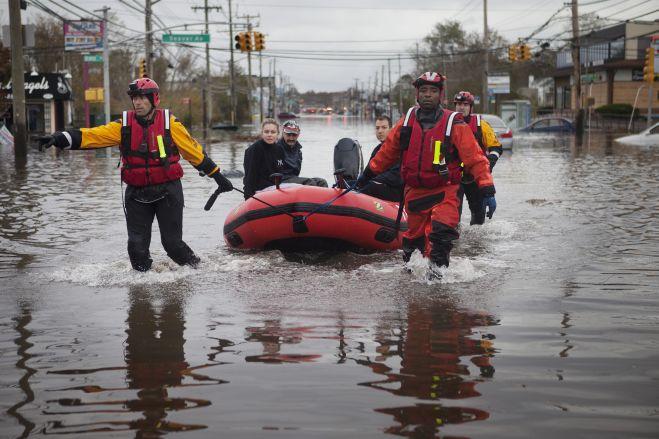 But it isn't.  Extreme weather is "the new normal" that will continue to hammer our sensibilities and impact on our water systems.  The latest report from the International Panel on Climate Change (IPCC) prompted the Globe and Mail to ask people how concerned they were about climate change. 79% were very disturbed or somewhat concerned. The rest were "not worried at all".
I call this remaining 21% the 'stupidity ratio' and it mirrors the RBC survey results which found that 26% of people think that "as long as the water tastes good, I don't care where it comes from."
How do we put water front and centre in the public eye?

It seems that the 'stupid ratio' minority are holding back an apathetic majority.  Those of us who are concerned don't know what actions to take. Sometimes the general public will react to an issue of water safety or security that plays out in the media (lead in pipes, floods, water exports, melting glaciers). But as we will hear from Tyler and Alex Mifflin (TVO's The Water Brothers) at the Canadian Water Summit on June 18, you have to be creative to keep people 'tuned in' to water.
While Canadians are blessed with an abundance of this "new oil", we have our heads in the sand when it comes to managing and valuing this precious asset.  If everyone knew how huge were the return on investment for water infrastructure and climate change adoption measures, we might actually support higher taxes and accept higher water rates to pay for them.
---
"We all rely on water, and ensuring that our waters are healthy and able to support our long term needs is something we must undertake together – businesses, community groups, government and ENGOs, working toward that common goal." David Miller. President & CEO, World Wildlife Fund – Canada 
---
To help educate governments and business in Canada, the upcoming Canadian Water Summit will convene next month in Toronto to hear from dozens of water leaders like WaterTAP's Brian Mergelas, who will speak about on funding models that encourage adoption of efficient technology and Blair Feltmate of the University of Waterloo, who will share how the insurance industry is responding on stormwater management.
Delegates will find out from David Angus, the past Chair of the Joint Public Advisory Committee (JPAC) for the CEC how business and water intersect when it comes to NAFTA.  There will be 220 water leaders gathering to advance the discussion on water in cities, like MaryLynn Lodor of The City of Cincinnati, who will help raise the knowledge levels on urban water by showing how her city daylighted a buried river to bring citizens out of the dark and reconnected with blue.
"Water shapes our identity – ecologically, economically, and socially," says Bob Sandford, EPCOR Chair, Canadian Partnership Initiative in support of United Nations "Water for Life" Decade, who will be speaking at the closing plenary of the Canadian Water Summit.
According to Bob "We need to understand that the threats posed to our way of life by changing global hydro-climatic conditions demand a full understanding of human impacts on the hydrological cycle and where possible we have to manage those effects."
Water makes up most of our bodies, covers the majority of our planet and is essential for life.  It's time to move water up near the top of our urban priority issues list and recognize its true value in order to keep it there.
---
Todd latham is the founder of Water Canada magazine and invites you to join him when he kicks off the 5th Canadian Water Summit in Toronto on June 18.  www.watersummit.ca