The Business of the Environment Online
GLOBE-Net is an initiative of GLOBE Communications, a subsidiary of The GLOBE Group. 
Since 1993, the GLOBE Group's activities have promoted and framed sustainability as a sound business strategy to help build a more sustainable economy for the 21st Century.  We are a neutral, self-funded, non-partisan authority on environmental business best known for our GLOBE Series, the iconic international environmental business Conference and Trade Fair. We work with the corporate sector, environmental technology and service providers, and all levels of government as well as NGOs, academia, and global agencies, providing a platform through our various activities for the debate and development of solutions geared towards achieving a low carbon economy.
GLOBE-Net is Canada's #1 environmental news portal dedicated to providing its readers with the latest news, information and intelligence on the environmental business and sustainability markets in Canada and around the world.
---
The GLOBE-Net Team: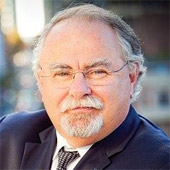 Dr. John Wiebe – President and CEO
Publisher
John established the GLOBE Foundation in 1993. Our in-house expert on environmental business and the application of sustainability principles to business ventures, he was recognized in 2011 as one of Canada's Clean16, naming him one of 16 individuals who have done the most to advance the cause of sustainability and clean capitalism in Canada.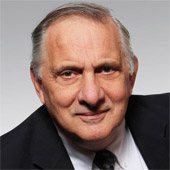 Frank Came – Senior Advisor, GLOBE Group
Editor
Frank has been with the GLOBE Group since its inception and holds extensive experience in the environmental and sustainable development sectors, both in business and government. His extensive work experience involves the management of numerous projects under the auspices of  GLOBE Advisors, a wholly owned subsidiary of the GLOBE Foundation, as well as managing the activities of GLOBE-Net since its inception.  You may contact Frank c/o frank.came@globe.ca