GLOBE-Net, September 15, 2015 – The Government of Alberta has released the results of the latest report on Canadian Ambient Air Quality Standards and the results are not encouraging.
The report  report indicates the Red Deer region has exceeded national standards and four other regions are approaching limits.
Canadian Ambient Air Quality Standards (CAAQS) are national standards for particulate matter and ozone exposure. This is the first year of annual reporting by all provinces and territories.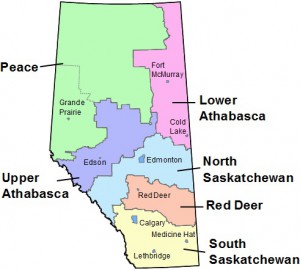 "These results are concerning. We can't keep going down the same path and expecting a different result. Our government has a responsibility to protect the health of Albertans by ensuring air pollution from all sources is addressed. Without action, Alberta is on track to have the worst air quality in Canada in the coming years," said Shannon Phillips, Alberta's Minister of Environment and Parks
Under CAAQS, the Red Deer air zone now requires a mandatory response action plan to reduce levels below ambient standards. The Lower Athabasca, Upper Athabasca, North Saskatchewan and South Saskatchewan regions require management plans to protect them from potential future exceedances.
Effective immediately, Alberta will implement action plans developed under the national Air Zone Management Framework. The framework has four levels, each of which requires a different degree of management action and planning.
The Alberta government is exploring a number of possible options to reduce air pollution emissions, including more stringent standards for industry, standards for vehicles and increased air monitoring.
Chris Severson-Baker, Alberta regional director at the Pembina Institute, said "This new report adds to the mounting evidence that Alberta needs to reduce air pollution across the province. Measures that will produce more rapid results are also needed in the numerous regional hot spots identified by the report."
"The report shows that, unless emissions are cut, most of the province risks exceeding the Canadian Ambient Air Quality Standards for fine particulate matter. This places an unacceptable burden on people's health and on the environment. The harmful pollutants that form fine particles — nitrogen oxides and sulphur dioxide — are released by burning fossil fuels. The biggest contributing sources in Alberta, by far, are oil-and-gas operations, coal plant smokestacks and vehicle tailpipes."
Fine Particulate Matter Defined
Fine particulate matter, or PM2.5, refers to particles in the air less than 2.5 micrometres in diameter. In comparison, a human hair is about 70 micrometres in diameter. These fine particles are small enough to penetrate the lungs and can be a human health concern, depending on their composition. PM2.5 may form in the atmosphere, or be emitted by any combustion source including automobiles, industry, and wood burning. Smoke from forest fires and other types of biomass burning can also be a major source of PM2.5.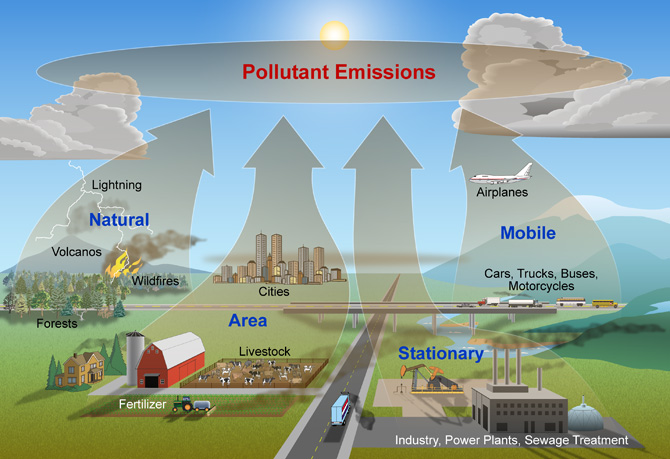 In October 2012, the Canadian Council of Ministers of the Environment agreed to new Canadian Ambient Air Quality Standards for fine particulate matter and ozone. CAAQS are part of a collaborative national Air Quality Management System to better protect human health and the environment.
Results are calculated using a three-year average of concentrations over annual, 24-hour and eight-hour periods from air monitoring stations. If a region has multiple stations, the one supplying the highest exceedance is used for the entire air zone.