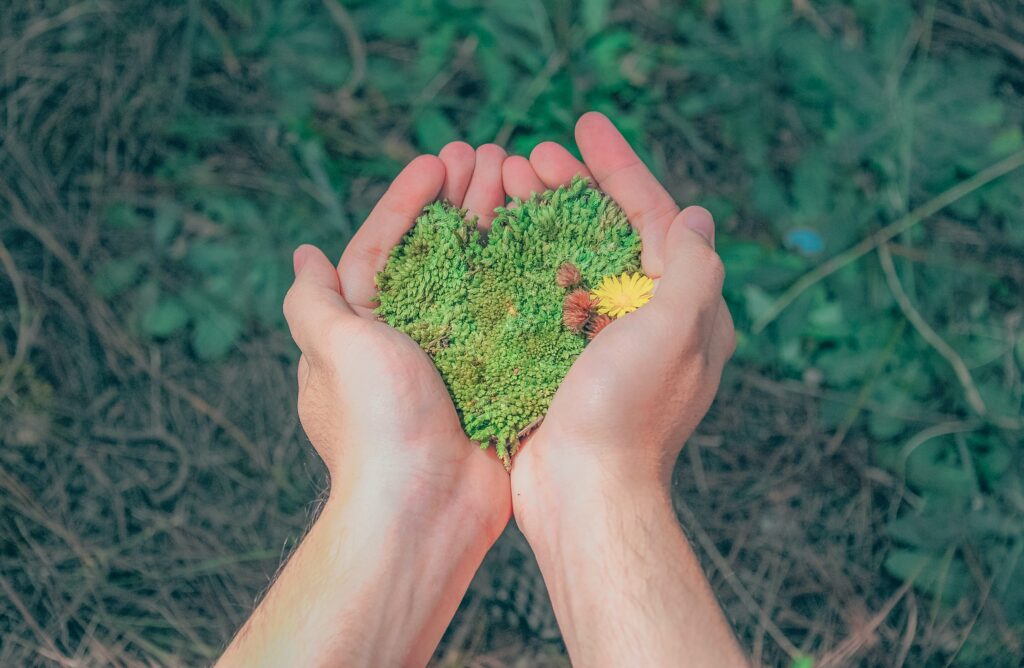 By: Jane Marsh
Climate change poses a severe threat to global agriculture, with studies indicating that maize and wheat yields will decline by 24% and 17%yields will decline by 24% and 17% by 2030.
As the world population is estimated to reach 9.9 billion by 2050, safeguarding farms from extreme weather impacts and droughts is critical to meeting future food demands. This is particularly true in the United States, where researchers have attributed $27 billion in crop insurance losses to climate change events between 1991 and 2017. Creating a more climate-resilient agriculture sector must start with sustainable farming solutions.
Improve Land Management
Poorly managed land — land-use change, tillage, monoculture, etc. — has lost over 130 petagrams of carbon (Pg C) worth 1 billion hectares of soil degradation.
Healthy soil requires carbon sequestration for recovery and to enhance crop yields. Soil carbon storage also builds resilience against droughts and floods.
According to the Food and Agriculture Organization (FAO), sustainable land management practices might include preventing land conversions, soil restoration and improved fertility, better erosion control, improved soil-water storage, combined soil-crop-water management, agroforestry and rehabilitative measures for drylands — livestock grazing management, sand-dune reclamation, drought control, etc.
Irrigate Conservatively
Global crop production uses 70% of the world's freshwater for irrigation — however, 40% of irrigation practices deplete natural channels and groundwater stocks.
The U.S. grows 52% of the world's maize, soybean and wheat crops, which comprise the U.S. irrigated agricultural zones.
Due to unsustainable groundwater use for irrigation, the U.S. depleted 3.1 cubic kilometres (km3) and 3.1 km3 from 2003 to 2013 in the High Plains and Central Valley aquifers — primarily by poor irrigation management in California, Arkansas, Idaho and Nebraska.
Leaning into Indigenous agricultural knowledge and traditions can direct us toward climate-based solutions to sustainable farming.
The Tohono O'odham Nation, located outside of southwest Tucson, relies on passive irrigation — harvesting rainwater — and ancestral-based land stewardship to grow "dryland" crops.
Sustainable irrigation practices are critical for crop production during droughts. Farmers must turn to other methods to conserve water, such as cover crops, drip irrigation, rain harvesting and protecting soil for enhanced moisture control.
Farm Organically
Reducing synthetic pesticides, fertilizers and herbicides will ensure adequate soil fertility, cleaner water, easier pest control and safer food production.
The U.S. Department of Agriculture (USDA) mandates farmers to use certified organic products in organic farming — organic ingredients comprise 95% of the product — or "made with organic" labelling that allows no more than 30% of synthetic ingredients. No products can contain genetically modified ingredients, sewage or ionizing radiation.
Farmers should implement Integrated Pest Management (IMP) practices for long-term prevention of pests and crop protection. If one pest survives a pesticide application, it can reproduce and pass the resistant gene onto its offspring, resulting in widespread resistant pest populations.
Reduce Fossil Fuels
The agricultural sector accounted for 11% of the total greenhouse gas emissions in the U.S. in 2020. Methane accounts for one-fifth of global emissions and is a driving factor of global warming — by reducing methane emissions, we can potentially prevent 25 million tons of crop losses.
Livestock production from animal digestion produces about 25% of U.S. agricultural methane emissions, while manure management accounts for 12%. This year, a $1.5 billion spending bill was sent to Congress to impede the EPA's ability to track and regulate livestock emissions in the meat and dairy industry. The bill provides little oversight and has been called a "free pass to pollute." The bill offers little oversight and has been called a "free pass to pollute."
Moving away from nonrenewable energy in farming, reducing petroleum pesticides and eliminating fossil fuel inputs are ways to lessen agricultural emissions. Transitioning to renewable energy and increasing livestock emissions reporting is critical.
Protect Farmlands
According to the 2017 Census on Agriculture, taken every five years, the U.S. lost 14,310,081 acres of farmland between 2012 and 2017 — a 2% decline.  There were 34 impacted states, with Texas, Montana, California, Wyoming and New Mexico experiencing the most significant reductions.
Urban development is the primary cause of agricultural land losses, and Texas farmlands are most affected. The American Farmland Trust's May 2021 Farms Under Threat: The State of the States report showed that Texas farms are the most threatened, with 3 million acres converted between 2001 and 2016.
Substantial loss of land could critically hinder food security. Aside from development, climate change may make it difficult for soil to store carbon and for farmers to reduce their emissions. Implementing more stringent conservation measures to protect farmlands will help safeguard our food and natural resources.
Support Locally-Grown Foods
Buying locally-grown, seasonal produce can significantly reduce transportation emissions — global freight transport of produce is responsible for 36% of food miles, which is twice as much emitted during production. Farmers that sell their yields at farmers' markets or other local distributors reduce travel emissions and conserve resources.
In the U.S., Americans have embraced local food systems, as indicated by the 3% increase in local agricultural sales from 2015 to 2017. A Gallup poll found that 73% of Americans try to purchase locally-produced foods.
Other benefits of locally-grown foods include enhanced flavor and nutritional value, safer food supplies and better maintenance of local farmlands.
Conclusion
A climate-resilient agriculture sector is urgently needed to reduce fossil fuels and ensure food security for future generations. We can avoid the worst environmental impacts by implementing sustainable management practices and utilizing the most advanced farming technologies to fight climate change.
---
Author Jane works as an environmental and energy writer. She is also the founder and editor-in-chief of Environment.co.