Originally published by Innovation Forum and reproduced with permission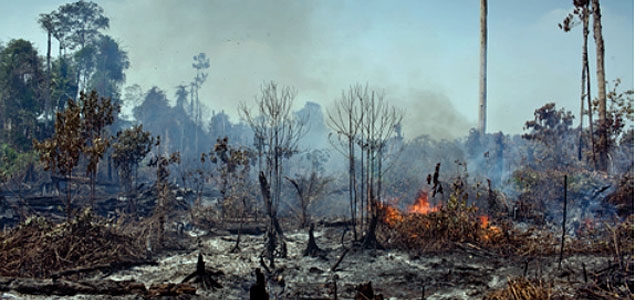 A dispute has arisen in the world of forest product supply chains over the definition of "high carbon stock" (HCS) forest. Major palm oil and pulp and paper companies have promised to preserve HCS forest, and the definition is therefore significant both for the development of their businesses, and for tropical forest conservation.
Greenpeace, forests group TFT and Golden Agri-Resources (GAR), the largest Indonesian palm oil producer, started work on an HCS definition in 2011, which has evolved into what is now known as the "HCS Approach".
With the huge expansion of commitments to no-deforestation and protection of HCS forests by many companies, including Indonesian pulp and paper giants APP and APRIL, a multistakeholder steering group was set up to oversee HCS, culminating in publication of a toolkit in April 2015.
The approach is based on the premise that high levels of carbon dioxide are locked up in tropical forests, and are linked with abundant biodiversity.
Palm oil companies are "genuinely trying to implement better practices", and should be allowed a workable threshold that enables them to become "more active guardians" of their concessions.
The focus of the HCS Approach – field tested over a number of years – is on identifying viable areas of forest for protection in order to implement no deforestation practically, and does not have a fixed carbon threshold above which forest cannot be converted to palm oil plantation.
Goalposts shift?
But now, depending on how you view it, an attempt it being made to either update or do amend this definition.
In 2014, a coalition of palm oil companies led by Malaysia's Sime Darby convened a expert group to study the issue and come up with its own definition. An initial draft of the expert group's report was published in June. While up for consultation, this proposes that a line between HCS forest and lower-grade forest be drawn at 50 tonnes of carbon per hectare.
Greenpeace is not happy. It attacked the Sime Darby-led initiative on its launch as "greenwashing" and an attempt to undermine the existing HCS Approach and delay its adoption by more companies.
Greenpeace UK forest campaign team leader Richard George told Innovation Forum that the proposed new definition would allow more forest clearance, and was "an attempt by the Malaysian palm oil industry to muddy the waters".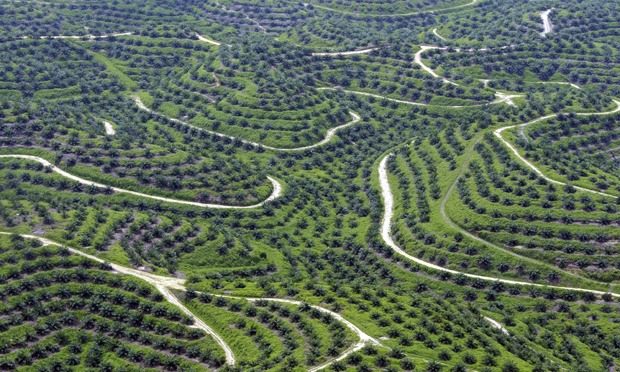 New approach support
But the Sime Darby-led initiative is not without its high-level supporters. The steering committee for its high carbon stock study report is co-chaired by green luminary Jonathon Porritt. He told Innovation Forum that the Greenpeace/TFT/GAR approach was too restrictive and could hinder rather than help the conservation cause.
The HCS Approach would put so much forest out of bounds to palm oil producers that they could give up their concessions, opening up the possibility that the land would be handed to logging companies, or that local communities would clear it for agriculture, Porritt says.
The idea of zero deforestation was "not helpful" in very poor countries that want to obtain some benefit from their natural resources, and has "got in the way of minimising deforestation", Porritt argues.
'Active guardians'
Palm oil companies are "genuinely trying to implement better practices", and should be allowed a workable threshold that enables them to become "more active guardians" of their concessions.
Furthermore, a 50 tonnes per hectare threshold would still be much lower than most companies would like and would place "almost all forest off-limits," Porritt says.
The very many companies that use palm oil, meanwhile, will surely hope that the dispute can be resolved to the satisfaction of all by having all parties agreeing to one HCS methodology.
There is some cause for hope – some big palm oil companies are working with both sides. Greenpeace's Grant Rosoman, chair of the HCS Approach steering group, says that there is indeed common ground between the two sides "including how forest areas are identified and the importance of no development on high carbon soils such as peatlands".
But the worst outcome is competing definitions that create confusion about what is, and what isn't, sustainable palm oil. This only serves as a distraction from the more central issue – that of halting forest destruction.
Many of these issues will be debated in an upcoming event  taking place on the 28th-29th of September 2015, in Singapore
How business can tackle deforestation – A make or break issue for Asia's corporate reputation? is the third in a global series of events in combating deforestation and designed to be an annual meeting place that discusses the trends, debates the issues, connects the key players and drives change. Through an interactive and engaging agenda, and by bringing together the corporate practitioners and NGOs that make a difference, the conference is designed to bring maximum value and maximum action. More information is available here
How business can tackle deforestation

As part of the build up to the deforestation conference in Singapore on 28 -29 September the Innovation Forum 

is making available a special report 

Autumn 2015 Management Briefing on Deforestation. The report provides a commentary on current trends in the deforestation discourse. This includes the movement towards 'zero deforestation' in palm oil, gradual recognition of natural capital risks and the importance of getting the balance right between ecosystem protection and poverty reduction when tackling deforestation.
---
'Republished with kind permission from our partner Innovation Forum, click here for more'