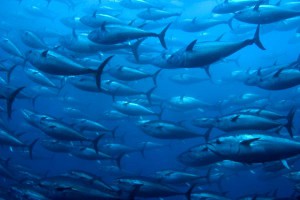 GLOBE-Net, October 4, 2016 – Fisheries and Oceans Canada is missing key information on the amount of fish in the ocean and fish caught says a new report.
In her 2016 Fall Report, Canada's Commissioner of the Environment and Sustainable Development,  Julie Gelfand said the Fisheries Department had Integrated Fisheries Management Plans for most major fish stocks—including those with the greatest economic value.
But the Department has no plans for 26 major fish stocks, and plans for 18 other stocks were out of date, with no timeline for completion.
In addition, she notes, for 12 of the 15 major fish stocks identified in the critical zone and requiring rebuilding plans, the Department did not have plans or timelines.
Commenting in the 'The Commissioner's Perspective' Gelfand said  "according to the Food and Agriculture Organization of the United Nations, more than 30 percent of the world's fish stocks are likely being exploited at an unsustainable rate. "
Canada's major fish stock areas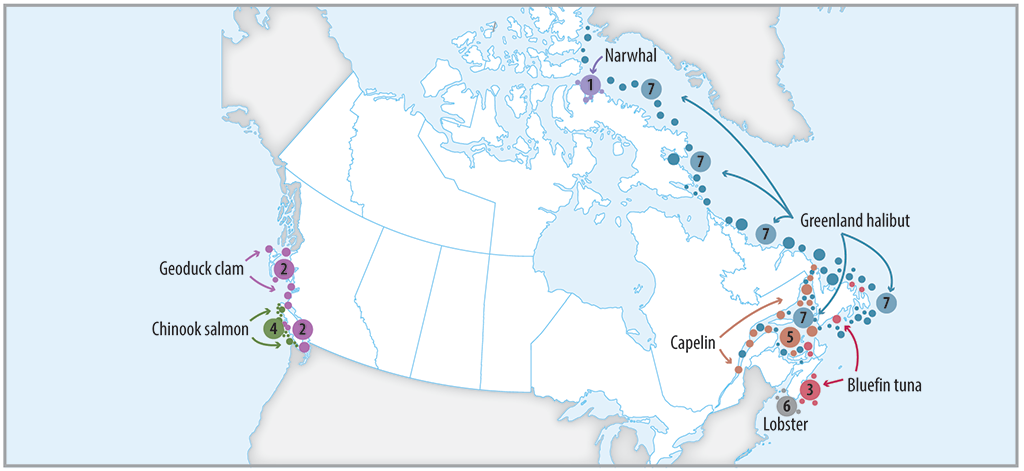 "Efficient fishing methods have made it easier to overfish. Warmer and more acidic oceans associated with climate change are also having an impact on the health of marine ecosystems," said Gelfand.
"With Canadian fish and seafood exports worth $6 billion in 2015, it is critically important to manage fish stocks sustainably." 
Approximately 600 Canadian communities depend on fishing or seafood processing industries for their livelihoods, and many Indigenous communities rely on fish for food and for social, ceremonial, and commercial purposes.
"Planning is key to ensuring the sustainability of fish stocks for present and future generations."  Canada's Commissioner of the Environment and Sustainable Development,  Julie Gelfand
The Commissioner's Report  states that current and reliable information is needed for the Department to manage Canadian fisheries in a manner that supports conservation and sustainable use, and fosters economic prosperity for those who depend on fisheries for their livelihoods.
The Commissioner's full report is available here.