By Jonathan Gould
 MONACO (Reuters) –
Politicians must act to cap global warming when they meet at a United Nations summit at the end of the year as the financial and humanitarian consequences of natural catastrophes become ever clearer, reinsurers meeting at an industry conference said.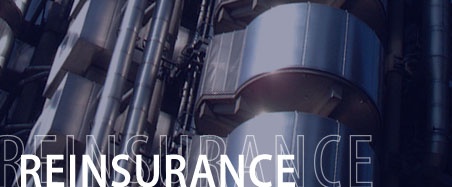 The $600 billion reinsurance industry helps insurance companies pay damage claims from hurricanes, floods or earthquakes and can help people and companies get back on their feet after a disaster.
The UN's climate boss warned this week that national promises to cut emissions so far would cap warming at an unacceptably high level, heightening concerns in the insurance industry about politicians' lack of resolve.
"Definitely we expect political courage to move in a direction that shows responsibility towards future generations and a certain interest in defending the sustainability of this planet," Swiss Re's Chief Executive, Michel Lies, told a news conference.
Tweet: Swiss Re data shows natural disasters caused an average $180 billion in economic damage per year over the last decade, of which 70 percent was uninsured.
Credit rating agency Standard & Poor's said big natural catastrophes can also lead to cuts in sovereign credit ratings – making it more expensive for governments to borrow money – with Latin America and the Caribbean most at risk.
These conclusions should help concentrate minds at the climate talks starting in Paris on Nov. 30, reinsurers said.
"What we can bring to the table is a credible price tag for the decisions that are taken or not taken, making sure everybody understands that in the short term you may not take a decision but you will definitely pay a price in the long term," Lies said.
Weather researchers say global warming will result in more frequent and intense heatwaves, precipitation and storms. Warming needs to be limited to 2 degrees Celsius (3.6 degrees Fahrenheit) above pre-industrial levels to avoid the most devastating consequences in the form of droughts and rising sea levels, scientists say.
"Even if this goal is not fully reached, every step in this direction is better than no result at all," said Peter Hoeppe, head of Geo Risks Research at reinsurer Munich Re.
In the meantime, there must be increasing focus on preventive measures such as flood defenses that can help dampen the rise in insurance premiums in the medium to long term, Hoeppe said.
Tweet: Insurers and Group of Seven industrialized countries are working to expand the availability of insurance to an additional 400 million people in developing countries considered at high risk.
"Climate change is happening, no question," said XL Group's Chief Executive, Mike McGavick.
"Insurers and reinsurers have to be at the forefront of transferring that risk," McGavick said. (Reporting by Jonathan Gould; Editing by Thomas Atkins and Susan Fenton)