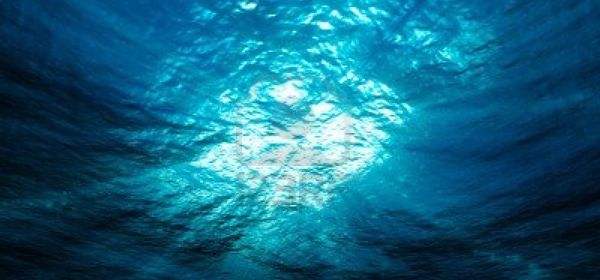 OTTAWA, Oct. 25, 2016  – WWF-Canada released a survey today that shows 98 per cent of Canadians support designating parts of Canada's territorial waters as marine protected areas (MPAs).
Canadians also articulated clear views on unacceptable activities within MPAs, with 80 per cent rejecting oil and gas exploration and 63 per cent favouring limits on commercial fishing. The results come from a public opinion survey conducted by Environics Research.
Currently, only one per cent of Canada's oceans is protected, though the federal government has pledged to meet its commitment to protect five per cent by 2017 and at least 10 per cent by 2020. When asked about Canada's current level of protection, 87 per cent of the public thought this was too low.
Survey highlights
Canadians see MPAs as a way to protect wildlife and fish stocks.
83 per cent make wildlife  and habitat protection a top priority for MPAs.
About 70 per cent say that protecting the health of fish stocks and food security should also be top priorities.
Canadians see ocean protection as a good way to minimize human impact on the environment.
98 per cent of Canadians say that protecting oceans and their ecosystems is an important action to take; 73 per cent called it "very important."
Almost three-quarters of Canadians feel strongly about prioritizing ocean protection to sustain the economy and jobs, rather than allowing industrial activities in all parts of our oceans.
Canadians want to see meaningful levels of protection for their oceans and clearly differentiate between acceptable and unacceptable activities in MPAs
80 per cent of Canadians think oil and gas exploration, drilling and exploitation should not be allowed in an MPA; 87 per cent do not support bottom trawling.
In contrast, there is strong support for allowing non-motorized boating, eco-tourism and scientific research.
Canadians support a minimum standard for all MPAs that includes no oil or gas development and at least 50 per cent of area closed to commercial fishing
91 per cent of Canadians overall support these standards, with almost half (49 per cent) showing strong support.
Most of these supporters remain in favour even when told it could result in a tax increase to offset lost revenue from oil and gas development (level of support for minimum standards fell from 87 per cent to 69 per cent).
Canadians say scientific evidence should be the most important source of information about MPAs; people who live and work in coastal communities were also identified as important sources.
David Miller, president and CEO of WWF-Canada says: "Science tells us that healthy oceans depend on a network of marine protected areas, and these areas are most effective when they have high ecological standards. This survey shows that Canadians know this, too, and their support for MPAs is strong and unequivocal. Canada needs to protect a lot more of its oceans – and the level of protection has to be meaningful. Canadians have clearly indicated they want to see more MPAs that will conserve wildlife and habitat, and have even expressed a willingness to put ocean protection ahead of economic development."
The results are based on a survey conducted with a sample of 1,655 Canadians (aged 18 and over) from Sept. 27 to Oct. 7, 2016. A mixed-mode approach was used, with 1,502 interviews conducted from an online panel in the provinces, and 153 interviews conducted by telephone in the Territories.
About World Wildlife Fund Canada
WWF-Canada creates solutions to the environmental challenges that matter most for Canadians. We work in places that are unique and ecologically important, so that nature, wildlife and people thrive together. Because we are all wildlife. For more information, visit wwf.ca.