GLOBE-Net is sharing an important notice from DFATD for Canadian Clean Technology Companies whose businesses may be impacted by import and export tariffs.
---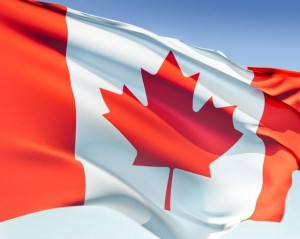 The negotiation of a plurilateral Environmental Goods Agreement (EGA) among a group of World Trade Organization (WTO) Members was launched on July 8, 2014, with the objective of achieving global free trade in environmental goods. The current participants in this initiative are Canada, Australia, China, Costa Rica, the European Union, Hong Kong (China), Iceland, Israel, Japan, Korea, New Zealand, Norway, Singapore, Switzerland, Chinese Taipei, Turkey and the United States.
Additional Technical Consultation 
In preparation for these negotiations, the Government of Canada previously conducted a domestic consultation process allowing all interested stakeholders the opportunity to provide comments on a potential EGA. This consultation process was launched on February 20, 2015 and ended on May 3, 2015 .
A wide variety of Canadian stakeholders participated in this consultation process, which resulted in the identification of a number of additional products to be considered as environmental goods.
The Government is now inviting stakeholders to provide comments regarding the potential tariff elimination on these additional products, which were not included on the first consultation list. The purpose of this exercise is both to ensure a high level of transparency and to confirm stakeholders' level of interest in these goods.
---
Canada is a leader in the global sustainable technologies market, a burgeoning market that is expected to more than double its 2012 estimated value by 2022, growing from $1.1 trillion to some $2.5 trillion. The conclusion of an ambitious agreement could enhance access to a broad range of environmental goods, such as products related to the production of renewable energy, air-handling equipment, water treatment technologies, waste management or recycling equipment, and environmental and atmospheric monitoring instruments.
More open trade will create new markets for Canadian manufacturers, provide incentives for Canadian businesses to develop new products to protect the environment, and increase the availability and lower the cost of environmental goods for Canadians. As a result, an ambitious agreement will significantly facilitate the achievement of the green growth and sustainable development objectives of WTO Members by creating a win-win situation for trade and the environment.
---
Submissions by interested parties 
More information on the consultation process as well as directions on how to submit your comments are available on our consultation notice. The deadline for receiving input and comments is August 7, 2015. For your convenience, an Excel form is also available on request.
Additional Information
Additional information on Canada's participation in the EGA negotiations can be found on our EGA Webpage, which is updated after each round of negotiation.
Contact Point 
If you have any questions or comments, please do not hesitate to contact us. You can reach us through our environmental goods consultations email address at ENVconsultations@international.gc.ca.