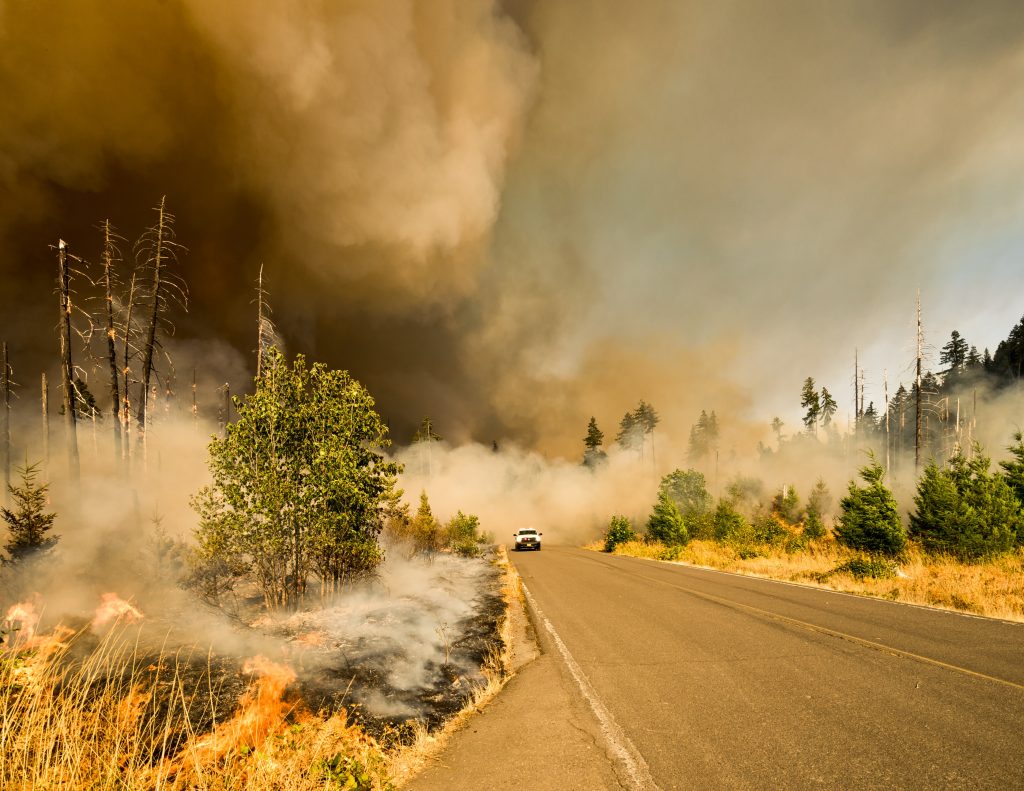 By Frank Came
A new imperative is shifting the emphasis in the environmental business world from the protection of the environment to protection from the environment.
What is driving this change? In a word, it's the climate.
In 1962, Rachel Carson's landmark book Silent Spring awakened us to the environmental effects of indiscriminate pesticide use. Carson's message had a powerful impact on the environmental movement of the 1960s and helped to shape the many emerging facets of the environment industry.
Fifty years later, a Swedish teenager, Greta Thunberg, captured the world's attention by lecturing world leaders to act as if their house was on fire—because it is.
In the half-century between these two milestones, the full impact of human activity on the earth's complex and interdependent ecosystems has become painfully apparent.
Every day, there is increased environmentally-focused activism mobilizing the youth of our world. Atmospheric and hydrosphere patterns have changed, which has upset agriculture-based food production in many parts of the world, leading to drought, famine and forced migration.
Devastating extreme weather events have become more common, resulting in massive forest fires, widespread flooding, increasingly violent cyclones, and almost incalculable property damage and human misery.
Disciplines that once focused solely on protecting air, water, soil, food systems, and our general well-being increasingly demand skills, knowledge, and technologies focused on resiliency and adaptation to the new climate realities.
Naomi Klein's award-winning book, This Changes Everything: Capitalism vs. The Climate, makes it abundantly clear that decisive action is needed to counter the potentially catastrophic impacts of global warming and that small steps will no longer get us where we need to go.
Along with many concerned scientists and leaders, Klein declares that no boundaries limit the scope or practices of the business of the environment.
Social equity, poverty reduction, recognition of indigenous rights and practices, safety, and security are as much a part of today's environmental business tool kit as soil and water analysis, air quality monitoring, and solid waste reduction and management.
How and where we build structures is changing, as is what we use to construct them. How we manage our forests and restore damaged ecosystems must change, as must our efforts to lessen the devastating impact of plastic waste and other toxic substances on our oceans.
The finance and banking community is now more cognizant of climate-related risks of investments in carbon-intensive industries. The insurance industry is becoming more selective in underwriting assets that are prone to disasters, both natural and man-made.
The transformation of the environmental business sector is both widespread and unstoppable. But there are no easy solutions or quick paths to a lower-carbon future.
The changes we are making will affect human activity for decades. Adapting to these new realities will require sustained efforts by new leaders in the environmental business community, drawn from engineering, science, and the humanities, using new tools such as artificial intelligence and informatics.
It also will require political courage to put in place the policies, programs, and fiscal incentives that stimulate real change in our resource extraction and development practices, ending once and for all the sterile environment versus economy debate.
To say that the environmental business of tomorrow will be challenging is an understatement; however, it will be exciting. We once sought to master nature, but the simple truth is that nature always wins.
---
Frank Came is a freelance consultant working with several organizations and industry associations to promote policies, programs, and industry practices to design and build a more resilient future in the face of our rapidly changing climate.