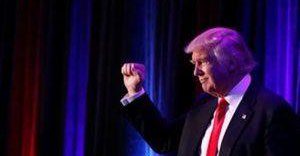 2017 will be a year for the history books. Are you ready?
The main event will start on Friday, January 20th, when President-Elect Donald Trump becomes inaugurated as the 45th President of The United States of America.
On that day, the status quo of the US political and economic landscape will end as the world enters a new era of Trump turbulence. Canada will not be immune. As usual, the prudent business owner, manager or entrepreneur expects the unexpected and will be fully prepared for the inevitable coming shocks (and opportunity).
In the early 1980s, when I was starting my own business career, there were similar dramatic political and economic changes. Canada was faced with an economic crisis as inflation peaked at 12% and interest rates at more than 21% in late 1981. With the economy stalled, it took several years of strong economic medicine from south of the border before economic growth took hold and prosperity returned.
Personally, I was struggling through this turbulence to stay afloat, establish myself and get career traction. However, as the economy improved (along with my career) into the late 1980s, the 1990s and then the 2000s, I started to notice a persistent trend. The problems and turbulence never really stopped.
There was always something: a dotcom melt down, 9/11 terrorist attack, political turmoil or oil price crash. In business, as in my life, the problems kept coming. The only thing I could control was my response to the problems.
With this realization, early on I started to adopt a philosophy of incremental improvement in order to adapt to the changing world, rather than being engulfed by it. Each day I would focus on being a bit better than the day before and adjust my approach to the circumstances directly in front of me.  This would insulate me from the inevitable shocks. While I was occasionally buffeted and bruised, I was never wiped out. This strategy worked as I built a very successful career in turning around companies and helping entrepreneurs launch and build new ones.
Several years ago, I decided to document this approach in a simple letter to my eldest daughter (who was leaving home for university) and receptive to my input. However, I got carried away and before I knew it I had written a 370 page book on how to use the compounding power of good habits to persevere and then succeed!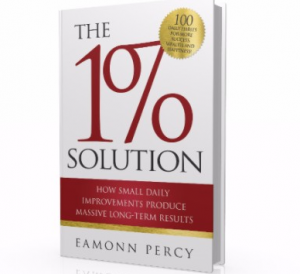 So, in early 2017, as my way of giving back and helping people adapt better, I released this book, called The 1% Solution: How Small Daily Improvements Produce Massive Long-term Results (now available on Amazon.com). In it, I put everything I learned from my business career since the early 1980s on how to build the habits and disciplines necessary to persevere over setbacks and achieve big goals.
It has 13 chapters (each representing a theme of personal growth), 100 daily habits for improved discipline, 102 motivational quotes, 77 quote author profiles, 13 sets of self-reflection questions, and literally 100s and 100s of tips and tactics to help people persevere. I put all my best ideas into The 1% Solution and kept the price reasonable so I could make it accessible to as many people as possible, in order to help them on their journey, just as I was helped.
By the end of 2017 the world will be a different place, and dramatically different again in 8 years. If you strip out the emotion of US politics and focus on how you can prepare yourself, your family and your business for the coming changes, which will include tremendous opportunity as well as challenges, then you will be among a small and select group of business leaders who ultimately thrive during this period by adapting to the changes and by making their world a bit better each day.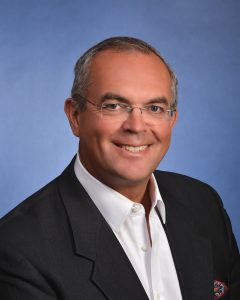 Eamonn Percy is a veteran business leader with 25 years of real-life business experience in leading and advising companies to transform and grow. He is the President of PG Capital + Business Advisors, a firm which helps businesses accelerate growth. He is a regular speaker and columnist on the topics of leadership and business. He is the author of The 1% Solution – How Small Daily Changes Produce Massive Long-term Results. (Available on Amazon.com).