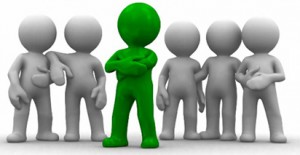 May 28, 2015 – Values are paramount to achieving sustainability leadership according to the findings of a new study exploring three different angles of perceived leadership in sustainable development across corporate, NGO and governmental organizations.
Opinions of expert stakeholders from 82 countries show that integrated sustainability values including beliefs of executive leadership are a key measure of corporate reputation. However, an increasing number of experts maintain that leadership in sustainable development is not possible without making sustainability part of a company's core business model.
The full 2015 Sustainability Leaders report marks nearly two decades worth of the tracking and analysis of the evolution of the sustainability agenda, and of the leaders and institutions most responsible for driving it forward.
The report provides an overview of perceived corporate sustainability leaders from 1997 to 2015 and the perceived progress that various institutions have made since the Earth Summit was held in Rio de Janeiro in 1992, along with expectations for the next 20 years.
Chris Guenther, Director of Research at SustainAbility commented: "We see an emerging pattern of more evenly balanced expectations for leadership across a range of actors. In particular, as expectations for national governments continue to decline, other institutions such as the private sector, NGOs, the United Nations are expected to take a bigger share of the responsibility."
Corporate Leadership
Over 800 experts were asked, unprompted, which companies are leaders in integrating sustainability into their business strategy, and once again this year Unilever is the top mentioned company by a significant margin (38%, up 5 points from 2014). Patagonia is the only other company to be mentioned by more than ten percent of experts and remains in second place.
BASF is the only newcomer to the top 10 rankings list in 2015 with three percent of mentions. Other companies listed in the top 10 include: Interface (8%), Marks & Spencer (6%), Natura (5%), IKEA (5%), Nestle (4%), GE, Nike and Coca Cola (each respectively at 3%).
The research shows a continuing consolidation around a few leadership companies across all regions of the world. Unilever is in a leadership position throughout much of the world – Asia (33%), Africa/Middle East (36%), North America (39%) – with the leadership margin being the largest in Europe (44%). However, Natura is perceived as the undisputed sustainability leader in Latin America/Caribbean (33%) and Interface leads in Oceania (14%).
Values (26%), sustainability being a part of the core business model (22%) and sustainable products and services (12%) were cited as the top three reasons why expert stakeholders think companies are leaders.
NGO Leadership
When it comes to civil society leadership, as many as one-quarter of experts globally mention World Wildlife Fund as a leader in advancing sustainable development, making it the undisputed leader among NGOs. Greenpeace also stands far ahead of the pack as far as perceived sustainable development leadership (18%), followed by Oxfam (9%), World Resources Institute (6%), World Business Council for Sustainable Development (5%), CERES and Environmental Defense Fund (both at 4%).
Experts across the different regions mainly agree on which NGOs are perceived as sustainability leaders with mostly the same organizations appearing in the top tier. World Wildlife Fund and Greenpeace dominate the space in all regions, with the exception of Greenpeace receiving notably fewer mentions among North American experts. World Wildlife Fund enjoys the strongest reputation among the European and Latin American/Caribbean respondents (30% each) while the leadership of Greenpeace is most prominent in Oceania (23%).
Experts believe that the ability to effectively engage a range of stakeholders and drive collaborative initiatives is the main quality distinguishing NGO leaders, highlighting the growing importance of partnerships in sustainable development (31% of experts mentioned this as a reason for NGO leadership). This is closely followed by an organization's ability to exert influence, and the effectiveness and impact of its programs (25%).
Government Leadership
Experts were also asked about governmental leadership in the area of sustainable development. Germany (25%) and Scandinavian governments (Sweden 21%, Denmark 16% and Norway 13%) dominate the country leadership ranking with Costa Rica being the highest-ranked country (8%) outside of Europe. China's status as an emerging leader on sustainable development is confirmed by its position of the eighth government on the global list (7%) with its reputation being most prominent among experts from Asia and Oceania.
Values (31%), energy and climate change (27%) and policies (22%) were cited as the top three reasons why expert stakeholders think governments are leaders.
Eric Whan, Director of Sustainability at GlobeScan, said: "While the ability to engage and collaborate drives the reputation of NGOs, respondents primarily measure the leadership performance of governments and companies by how well their values align with their sustainable development goals. And increasingly so, experts believe that corporate leadership requires integration of sustainability into core business models. For governments, effective action on energy and climate change is viewed as the second most important quality of a true leader—a timely finding as Paris looms."