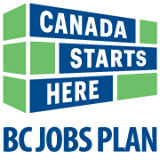 GLOBE-Net, October 22, 2016 – The B.C. government today launched a $100-million BC Tech Fund, a key part of the #BCTECH Strategy, along with the announcement of a new fund manager and an initial investment in a B.C. technology company.
After a comprehensive proposal and assessment process involving 12 proponents, Kensington Capital Partners has been selected as the successful firm to manage the BC Tech Fund.
"The BC Tech Fund will make more early-stage capital available in B.C. so that B.C. tech companies can grow their business," said Amrik Virk, Minister of Technology, Innovation and Citizens' Services.
"I'm confident that Kensington will lead BC Tech Fund investments to good returns for the province and continue to grow B.C.'s tech sector. This agreement represents the best deal for B.C. taxpayers; by investing in B.C. companies, the BC Tech Fund will drive job creation and help create the jobs of tomorrow."
Kensington has 20 years of experience, market credibility and strong connections to the B.C. tech sector, having invested more than $100 million here previous to this deal.
As a condition of the agreement, Kensington is establishing a Vancouver office. Dr. Gerri Sinclair, who has a long history of supporting B.C.'s technology industry, will lead Kensington's Vancouver office and B.C. operations.
"We're delighted that the B.C. government chose Kensington to manage the BC Tech Fund," said Sinclair, managing director of Kensington Capital Partners.
"Between the Kensington team's extensive investing expertise across several platforms – we invest to achieve the best possible financial returns – and my own deep industry connections and market knowledge, we look forward to playing an even more important role in building out the emerging technology ecosystem in the province."
As an active participant in the B.C. venture capital market, Kensington is attuned to potential investments in B.C. companies – and as a result of its detailed due diligence, today confirmed the first investment from the BC Tech Fund with Mojio, the leading open platform for connected cars, headquartered in Vancouver.
Mojio provides all the elements needed for enterprise customers to quickly launch secure, branded connected car apps and services all powered by Mojio. This funding fuels Mojio at a critical time as the company is launching nationwide with a wireless carrier partner in the United States and across Europe with its strategic investor, Deutsche Telekom.
"The BC Tech Fund is a great example of how the provincial government is walking the walk when it comes to fueling tech innovation across B.C.," said Mojio's CEO, Kenny Hawk.
"This funding will help us attract and retain top engineering talent and ensure we have the runway to launch in prioritized international markets throughout 2017."
"We believe in the future of B.C. technology companies, and we are committed to providing the capital needed to stimulate even more growth –  that's why 100% of the fund's investments will benefit B.C.-based businesses," said Teresa Wat, Minister of International Trade and Minister Responsible for Asia Pacific Strategy and Multiculturalism. "And beyond that, our $100-million investment has the potential to have an up to five-fold impact in B.C. by attracting new capital."
Investments will be targeted in the technology sector, including digital media, information communications technology (ICT),
life sciences/health care and clean technology.
Over the lifetime of the agreement, BC Tech Fund investments in B.C. companies will help those businesses create high-paying jobs for British Columbians and substantially increase the province's technology footprint.
"By having access to new capital, B.C. tech companies will be able to invest in research and development, patent new technologies and expand production in order to reach new markets and create jobs for British Columbians," said Shirley Bond, Minister of Jobs, Tourism, and Skills Training and Minister Responsible for Labour. "Technology is a critical part of our Jobs Plan and a major economic driver in British Columbia, currently employing 92,700 people."
"Kensington has full responsibility for making investment decisions, but government will measure the success of the BC Tech Fund by the number of jobs it helps to create, the number of B.C. businesses it invests in, and the amount of funds leveraged," said Andrew Wilkinson, Minister of Advanced Education.
All BC Tech Fund investments are made by Kensington. Kensington will also work with stakeholders from all regions of the province on activities that will help grow B.C.'s venture capital system. Specifically, Kensington will:
Help create new venture capital funds in B.C. through ecosystem-building activities.
Help attract investment into B.C. tech companies and B.C.-based venture capital funds.
Help B.C. companies connect with strategic partners to help them grow their business.
Help develop solutions for regional issues related to accessing venture capital.
Kensington will also manage the existing venture capital investments of the B.C. Renaissance Capital Fund, which has already helped create more than 1,000 jobs and attracted more than $350 million in investment into B.C. companies.
The #BCTECH Strategy is a key component of the BC Jobs Plan to support the growth of B.C.'s vibrant technology sector and strengthen British Columbia's diverse innovation economy.
Along with the BC Tech Fund, the multi-year strategy includes programs to increase talent development and market access for technology companies that will drive innovation and job creation throughout the province.
For more information, visit here