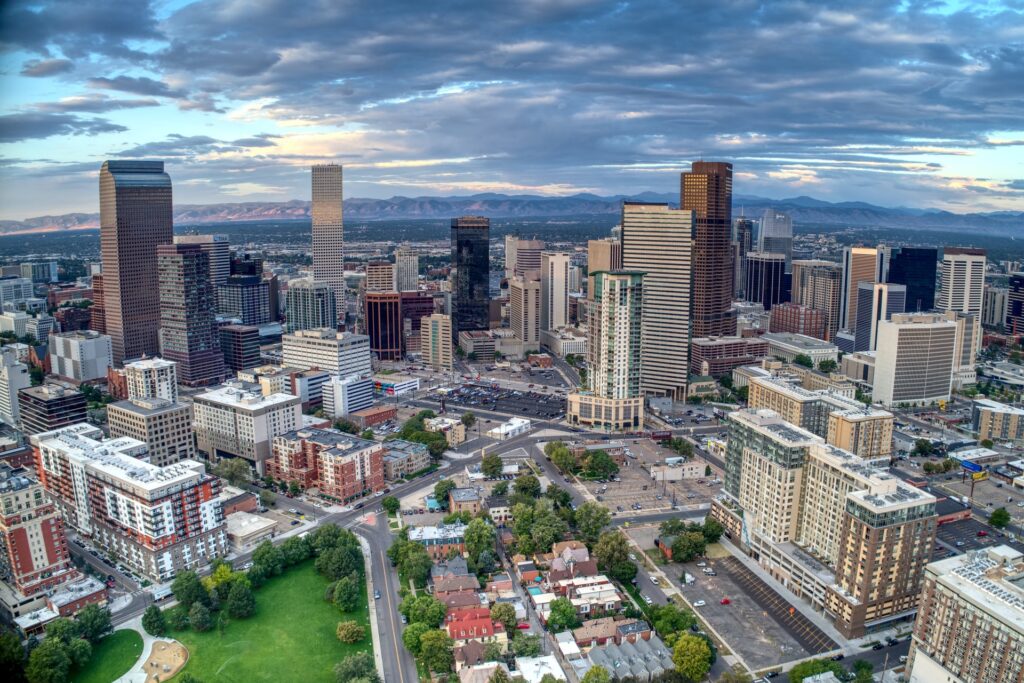 By: Evelyn Long
The current U.S. administration has big goals for a climate agenda but faces roadblocks in legislative discussion and support. At the local level, some metropolises with a more commanding mandate over local policy draw an interesting contrast. As extreme weather events batter regions across the United States, many individual cities set ambitious goals for climate action.
The demand for political strategies that call attention to environmental damage, cleaner energy, safer natural resources, and economic prosperity is more robust. Currently, one in three Americans lives in a city or state committed to cleaner energy, resulting in more green jobs, better air quality, and climate resilience.
Community-wide environmental objectives and policies are crucial to achieving climate success and may convince residents that green energy goals have many economic and environmental benefits. These five United States cities have set ambitious energy goals and climate ordinances for a healthier, safer planet.
1.  Denver, Colorado
Although Colorado may not have a risk of rising sea levels, climate change is expected to affect the state in other ways. The U.S. Environmental Protection Agency (EPA) recently downgraded Colorado's Front Range – including Denver and Boulder – as "severe" for violating federal ozone standards and failing to improve its air quality. As a result, Colorado-based companies will need to comply with more stringent regulations and permits to reduce emissions.
In 2020, residents of Denver, Colorado, voted for a 0.25% tax increase to raise $40 million annually for the city's climate action plan. Citizens and community leaders recognize the importance of eradicating greenhouse gases through climate action.
Within the next five years, Denver's Climate Action Task Force and the Office of Climate Action, Sustainability, and Resiliency (CASR) are using the money to create a greener workforce targeting marginalized communities most impacted by climate change, such as Indigenous people and people of color, children, the elderly, people with disabilities, and individuals with severe health conditions.
2.  New York, New York
New York State signed the Climate Leadership and Community Protection Act (CLCPA) into law in 2019. It's one of the most enterprising climate action plans to date. The initial legislation draft includes the following targets:
Reduce 85% of its greenhouse gas emissions by 2050
Generate 70% of its electricity from renewable energy sources by 2030
Move away from pipelines and gas-grid energy to 100% zero-emissions electricity by 2040
Electrify 1-2 million homes and equip up to 20% of commercial buildings with heat pumps by 2030
New York City has also implemented new energy efficiency criteria throughout its real estate market. According to the NYC Mayor's Office of Climate and Environmental Justice, 70% of New York's carbon emissions derive from residential buildings.
As of 2020, any residential building over 25,000 square feet must display energy efficiency metrics at its entrance. NYC intends to incentivize environmental protection and reduced emissions with its latest energy efficiency benchmarking regulations and encourage residential buildings to improve their grade for increased market value.
3.  Charlotte, North Carolina
In 2020, Charlotte's city council approved a 35-megawatt utility-scale solar farm with the Duke Energy Green Source Advantage (GSA) Program, targeting net-zero carbon emissions by 2030.
Under the city's 2018 Strategic Energy Action Plan, Charlotte's solar energy project is expected to achieve the following objectives:
Allow the city to save $2 million in long-term energy costs
Offset carbon emissions by 25% in the next 20 years
Improve air quality in the area
Create nearly 428 jobs
Generate electricity that's equivalent to the energy requirements of 10,000 homes annually and the removal of 12,000 cars from roadways
Upon completion, Charlotte will be the most populous city to obtain renewable energy with a green utility tariff for its solar farm. This program enables customers to buy renewable energy from a specific project.
4.  St. Louis, Missouri
St. Louis, Missouri, recently signed the Building Energy Performance Standards (BEPS) into law, making it the fourth U.S. city and first in the midwest to enact such stringent building efficiency standards.
Existing buildings in St. Louis currently account for 80% of the city's carbon emissions, making efforts to enhance building performance and clean building energy sources high priorities.
While reducing carbon emissions is the primary goal of the BEPS initiative, other objectives include:
Improved indoor and outdoor air quality
Lower building energy expenditures
Optimization of intelligent technology
The creation of green jobs
A transition to city-wide renewable energy sources
The new BEPS policy will apply to all St. Louis buildings 50,000 square feet or larger and grant four years to meet the latest energy-efficiency criteria.
5.  Boston, Massachusetts
Boston, Massachusetts, is tackling greenhouse gas emissions head-on with its Carbon-Free Boston action plan. Developed in 2019, Carbon-Free Boston serves as a blueprint for the city to become carbon-neutral by 2050 by transitioning new building construction to net-zero carbon emissions and supporting zero-emission transportation.
Additionally, the Climate Ready Boston Adaptation Plan has enabled the city of Boston to assess the potential impacts of rising sea levels and extreme weather events. The plan concentrates on the latest research trends and investigation to better understand how to mitigate and adapt existing infrastructure and city-wide services during a hazardous event.
The plan also employs a Climate Preparedness Task Force to conduct vulnerability assessments and provide resources to help communities integrate resilience strategies.
Tackling Climate Change One City at a Time
Cities across the country play a vital role in the fight against climate change. Implementing ambitious energy goals and climate policies to reduce emissions and improve the environment are pathways for positive change. Together, communities are making a difference in the planet's health.
---
Author:  Evelyn Long is a writer and editor focused on construction and sustainability. Her work can be found on Renovated, a web resource for better building and design.