by Scott Chabina
Advanced, commercially viable biofuel facilities no longer "unicorns on the horizon"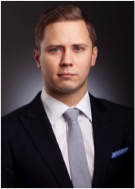 Scott Chabina. a Director at Carl Marks  has authored an interesting perspective on the future of biofuels that is well worth the read. Originally published on Fierce Energy, here is a short extract.
Today, we find ourselves at yet another crossroads within the ethanol and related biofuel industries. Conventional, or "Gen 1.0", corn ethanol producers have continued to diversify their revenue streams through the development of higher-margin, value-added co-products, as well as the successful implementation of various performance-enhancing capital projects designed to extract incremental value from the corn kernel.
Simultaneously, as we look towards the advanced biofuel industry, or "Gen 2.0", we are now, finally, faced with the reality of advanced biofuel producers providing a meaningful contribution of commercial volumes towards the larger domestic renewable fuel supply, as many of these plants are scheduled to come online in 2015.
This summary article aims to provide a review of the major developments within the domestic ethanol industry over the last 12-18 months, as well as offering a look forward to some of the noteworthy advanced biofuel projects that can no longer be fairly characterized as simply "unicorns on the horizon."…
His conclusion -"Just as traditional corn ethanol facilities have continually developed innovative ways to adapt and diversify their product offerings and commodity exposure, advanced biofuel producers are, at last, producing renewable fuels and high-margin co-products today and the era of the advanced biorefinery is finally becoming a reality."