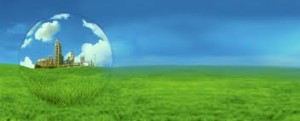 TORONTO, July 19, 2016 – Governments in Canada need an affordable blueprint to drive their green tech goals, according to a new report from the C.D. Howe Institute.
In "A Blueprint for Going Green: The Best Policy Mix for Promoting Low-Emissions Technology," author David Popp draws on international evidence to produce recommendations for the efficient development of green energy technology.
Governments across Canada are examining policies to promote low greenhouse gas emissions technology.Ontario's Climate Change Action Plan includes up to $375 million of research and development (R&D) support for low-emissions technologies with billions more on technology adoption.
Alberta's government is proposing a carbon tax, with much of the revenues devoted to supporting low-emission technology. Ottawa's policies include a $2 billion Low Carbon Economy Trust to support projects that reduce greenhouse gas emissions. However, with this type of significant investment from Canadian governments, public funds need to be used effectively in order to minimize waste.
"With plans in the works for expanding alternative energy research budgets, prudent planning is essential," says Popp. "Efforts to further the development of green energy technologies require both additional research dollars and policy support to create demand for new technologies," he adds.
Research on the effectiveness of policies to promote low-emission energy technologies, such as wind and solar energy, suggests three lessons in particular for Canada's green tech blueprint. They are:
Create demand with carbon prices – Supporting technology development means not only investing in new technologies but also creating demand for clean technologies in the broader economy, through carbon pricing.
Fund tech development that is not yet cost effective – Governments should direct their own research and development to non-commercial research rather than crowding out applied research that private companies might do.

Canada

cannot go it alone – Just as Canadian oil producers sell to a global market, so alternative energy producers must also pay attention to global markets.
New and improved low-emission energy technologies will be vital to meet Canada's pledge to reduce greenhouse gas emissions by 30 percent compared to 2005 levels by 2030.
"With the significant investment we are starting to see from Canadian governments, it is crucial that green tech development be done in an effective and cost-efficient manner in order to minimize waste of public funds," the author concludes.
To see the report go to: https://www.cdhowe.org/public-policy-research/blueprint-going-green-best-policy-mix-promoting-low-emissions-technology
The C.D. Howe Institute is an independent not-for-profit research institute whose mission is to raise living standards by fostering economically sound public policies.
For further information: David Popp, Professor of Public Administration and International Affairs at the Maxwell School of Syracuse University; or Benjamin Dachis Associate Director, Research, C.D Howe Institute; 416-865-1904, or email: amcbrien@cdhowe.org