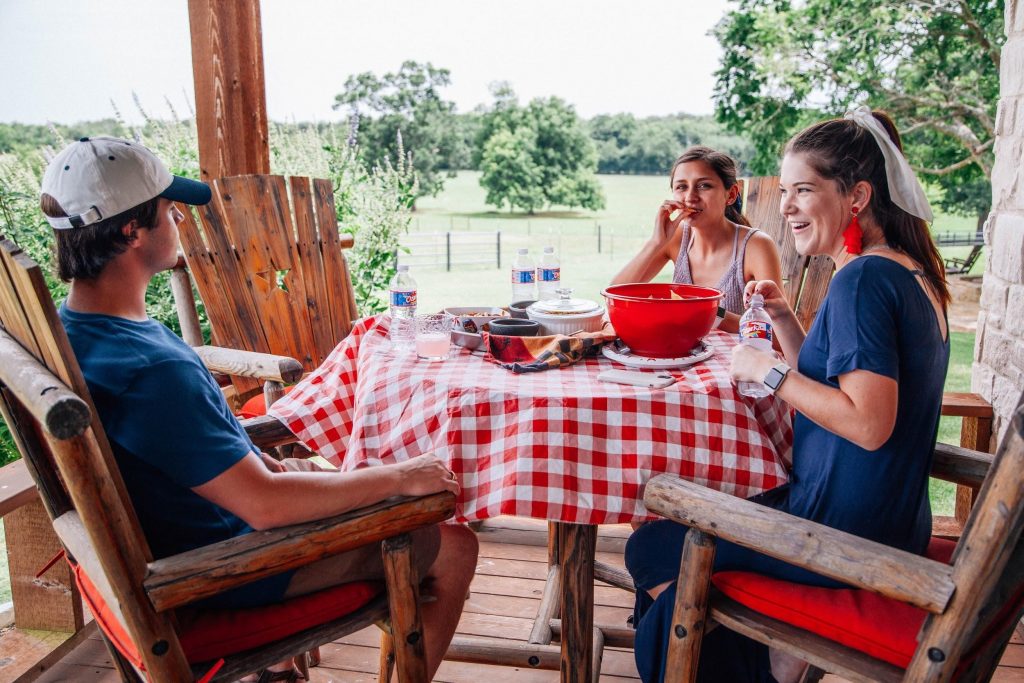 As we all get used to spending more time at home due to the pandemic, one way to vastly improve your mealtimes is by creating an outdoor kitchen and dining space in your backyard. Not only will you be able to enjoy the space with your family regularly, you'll also have an excellent entertainment area when it's safe to have get-togethers with friends again.
Creating an outdoor kitchen
Alejandro a.k.a Sir Fix-A-Lot
Visit: sir-fix-a-lot.com
While it may seem like a big project, there are ways to build an outdoor kitchen without major construction. If you're on a budget consider one of these designs to help spark some creativity.
It's possible to build a kitchen on almost any surface, but the best option is on a concrete patio. This is because concrete is the most fire-resistant surface, and will likely be strong enough to bear the weight of appliances and any cabinet fixtures. Concrete is also environmentally friendly building material and is both durable and affordable.
If you have a deck where you plan to build your kitchen, be sure it's reinforced for extra weight. You'll also need to consider how you'll run any necessary plumbing for a kitchen sink, and determine what type of cooking element you want to be included. If you want to use a gas-fed stove or oven, consider running lines underneath your deck to keep the space looking clean.
Consider what kitchen elements you want to include: an outdoor kitchen can be as simple as an island kitchen countertop with a grill and small sink. However, if you have a big family or plan to cook more elaborate meals, you may want more countertop space and an outdoor stove and oven. A small refrigerator is also a great option if you have space for it and are able to run electricity.
Dining al fresco
Along with your outdoor kitchen, you'll want to include a dining area. At the very least, include a table and chairs, but also consider installing an awning or umbrella to keep out the sun and any inclement weather.
One great option for shade is by building a pergola over your dining and cooking area. While it won't completely cut out rain, it will make hot afternoons much cooler for dining. Install some lighting, even if it's simply fairy lights strung from the awning.
If you live in a place with mosquitos, consider installing mosquito netting so you can avoid getting nibbled by bugs throughout your meal. Many improvements can be completed yourself, so get creative and think about ways to make your backyard more enjoyable on a budget.
Financing your improvements
Even if you build it yourself, an outdoor kitchen can get pricey. If you're worried about paying for it, a cash-out refinance could help you find more funding through equity that you've built up.
Cash-out refinancing works by replacing your existing mortgage with a new loan and a higher balance—the difference is then distributed to the homeowner as cash.
Because COVID-19 has limited our ability to go out to eat, having a backyard kitchen and dining space will help your family enjoy time together outdoors. Consider what type of kitchen you want to build and whether you need to build some flooring reinforcements to make it safe.
Decide what appliances you'll need, and do some research to get ideas and spark creativity. Make sure your dining space is covered in some way, with either a pergola, awning, or umbrella. And if your budget is holding you back, consider refinancing your home to help free up some cash to make your outdoor enhancements.
Contact  Alejandro  at  or AlejandroSmith0.101@gmail.com .