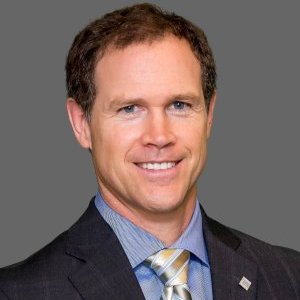 TORONTO, ONTARIO–(Marketwired – June 11, 2015) – Brookfield Global Integrated Solutions' President, Gordon Hicks is the winner of Corporate Knights' Greenest Chief Executive Award in Canada for 2015.
Ontario Minister of Environment and Climate Change, Glen Murray, presented the award to Hicks at the Corporate Knights Gala held in the Art Gallery of Ontario in Toronto. The award symbolizes Hicks' success in managing one of the largest real-estate management companies in North America, while preserving the planet.
Corporate Knights received 26 nominations, which were narrowed down to 5 finalists based on the following criteria: greenness of product/service, greenness of operations, greenness of chief executive pay, green impact beyond the company.
The finalists were further evaluated by a panel of judges including, Corporate Knights' CEO and leaders from six of Canada's top environmental groups, including David Miller, President & CEO of the World Wildlife Fund Canada.
"Gord Hicks is an inspirational leader, whose track record demonstrates that what is good for the environment can also be great for business," said Toby Heaps, CEO of Corporate Knights.
"Off the clock, Gord has invested many hours working with fellow business leaders and the Ontario government to raise the level of ambition for a greener, more productive economy," added Heaps.
Under the leadership of Hicks, Brookfield Global Integrated Solutions has significantly improved its sustainability performance, demonstrating his genuine commitment to corporate social responsibility.
After becoming President in 2006, the company's earnings have increased more than 400%, employee engagement has improved by over 20%, and the latest customer satisfaction results have reached a record high of 90%. These results have been achieved while reducing energy intensity per employee by more than 10% in the last 4 years and implementing energy efficiency programs which reduced Brookfield GIS' customer's consumption by 33,000MWh since 2010.
Additionally, Brookfield Global Integrated Solutions led the industry in banning the use of pesticides for cosmetic lawn care purposes in 2006, and in 2009 they were the first in their industry to publish a Sustainability Report and openly share it with the industry at large.
"These and many other initiatives were good, but as I tell our 3300 team members frequently, what has been done to get us to where we are is a fraction of the changes we need to make to get us to where we need to be," stated Hicks during his Greenest Chief Executive Award acceptance speech.
About Corporate Knights
Founded in 2002, Corporate Knights Inc. is an independent Toronto-based media and research company focused on clean capitalism.
Brookfield Global Integrated Solutions is a leading provider of integrated real estate management services, including facilities management, project management, energy & sustainability services, strategic workplace consulting, real estate services and capital planning. For more information, visit www.brookfieldgis.com.