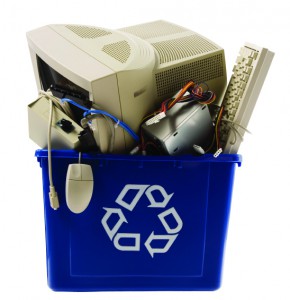 July 23, 2015 – The government of Ontario should make individual producers responsible for recycled products while permitting them to achieve recycling goals as they see fit, according to a new C.D. Howe Institute report.
In "An Opportunity not to be Wasted: Reforming Ontario's Recycling Program," author Aaron Jacobs urges Ontario to follow the lead of other provinces, notably Manitoba, in overhauling its outdated recycling and waste management systems.
"Most people agree that it's time we move to an extended producer responsibility (EPR) model, a waste management strategy under which the company that produces a good holds responsibility for the waste it creates instead of having taxpayers foot the bill," remarked Jacobs.
"However, there is little consensus on how best to implement this model. Ontario tried to empower collective agencies to manage the recycling program, but no one is happy with the current arrangement. I argue that the government's new legislation should allow individual producers freedom to manage their waste."
The author recommends that provinces implement EPR in a manner that permits producers the freedom to enter into whatever contractual arrangements they deem most efficient to meet mandated recycling targets. This arrangement is termed "individual producer responsibility."
The author uses examples from successful provincial systems, including British Columbia's packaging and printed paper program and Manitoba's beverage container program, to illustrate how this has been accomplished.
As well, in contrast to the program put forward in Ontario's recently abandoned EPR legislation, Bill 91, the author recommends that EPR programs lessen municipal bargaining power, remain agnostic on visible fees for consumers, take a broader spectrum of interests into account, and emphasize interprovincial harmonization.
Jacobs concludes: "If and when new legislation is introduced, it should build on the strengths of Ontario's last attempt, and look to examples set by other provinces to address its flaws.